The school at the centre of a row over its LGBT relationships teaching has been "profoundly let down by policymakers", a former senior adviser to the government and Ofsted has said.
Luke Tryl, who served as a special adviser at the Department for Education between 2014 and 2016 and as Ofsted's director of corporate strategy until earlier this year, admonished the government for not being "brave enough" in supporting heads.
As someone who has worked in this government I am deeply ashamed that you have been put in that position
Anderton Park Primary School in Birmingham has been the focus of months of vitriol and protests over its relationships education curriculum, which celebrates equality and teaches pupils to respect those in same-sex relationships.
The protesters, most of them Muslim, have accused the school of sexualising their children. Headteachers' groups blame the government because their guidance on the subject places responsibility for deciding when to teach about LGBT issues with school leaders.
Appearing at a panel alongside Hewitt-Clarkson at the Wellington College Festival of Education today, Tryl, a former staffer at LGBT charity Stonewall, praised the headteacher for her "incredible bravery and resolve" in her commitment to equality "for everyone, not just specific group".
"I think you have been profoundly let down by policymakers who haven't been willing to be brave enough and come out and say 'this is an expectation for all schools'.
"We have seen heads like you left on the frontline and that should never have happened. As someone who has worked in this government I am deeply ashamed that you have been put in that position."
Hewitt-Clarkson told the event today that the protests at her school, which are currently on hold following a High Court injunction, had started "almost overnight" after protesters successfully forced another Birmingham school, Parkfield, to stop their LGBT teaching programme.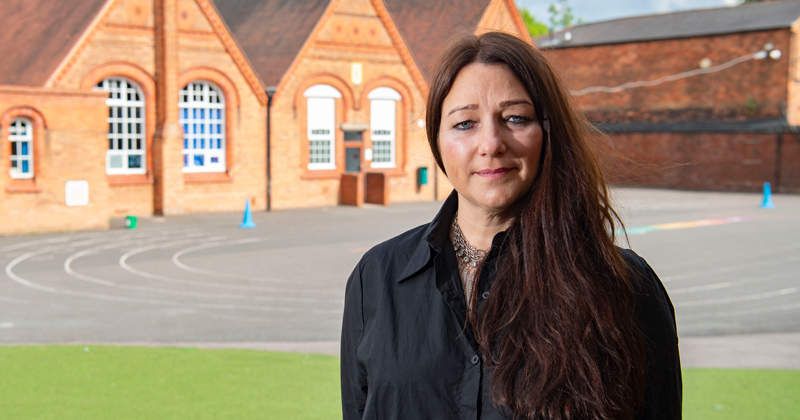 "At times I feel as though my soul has been destroyed and I feel my heart has been crushed," she said.
But Judith Nemeth, from the Values Foundation, told the discussion that LGBT relationships shouldn't be taught until same-sex families were more stable.
"We are looking at this relatively new phenomenon of legal LGBT relationships…we feel that in order to hand on heart and very securely teach about LGBT in primary school we need to see generations of families that are stable, that are secure and that show continuity.
"We don't do anything [in education] without good research and years of research and we need to see that through before making it mandatory."
But Tryl argued that if the same notion was applied to heterosexual relationships, schools wouldn't teach about them because so many end in divorce.
"We know that lots of children come out of heterosexual relationships totally screwed up by their parents."
He said evidence showed that gay relationships provide "a very stable relationship for bringing up children".
"We now need politicians to step up. We cannot have situation where we have individual heads on the frontline."