A lack of "shared practice" for regional schools commissioners (RSCs) is leading to "inconsistencies" in the ways they are holding schools to account, MPs have been told.
In the first of a series of hearings into the work of the commissioners, witnesses from across the schools sector on Wednesday told the education select committee of differing approaches between the eight commissioners appointed last September to oversee academy performance.
The government is planning to increase their powers to intervene in failing and "coasting" local authority maintained schools, as well as academies, but concerns about their different approaches have been raised by organisations such as United Learning, an academy trust that runs schools in all eight regions.
Jon Coles (pictured), the former Department for Education director general who now runs the trust, told the committee it was "unrealistic" to expect consistency from the outset but that there now needed to be more "shared practice and agreed approaches across the country".
He said some RSCs wanted to be "personally out in schools all of the time", while others were "using their teams a lot.
"We found in one region an RSC wanting to visit a school that they were worried about but we weren't. In another region we found RSCs not really interested in visiting a school that we were quite worried about."
Mr Coles suggested that 80 per cent of a RSC's work should be based on a national set of guidelines with the rest dependent on the local community.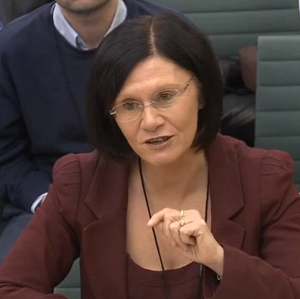 At present there are no national guidelines on the way commissioners take decisions and they are only required to publish skeleton agendas of their meetings with local headteacher boards.
Debbie Barnes, director of children's services at Lincolnshire County Council and chair of the Association of Directors of Children's Services, reported a similar "level of inconsistency across the various regions" and echoed Mr Coles' call for national guidelines.
She also warned that "a lot of information" held by councils on vulnerable children did not "get on to the RSCs' radar", adding: "I think it's really important that they must know that about their academies and schools."
She added: "The more that [local authorities] can share data, work collectively to share data, and monitor and intervene the same things as a consistent data set across maintained schools and academies, the better."
Mr Coles said a data-sharing agreement was in place between the RSCs and United Learning so schools did not have to be contacted individually for information.
National Governors' Association chair Emma Knights noted the lack of clarity and process over membership of headteacher boards, set up to advise RSCs.
She said she hadn't seen a published process or code of conduct, adding: "The normal process for good board recruitment would be that you would have a role specification and then you would recruit to that specification.
"If that happened, it wasn't in the public domain. There is a complete lack of clarity."
Their comments come after other witnesses, including National Association of Head Teachers general secretary Russell Hobby and headteacher board member Pamela Birch, agreed that the territories represented by each RSC were "too large", and that an increase in the number of commissioners was the "way forward".