– But who will have power: local authorities, city mayors or some other regional level?
– Tories say plans would deny parents' choice and impose a straightjacket of bureaucracy
The "devil will be in the detail" of Labour's plans to bring schools back under the watch of local bodies, leading left-wing voices have said after Lucy Powell called for "local oversight".
The new shadow education secretary wants to shake up control of academies, free schools and maintained schools and create a "greater ability for local decision-making around place planning and admissions, as well as standards".
She said Labour had to recognise that by 2020, the "vast majority of schools" would be academies or free schools but solutions to deal with the local management of places and admissions issues were "woefully absent" from current government policy.
Jonathan Clifton, associate director for public services reform at the left-leaning Institute for Public Policy Research (IPPR), said the impact of the planned policies would depend "entirely on what level of oversight Labour is actually committed to".
He told Schools Week: "We don't actually know what their full policy commitment will be. Academies already face a lot of constraints: from Ofsted, qualifications and funding [bodies]."
Schools managed by academy trusts are free from scrutiny by local councils but are instead watched by eight regional schools commissioners who can intervene if issues are flagged. The Education Funding Agency monitors academy finances and can issue a warning notice if one is not meeting required standards.
Mr Clifton questioned what format Labour's alternative local scrutiny might take. "Is it going to be local authorities, city mayors or some other regional level? We need to know what remit they are going to have, what control or power they will be given. The devil will be in the detail."
Union voices were cautious about Ms Powell's plans, telling Schools Week that further school "controls" were unnecessary but that place planning and admissions could benefit from local co-ordination.
Russell Hobby, general secretary of the National Association of Head Teachers, said: "There is no substitute for local knowledge that can help someone step in before things go too badly wrong.
"There is a real need for local planning on places. Parents should be involved. But the idea that schools should be locally controlled is about 20 years out of date."
Mary Bousted, general secretary of the Association of Teachers and Leaders, said: "Schools do not need further controls – although the present government does not appear to realise this truth [but] schools do need to be accountable to the localities they serve."
The government pledged in its manifesto that it would "continue to expand academies [and] free schools" and last week the education secretary Nicky Morgan told MPs that more schools commissioners may be needed.
At the general election Labour suggested that Directors of School Standards, selected by clusters of local authorities, could replace the schools commissioners.
Ms Powell has so far not outlined what format of local oversight would be pushed for by the Corbyn-led Labour government, but the new party leader has said that if elected schools would no longer be allowed to open as academies and the free school programme would be stopped.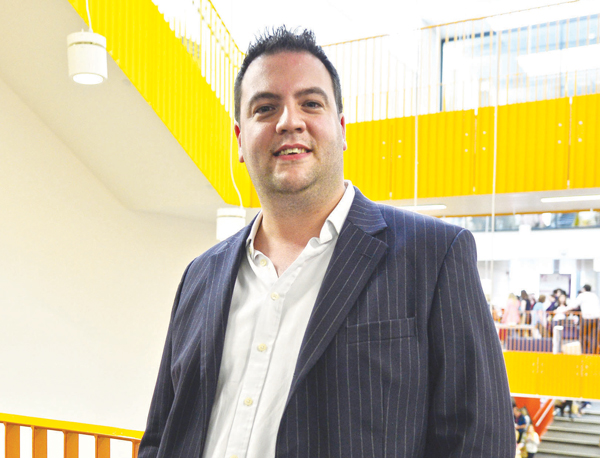 Jonathan Simons (pictured right), head of education at the right-leaning think tank Policy Exchange, said there were legitimate questions about the current system but "blanket decisions that the answer is local 'democratic' control, and to make such a decision in spite of where the expertise within a school led system will lie [in the future], would be perverse".
A Conservative party spokesperson said: "Heads, teachers and parents across the country will be disappointed to hear that Lucy Powell's first act as shadow education secretary is to propose massive upheaval and structural reform.
"Her plans would deny parents' choice and take away teachers' power to run their own school – instead imposing the straightjacket of control by politicians and bureaucrats."