Labour is "looking at all options" for an overhaul of the school accountability system, including replacing Ofsted.
In an exclusive eve-of-conference interview with Schools Week, Angela Rayner, the shadow education secretary, refuses to rule out scrapping the inspectorate, but does concede there is a need to replace it with a new system to hold schools to account.
There are issues with the current set-up – with Ofsted – and we are looking at that. In the near future I'll say more on it
She says Labour's national policy forum has discussed the idea of replacing the watchdog, a move favoured by the National Education Union, and that "various different options" are being considered by the party as it fleshes out its plans for a national education service (NES).
Corbyn announced the service as a flagship policy during his first leadership campaign in 2015, but it is still little more than an umbrella term for a series of existing policies, including changes to the academies system, a boost to school funding and extending free school meals to primary pupils.
The second of two consultations on the party's plans focused on accountability, and it is common knowledge that policy advisers were looking at the future of Ofsted.
Rayner says the idea of abolishing Ofsted "is something that's come out through the policy forum. Obviously people have views across our party on that and we're looking at all options.
"[The system] drives bad practice at the moment. I don't think it's Ofsted that does that, it's the politicisation through the DfE's politicians that has done that.
"There are issues with the current set-up – with Ofsted – and we are looking at that. In the near future I'll say more on it."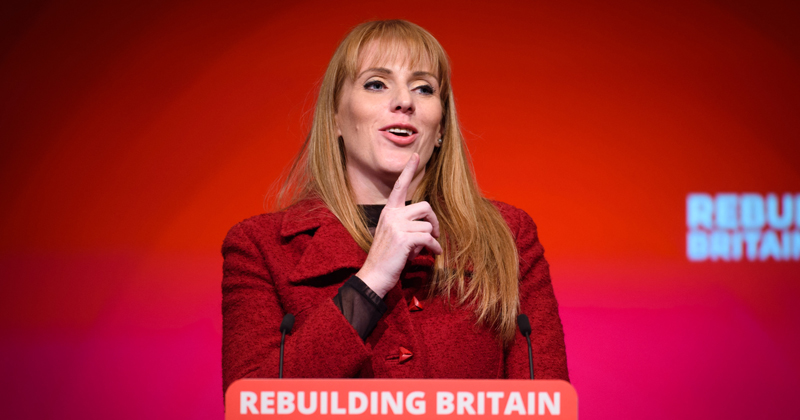 Asked what Labour might put in place instead, Rayner says: "Parents need to feel confident and I will need to feel confident that our state system is performing to the best of its ability. So we recognise we need a system in place, but we also recognise there are current weaknesses in the system."
Inspection isn't the only element of Labour's school accountability plans that remains up in the air.
The party is yet to say how it will reform the so-called "middle tier" between academies and Whitehall. Last year it said that although it would not create any new academies or free schools, it would let existing academies continue to run, albeit under a common "regulatory framework" that applied to all schools.
Rayner says the party has made "some progress" after receiving "lots of submissions" to its consultation, and that she will "say more in my speech to conference".
"The system is not fit for purpose and we want to create a national education service that is democratically accountable to the state. That's what we're going to be proposing."
But what about this NES? Any more details on the way? Rayner, who has now been in her job for more than three years and who has served opposite four secretaries of state, is unapologetic about the time taken to develop firm plans.
"The responsibility of creating something as radical as the NES means you have to be evidence-based," she says, pointing to the "huge amount of information" available about the education sector.
"I think it's entirely responsible to do what we've done." She points to announcements on admissions, exclusions and off-rolling, related-party transactions, academies and free schools and bringing back co-operative schools as examples of big announcements.
"It's very simple. It's a national education service, free at the point of use, from cradle to grave. I think most people understand that principle."
Corbyn's proposal to scrap SATs and the reception baseline test, outlined at the National Education Union's conference this spring, also needs filling out. The party has been criticised for failing to say what will replace the tests.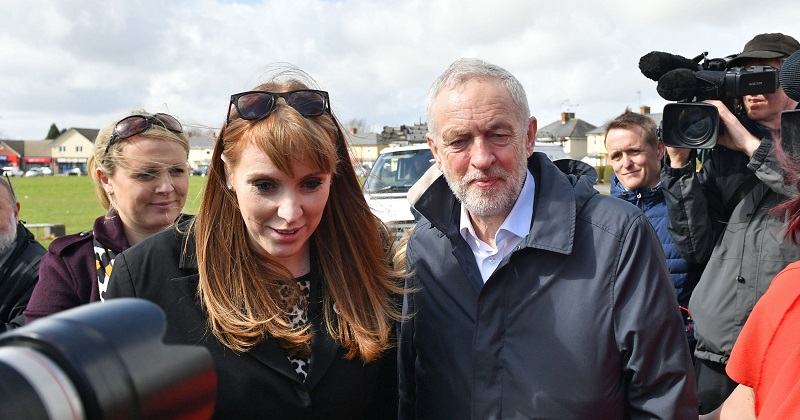 Rayner wants to see a system "that teaches our children to be resilient, to feel safe, to feel secure, feel valued and to get the good basic skills they need".
She says she might talk about it more in her conference speech "depending on how long I can have", a matter clearly still under discussion with Corbyn's office.
She denies rumours that the SATs proposal and other elements of the NES have been imposed by Corbyn (eyebrows were raised when it was the party leader who announced the plans).
She says she "actively encouraged Jeremy to do that announcement", and that she is "honoured" to be "in the driving seat alongside Jeremy and John [McDonnell]" in delivering the NES.
"There has been no animosity or problems with that. We're all singing from the same hymn sheet. We want to be as radical, but as responsible as we need to be to get a national education service that genuinely will be a legacy like the NHS was for our 1945 government."
The shadow education secretary also confirms that Labour will come up with updated education spending plans for its next manifesto. In 2017, it said it would pump £4.8 billion in extra revenue into schools to reverse years of real-terms cuts, but those figures are now out of date.
But will Labour's next school funding pledge reverse the cuts of the past decade and protect funding in real-terms?
"Absolutely. We are committed to that," Rayner says.
Private school abolition could be party policy by Monday
Angela Rayner will not attempt to water-down a controversial motion at the party's annual conference that calls for the abolition of private schools to become official Labour policy.
The shadow education secretary said she was "at one" with John McDonnell, the shadow chancellor, who backed the motion by the AbolishEton campaign on Wednesday. Jeremy Corbyn is also said to be supportive.
The motion commits Labour to pledge to "integrate all private schools into the state sector" in its next election manifesto.
This would involve withdrawing private schools' charitable status, business rate exemption and "all other public subsidies and tax privileges", and redistributing their endowments, investments and properties "democratically and fairly across the country's educational institutions".
Party members are expected to debate the motion on Sunday, but the shadow education team has an opportunity to amend the wording during a process called "compositing".
However, in an interview with Schools Week, Rayner indicated she would not stand in the way.
"I don't see my role as watering-down during compositing," she said.
"I've been in discussion with John and with Jeremy for some time now. One of the things that we've been very clear on right from the start is that the private education system in this country entrenches elitism and privilege."
New research by the Private School Policy Reform group suggested it would cost the government £2.3 billion extra (6 per cent of the current education budget) to teach the 560,000 private school pupils in the state system.
However, the report estimated removing private schools' charitable status would raise between £100 and £150 million a year for the exchequer, while charging VAT on fees, an existing Labour policy, would raise about £1.75 billion.
Francis Green, research lead at PSPR and professor of work and education economics at UCL Institute of Education, said policymakers should consider all reform options and "commit to ordering an early financial audit of the sector's wealth, not least because some areas of policy are difficult to develop while our information … remains incomplete".