The education secretary Justine Greening has confirmed education policies based on a "pragmatic look" at grammar schools will be announced "in due course" – but she stopped short of saying new ones will be allowed to open.
Responding to an urgent question in Parliament, Greening said the government are reviewing "a range of options" focused on what the party can do "to help everyone to go as far as their own individual talents and capacity for hard work can take them".
She added: "education policy to that end will be set out in due course."
The government has faced accusations from Labour of trying to side-step parliament in its bid to overturn the ban on new grammar schools.
Angela Rayner, the shadow education secretary, told MPs today that the cat was "finally out of the bag" as a result of "leaks to the press" and revelations at a "private meeting" of Conservative MPs.
Greening says she wants "a 21st century education policy which takes pragmatic look at the role of grammars"
Fears about a new wave of grammar schools have been growing this week after a Department for Education memo setting out plans to work with existing grammars to demonstrate they can be reformed was photographed being carried into Downing Street.
This was followed by reports that the prime minister Theresa May told backbenchers last night she believed new grammars were needed in order to end "selection by house price".
In the House of Commons today, Greening confirmed plans to look at areas with existing grammar schools to work out how the government can "make them work really effectively, not just for children who get to them but for those who don't get to them".
"We do believe selection can play a role," she said. "We think that there is evidence to show that it does for many children who are in grammar schools."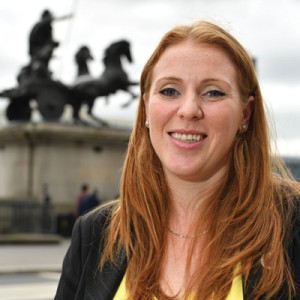 But Greening's statement was light on detail, and, as Labour MP Ben Bradshaw pointed out, the education secretary did not give her backing to the idea of opening new grammar schools.
"We haven't actually made any policy announcements yet, they will be made in due course," said Greening. "Broadly, what we are interested in doing is increasing diversity, meeting parents' desire for choice, to have a school nearby to them that actually matches the needs of their child."
Greening accepted the school system had changed "beyond all recognition" since grammar schools were first introduced, but said she wanted to see "how we can have a 21st century education policy which takes pragmatic look at the role of grammars".
"As I said in July, on the issue of academic selection I am open minded because we can't rule anything out that could help us grow opportunity for all and give more people the chance to do well in life.
"There will be no return to the simplistic binary choice of the past where schools separate children into winners and losers, successes or failures. We want a system that can cater for the talent and abilities of every single child, so to achieve that, we need a truly diverse range of schools and specialisms."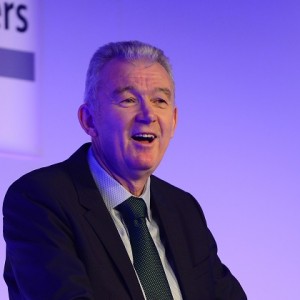 Rayner warned that new grammar schools would not help social mobility, but would "entrench inequality and disadvantage", and pointed to evidence showing that poorer pupils are "significantly less likely" to go to a grammar school.
The governmentalso faced criticism from education unions, with the Association of School and College Leaders accusing ministers of creating "education policy by nostalgia".
Malcolm Trobe, ASCL's interim general secretary, said: "The evidence suggests that increasing selection would in fact widen educational gaps, further constraining the life chances of young people from disadvantaged backgrounds. We are therefore opposed to the introduction of new selective schools.
"The education system which existed when grammar schools were introduced is wholly different from that which exists today and introducing more selection in a modern context suggests education policy set by nostalgia rather than by evidence."
Others have questioned claims that existing grammar schools are making headway in terms of admitting more pupils from disadvantaged backgrounds, including Education Datalab's Becky Allen, who has blogged that there is "no evidence that grammar school expansion has improved recruitment of FSM pupils so far"
Save