Seven teachers, heads and trust chief executives let slip the interview answers they'd like to hear
I have a shockingly poor attention span in interviews. If I'm going to have to see you every day, I need to get under your skin. Asking about hobbies sounds pervy, and I don't want anyone to start talking about sport. So I ask "What are you reading?"
The question comes immediately after: what really excites you as a scientist/artist/historian/economist? In that I'm trying to find out if you still think and care about your subject. I love abstruse and incomprehensible replies. I've been down some real rabbit holes: gender politics and the Tudors, plate tectonics in daily life. Artists bring me their paintings and musicians play to me. Linguists perform in as many languages as they can teach. Theologians second-guess my liberal Anglican prejudices.
'If you can discuss fiction, I know you've seen the world'
The reading question exposes another side. I'm not really worried about the reply. If you've got the nous to come up with a fancy answer I've no way of checking if it's true: I'm not going to rummage through your bag or visit your bedside table. I just want an engagement with an inner world.
I prefer fiction, but I'll settle for geeky texts. If you've small children (we notice the sick on your tie or the quick snooze in the staffroom) I'm happy to hear about The Hungry Caterpillar. I had an unsettling experience with a gory true crime aficionado and was once surprised by Schopenhauer, but generally people are apologetic. "I'm just reading a novel" as if this weren't one of the crowning achievements of humanity. Literary novels inspire, detectives compel and if chick lit helps you to unwind, who am I to judge? I love you if you love J L Carr and loads of you live for Dickens or the brooding Brontës, or Rivers of London. I get some interesting tips and sympathise if you can't remember the title of an electronic book.
Isn't that all jolly? A ha, but there is a trap. To put your mind at rest as you try to retrieve that pesky title from your addled memories, I lie to you. "There's no wrong answer," I coo, which just isn't true. "A new report on key stage 3 assessment" is a wrong answer, as is "The new A-level spec". "Teach like a Chump" and its thousand varieties rings a QI-style klaxon and anything with "mindset" in the title blows a raspberry. I'm terminally uninterested if you declare "after finishing my marking I check on [some ghastly] online forum to help my pedagogy" and bang my head on the table at the super-smug "I've no time for reading". Even "I try to get through The Guardian Weekend magazine before Thursday" is better than "I'm really getting deeper into Bloom's Taxonomy of Learning Objectives."
I know I'm unreasonable. We all want reflective practitioners and time is short. Once you've finished your marking, bathed the cat and watched seven episodes of Game of Thrones there isn't much time for Austen, but that won't do for me. I need teachers who have a rich hinterland, and who can encourage reading in children. I want them to have read enough books not to be embarrassed when faced with a class reader. I want them to be keen to enter another world for a bit, and I want them to do it for themselves. I want people about me who understand the consolations of poetry and the great words that have shaped our destiny.
Reading is cheap and easy. Anyone can do it and it makes you a better person. A weeping child can't be comforted by someone who only knows how to assess them, and not how to feel their pain. You might have gone straight from school to university and back to school, but if you can discuss fiction I know you've seen the world.
If you want to work with me, close the life-after-levels blog and pick up a good book. Find a comfy chair and lie in the arms of seething humanity for an hour. Get a bit of perspective. It'll make you happier and help all of our children.
---
Zoe Mather, assessment and achievement lead, Beverley School, Middlesbrough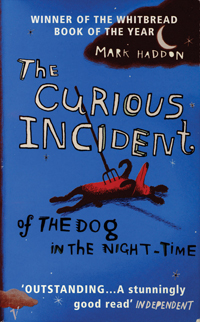 Any member of staff coming for interview in my setting and asked about what they are currently reading for pleasure could not go far wrong with The Curious Incident of the Dog in the Night-time by Mark Haddon. Everything – from the prime number chapters to the descriptions of how he tries to fathom the complex and subtle body language and subtext of the people he encounters – would give staff a head start on understanding our unique pupils. At certain points I can see similarities with my students and empathise with the often confusing social precepts that we, society, seem to get by osmosis.
After a number of years in mainstream I found that I "fell" into special education and began to climb the steep slope of learning that no PGCE had prepared me for. If only I had had the opportunity to understand what it is like to have Asperger's syndrome or an insight into autistic spectrum disorder. The struggles with ordinary situations that you or I take for granted are eloquently described, giving tremendous insight. A definite must, a foothold on that steep slope!
---
John Tomsett, head of Huntington school, York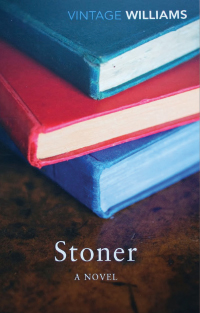 Stoner by John Williams is for reflective, thinking people. It is about the unremarkable nature of our lives, about missed opportunities, about the passing of time. And it is, overwhelmingly, about love found, love lived and love lost. The story of a minor academic, William Stoner, who teaches at the University of Missouri, it has an epic sweep that is kept in check by the seeming mundanity of the main character's uneventful life.
Williams' prose has a clarity borne of Orwell and Carver combined, wherein half the joy of this extraordinary novel lies. I discovered Stoner as I turned 50, the age when you plan what you would like to do with the limited life you have left. Sarah Churchwell described it as, "A lovely, sad little masterpiece, the kind that colours your mood for days." I was moved by Stoner beyond imagination. I literally could not put the book down. The day after I finished reading it, I came home from work, changed and sat in the front room with the book on my lap, cradling it as if it were a gold bar. I would probably hire someone who said they were reading Stoner.
---

Dave Baker, chief executive and executive headteacher, Olympus Academy Trust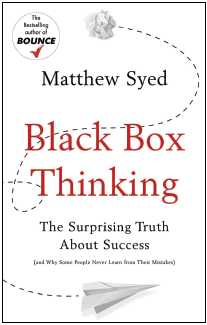 I love anything in the genre populated by Malcolm Gladwell (Outliers), Dubner and Levitt (Freakonomics) and most recently Matthew Syed (Black Box Thinking) so I would become over-enthusiastic in an interview if a candidate talked about the need for "10,000 hours of purposeful practice" to become expert at something or "marginal gains" and "a culture of openness to learn from mistakes as seen in the aviation industry compared with the medical profession". Similarly, holding forth about learning from cultures around the globe in relation to being summer-born and chances to be successful in sport will get me hooked.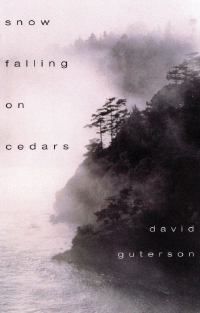 That said, I may glaze over and become reflective if a candidate refers to a character from a Wilbur Smith adventure novel set in times past, or makes reference to Ken Follett's Century trilogy – I love historical fiction. Equally, courtroom drama, such as a John Grisham novel, or David Guterson's Snow Falling on Cedars, could have the same distracting power.
---
Kathleen McGillycuddy, deputy headteacher, Orchard School Bristol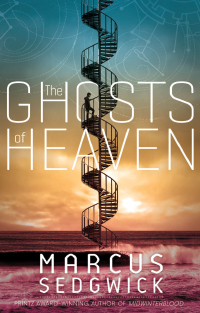 Marcus Sedgwick's The Ghosts of Heaven is my choice. It's a novel of four quarters that can be read in any order; this tinkering with comfortable notions of linear narrative structures draws us into the complexity of Sedgwick's multiverse. I learnt about the maths involved in spirals and helixes as well as the theory of wormholes, and sometimes felt this was not so much reading a book as learning a whole new subject.
Perhaps the coolest part is the cipher Sedgwick has included. He offered no clues as to how to solve it and one of his readers took up the challenge and, a year later, solved the riddle. This is a book that demands your cerebral input and, whilst not necessarily an easy read, it is definitely satisfying! Following, Sedgwick's own logic I am probably watching myself read it in a different universe right now.
---
Catherine Barker, head of music and performing arts, United Learning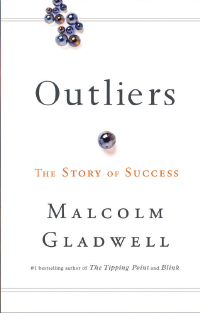 Lean In by Sheryl Sandberg and Outliers by Malcolm Gladwell. Everyone should read both, but if I had to choose one for a prospective colleague, it would be Gladwell's.
The question, "Why do some people achieve so much more than others?" is at its heart. There is true beauty in his clear and simple narrative and Gladwell twists and turns through social narrative, commentary, economics and analysis. Much of his hypothesis is now well known: evidence about the power of practice (10,000 hours if you want to get really good at something) has gone on to be influential on public thought.
Most importantly, the best take-away is a call to arms for those who really believe in change: "To build a better world we need to replace the patchwork of lucky breaks and arbitrary advantages that today determine success […] with a society that provides opportunities for all."
Opportunity for all? Yes please, new teacher – come and find a spot for your mug in the staffroom…
---
Andy Smyth, pastoral lead and English teacher, Beverley School, Middlesbrough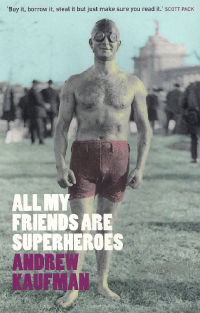 The book that would catch my attention in All My Friends Are Superheroes by Andrew Kaufman. If you have ever fallen in love, if you have ever felt alone in a relationship, if you have or have ever had friends or known people or even just observed other people going about their business, you should read this book. In fact, if you have ever lived on this Earth, you should read this book.
Tom is invisible to his wife. His friends are all superheroes. Whilst this may not sound like the backdrop to one of the most touching and uplifting love stories ever written, it is! And it is made all the more poignant by Kaufman's ability to balance the quirky and the sentimental, the surprising and the familiar, the real and the surreal.