Gibb scraps ICT GCSE and A-level after final discussions with competitors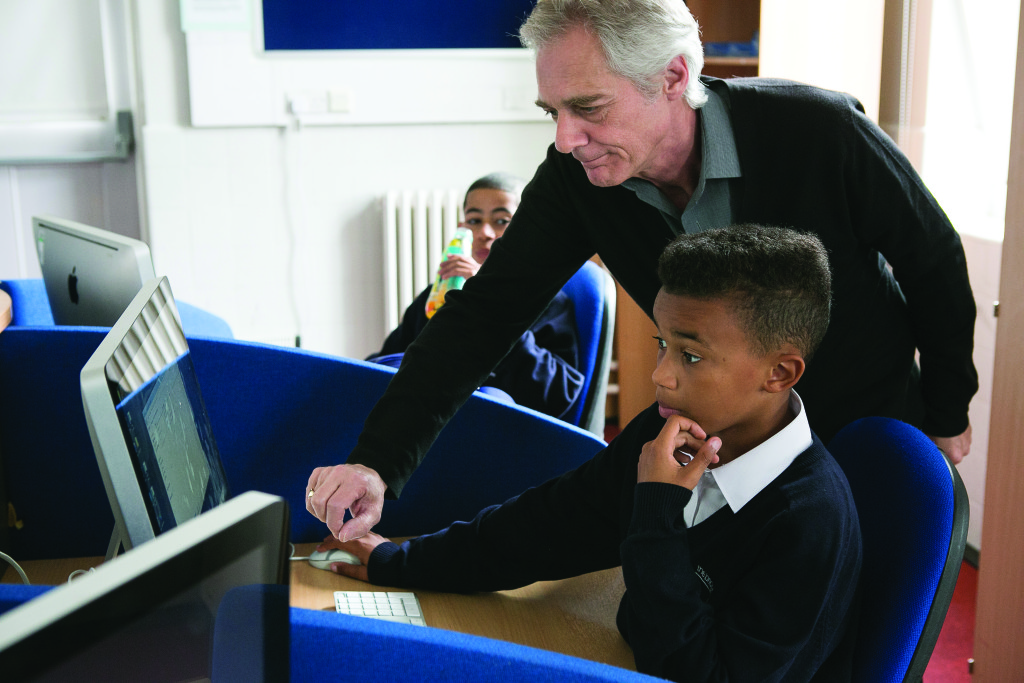 The government announced its intention to scrap GCSE and A-level IT qualifications on the 11th page of a consultation document this week – with concerns raised that final discussions only included bodies running competing vocational qualifications.
The cancellation of the qualifications is estimated to affect up to 14,000 teachers and has been described as "totally insulting" by one teacher.
The Department for Education (DfE) was believed to be unhappy with new IT subject content proposals tabled by exam boards and was set to reject them.
Schools Week understands the British Computing Society (BCS), the chartered institute for IT, was summoned by schools minister Nick Gibb to convince him to save the qualification.
But several representatives of exam boards involved in the IT content development process have now questioned why BCS was chosen to dissuade Mr Gibb – raising concerns over the body's own vocational ICT qualifications which they said were competing for pupils with the IT GCSE.
Bob Harrison, a member of the UK Forum for Computing Education (UKForCE) – an advisory group – said: "It's a clear conflict of interest. It raises all sorts of questions."
The decision means only vocational subjects will be available for pupils wanting to study IT – such as the increasingly popular European Computer Driving Licence (ECDL), a fast-track ICT qualification that can be taught in just three days, offered by BCS.
Schools Week revealed in June the number of pupils taking the course had increased by more than 2,000 per cent.
BCS education director Bill Mitchell said: "We accept the minister had a clear rationale for the decision he finally took, however we advised and believe that IT is an important, complementary and distinct subject area from computer science which also differs from digital literacy; therefore it is beneficial to have separate qualifications."
BCS enrolled the help of Naace, the association for education technology in schools, after being contacted by Mr Gibb.
Mark Chambers, Naace chief executive, told Schools Week: "The notion BCS would have scuppered [the IT qualification] in favour of their qualifications I find hard to believe."
He, along with others involved in the examining process, said the original proposals for the new content were not up to scratch.
However, the decision to scrap the redevelopment altogether came as a shock to those involved – with a meeting to discuss improving the proposals pencilled in with exam board officials for next week.
Mr Chambers added: "It's a mistake and a slap in the face to the 100,000-plus pupils who want to study it and a disservice to the industry who want more than computer scientists."
Pupils will no longer be able to study IT from September 2017.
More than 111,000 pupils studied GCSE ICT last year, compared to near 35,000 in computing science.
Although the number of pupils studying the latter has more than doubled.
Concerns have also been raised about the future of thousands of ICT teachers.
Chris Keates, general secretary of the NASUWT, said the government has to ensure new training is provided or "risk losing the skills of many excellent ICT teachers".
The government has also been criticised for "sneaking" the news out.
Drew Buddie, head of computing at the Royal Masonic School for Girls, in Hertfordshire, said: "The way it was announced is totally insulting and demeaning of teachers in my position."
The DfE said BCS is one of the industry partners that has led the way in "promoting new cutting edge practice" in schools and officials will continue to work with stakeholders across the computing industry.
A spokesperson added: "The inclusion of computer science in the EBacc reflects its rigorous academic standards and entries have more than doubled in the last year alone, demonstrating the increasing popularity of the subject."