Auditors are probing the payments made by a private school prior to it going bust owing creditors over £900,000 – including more than £200,000 in unpaid wages to teachers.
Henriette Le Forestier Schools, run by Trevor Averre-Beeson, the co-founder of the collapsed Lilac Sky Academies Trust (LSAT), was put into liquidation last year.
The firm had taken over the Henriette Le Forestier preparatory school in Croydon, south London, in September 2016, but had to close just six months later after running out of money.
Documents filed at Companies House showed the firm owed creditors £917,000. So far none of that money has been paid back, according to company accounts.
And those owed money will have to wait even longer to hear if any cash will be paid out.
Schools Week can reveal the insolvency firm appointed to liquidate the private school firm has "identified various transactions" entered into by the school which require "more detailed investigation".
A report filed by the liquidators stated: "Creditors will appreciate that such enquiries have to be dealt with a degree of sensitivity and it is inappropriate to make further disclosure at this time as to do so could prejudice future realisations."
Chris McKay, director at liquidators McTear Williams & Wood, confirmed the investigation is ongoing, but said he could not comment further.
Meanwhile, the National Education Union confirmed to Schools Week that an employment tribunal last year upheld claims, including for unfair dismissal and unauthorised deduction of wages, against Henriette Le Forestier Schools.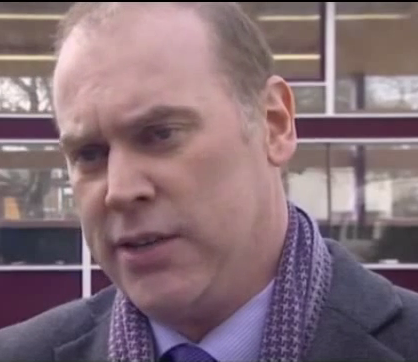 Eight teachers who brought the case were awarded £120,766. However because the company is in liquidation, the union's members have been "left out of pocket".
They can now only recover money from the government's redundancy payments office – which usually consists of statutory redundancy pay, statutory notice pay and up to eight weeks' arrears of salary.
The firm also owed £78,000 to the taxman, £375,000 to the school's landlord – Our Lady of Fidelity Convent – and £2,000 to the school trust co-founded by Averre-Beeson, LSAT, according to Companies House records.
Averre-Beeson set up the trust in 2013, but resigned as chief executive in 2015.
The government stripped LSAT of its nine schools in July 2016. It followed poor performance at some schools and finance concerns.
Concerns were raised by the government over LSAT's sponsor – Lilac Sky Schools, the for-profit company owned by Averre-Besson – providing services totalling more than £800,000 to the trust. This was stopped in 2015.
An Education and Skills Funding Agency (ESFA) investigation into LSAT has still not been published – despite being launched more than two years ago.
However the government, in response to a freedom of information request from Schools Week, stated the investigation has been concluded.
The department said it "intends" to publish a final version of the report some time this academic year.
Tanya Arkle, deputy director of South Academy at the ESFA said: "I can assure you that we believe it is in the public interest to be fair and transparent about issues relating to how public money is spent, and publishing findings is an important part of this and our aim is to publish where it is appropriate to do so."
Lilac Sky Schools (the for-profit firm) changed its name to become Henriette Le Forestier Schools in August 2016.
Averre-Beeson said he was unable to offer comment due to the complex, sensitive and confidential nature of the issues.