Gavin Williamson has put forward his own policy adviser to be the next chief regulator of Ofqual, prompting warnings over the body's supposed independence.
The Department for Education announced last week that Dr Jo Saxton, who founded and ran the Turner Schools academy trust before moving to her current job, was the education secretary's preferred candidate to take up the role from September.
In the past, being a policy adviser to the secretary of state would be seen as a straightforward disqualification for a non-ministerial departmental role like this
The appointment comes at a time of crisis for the regulator, which has been without a permanent head since Sally Collier resigned last year in the wake of the exam grading fiasco.
Former chief Dame Glenys Stacey initially returned for three months, and ex-exam board boss Simon Lebus has been interim head since January. Ian Bauckham, another adviser to the government, is its interim chair.
The proposed appointment of another close government ally to an independent position has raised eyebrows across the education sector. It follows the appointment of Dame Rachel de Souza, a close friend of former academies minister Lord Agnew, as children's commissioner last year.
Appointee worked for former minister
Saxton has links to another former academies minister – Lord Nash – who appointed her as chief executive of his Future Academies chain in 2012. She had previously been working as an academic, curriculum consultant and teacher.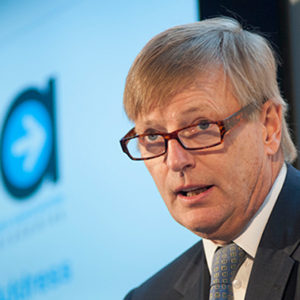 Dennis Sherwood, an exams expert and vocal Ofqual critic, said the appointment of a government adviser to the role "sends shivers down my spine". He has warned that the regulator is not fit for purpose and should be "disbanded".
He added: "Appointing someone close to [Williamson] seems to me to signal a fast reversion to the status quo…when what we really need is a new broom."
Because the appointment of Saxton would be a permanent one, she must first appear in front of the Parliamentary education committee on July 6.
Federation of Awarding Bodies chief executive Tom Bewick said the committee would "want to assure itself that the chief regulator can restore Ofqual's status to being a strong independent body, capable of inspiring public confidence in all forms of qualifications and examinations".
He added: "In the past, being a close confidante and policy adviser to the secretary of state for education would be seen as a straightforward disqualification for a non-ministerial departmental role like this, but clearly the civil service recruitment panel and Gavin Williamson has taken a different view."
Praise from former colleagues
Former colleagues speak highly of Saxton. Mike Buchanan, chair of Turner Schools, described her as "inspiring", and said she had been "fearless in tackling low expectations and underperformance".
She is whip-smart and doesn't suffer fools. If anyone can sort out this mess, Jo can
He added: "I'm sure she will bring similar rigour, clarity and drive in her challenging new role."
Another Saxton ally, who did not want to be named, said she was "absolutely singleminded about doing everything possible for the most disadvantaged kids".
"She is whip-smart and doesn't suffer fools. If anyone can sort out this mess, Jo can."
Geoff Barton, general secretary of the ASCL school leaders' union, said his organisation had a "very positive relationship" with Saxton "and our experience is that she listens to the views of school and college leaders".
"This is a crucial appointment at any time but particularly given the challenges ahead with next year's public exams following the disruption caused by coronavirus. We will need Ofqual to be responsive to circumstances, clear in its communications, and to maintain a good dialogue with the sector. We think that is what Jo will deliver."
Concerns over performance of academy trust
Saxton's time at Turner Schools was not without controversy. Set up in 2016, the trust is now made up of five schools, including two that were stripped from the failed Lilac Sky academy trust.
Despite the trust's size, Saxton was paid almost £150,000 a year.
Writing on the Kent Independent Education Advice website, former headteacher Peter Read claimed there was a "chasm" between Saxton's "rhetoric" and the outcomes at Turner Schools.
Only two of the trust's five schools have been inspected since joining. Morehall Primary school was rated "good" by Ofsted in 2019. Martello Primary received a "requires improvement" grade in 2018, though the report did rate leadership as "good" and praised Saxton's "passion to ensure the highest standards".
At Martello, 41 per cent of pupils reached the expected standard in reading, writing and maths in 2019, compared with 65 per cent nationwide. Folkestone Academy's progress 8 score was -0.61, well below the national average.
Read also pointed to high exclusion rates at the schools in 2017-18. But a trust spokesperson said fixed-term exclusions had fallen from 790 at Folkestone Academy and 21 at Martello in 2017-18 to 106 and three respectively in 2019-20.
A spokesperson said: "Turning around schools that have been struggling for years takes time and, in the early days when expectations on behaviour were being reset, exclusions were high."
The spokesperson also said outcomes were improving and the schools were becoming more popular.