Mobile networks EE, O2, Three and Vodafone have said they will move to "zero-rate" the Oak National Academy after the online education provider agreed to move all its content to a single domain.
The "big four" telecoms providers have announced today they "will, subject to technical testing over the coming weeks, open up free access to the Oak National Academy online lessons so that families can continue to learn from home without using up any of their mobile data allowance until the end of the academic year".
Zero rated educational sites mean that no child will be left behind because of the cost of data
It follows pressure on the telecoms industry to step up and do more to help poorer pupils access remote education, following a decision to partially close schools across England on Monday.
Schools Week reported earlier today that none of the four companies had committed to zero-rating education websites like Oak, citing technical issues with third-party content.
But in a statement issued today, following our story, Mobile UK, which represents the firms, said they were now in a position to offer to zero-rate the platform after Oak confirmed it would move all its content to its own domain.
According to the organisation, to zero rate a site, "it must be set up and configured so that all its content, such as videos and presentations, is hosted on its own unique domain". As part of the zero-rating process, "operators test to ensure customers cannot incur charges, even inadvertently", and this takes "time and care".
"In recent days, the DfE-sponsored Oak National Academy has proposed a technical solution for its content that will overcome the challenges around zero-rating. We understand from conversations with them in November 2020 that they will be looking to move all their content on to their own domain. They now inform us they intend to push forward with this as quickly as possible."
Oak will share solution with other operators
The mobile operators "will work closely with Oak National Academy to ensure its solution will work", Mobile UK said.
Matt Hood, Oak's principal, said the news was a "game-changer".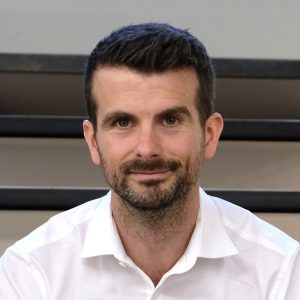 "Zero rated educational sites mean that no child will be left behind because of the cost of data," he said.
"The telecoms firms are now really stepping up, and thanks to them, universal access could be a reality. There are technical issues to resolve, but we're confident with everyone around the table that these are not insurmountable. Everyone wants to do the right thing for the country's children, and I'm delighted that we've come together to make this happen."
Although the commitment made today only applies to Oak, Hood told Schools Week yesterday that the platform would be willing to "share the blueprint" of its technical solution with other sites in the hope they too can be zero-rated.