The human rights charity Liberty will write to every headteacher in England to demand better information for parents over the collection of pupil nationality data.
Schools will next week attempt for the second time to collect information on their pupils' nationality and country of birth, first introduced in September last year.
The move prompted unease among parents and confusion in schools, with some headteachers wrongly demanding copies of passports and even targeting their enquiries at children considered to be "non-white".
Now Martha Spurrier, Liberty's director and a human rights lawyer, has called on schools to ensure parents know they can refuse to supply the data, which she described as the government's "foreign children list experiment".
"It shouldn't have fallen to campaigners to inform schools and parents about their right to refuse to give this information – but the Department for Education wasn't going to step up."
The spring census officially begins on Thursday, and schools will have until mid-February to submit information about their pupils to be included in the national pupil database.
Parents and guardians have the right to refuse handing over their children's nationality data
According to government guidance, parents can also request to retract information on nationality and country of birth provided to schools in the last census in October, and campaigners say they want schools to do more to make them aware of this.
A joint email from Spurrier and the Schools Against Borders for Children (ABC) campaign, set up in protest at the data collection policy, will arrive in heads' inboxes tomorrow.
Schools Week revealed in December that the government had planned to use nationality and country of birth data collected in schools to police immigration, but had amended its data-sharing agreement with the Home Office shortly before the first census of the academic year.
Emails leaked to the BBC also showed that the collection of the additional data had been ordered as a compromise after former education secretary Nicky Morgan blocked a plan by Theresa May to use teachers for immigration checks while she was at the Home Office.
Meanwhile, Schools ABC, which has highlighted poor practice over data collection in schools, held its first conference in London yesterday.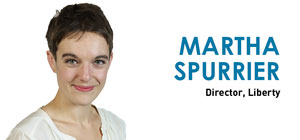 Gracie Mae Bradley, the campaign's co-ordinator, told the conference: "We shouldn't have to do the government's job for them, but we hope our joint letter will make it clear to all schools that parents and guardians have the right to refuse handing over their children's nationality data to the government, and can retract data they have already submitted."
Nick Gibb, the schools minister, has this week re-emphasised that data on nationality and country of origin is solely for use by the DfE, and backed up claims made last year by the academies minister Lord Nash that the information would be held separately to the database.
"The new data has not and will not be held within the national pupil database," Gibb told MPs in an answer to a written question.
"It has not and will not be shared with any other government department or external organisations. The data is provided to school by parents, this is completely optional and parents are under no obligation to provide it if they do not want to."
A Department for Education spokesperson said: "The census guidance is clear that parents can withhold information on nationality and country of birth if they choose.
"We wrote to all headteachers earlier this month to reiterate this and provide further guidance to schools on the collection of the data and their responsibilities."