School leaders are being urged to review the roles of teaching assistants (TAs) to ensure they are not being used as substitute teachers for low-attaining pupils.
They should instead be used to help pupils develop independent study skills and be given direction to deliver one-to-one support, says a new guidance report from the Education Endowment Foundation (EEF).
Making Best Use of Teaching Assistants, published today, shows that when TAs are well trained and used in a structured setting they can boost learning by as much as an extra term.
Seven evidence-based recommendations drawn up by the EEF will be used in a £5 million campaign to boost learning for nearly 14,000 disadvantaged pupils in more than 1,000 primary schools in West and South Yorkshire.
Rob Webster (pictured) , a researcher at the Institute of Education and one of the report's authors, said: "We are hoping to change the mindset to viewing teaching assistants in much more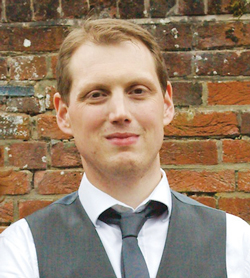 constructive ways, to do a better job of meeting the needs of the children."
The guidance, primarily aimed at headteachers and senior leadership teams, has practical tips that include ensuring TAs are fully prepared for their role through out-of-class liaison with teachers and that they are used to help pupils manage their own learning.
A TA in South Yorkshire, who did not want to be named, was broadly supportive of the recommendations. She said: "There are blurred lines between when a TA's role ends and when a teacher's starts. Being able to know the difference between the two roles, and having consistency, would make it a lot easier. A set of principles that set this out is a good idea."
Mr Webster added: "The history is that we have never had an attempt by successive governments to pin down what the role of a teaching assistant is. We're hoping this guidance can fill a bit of a void. We're not telling schools how to use TAs, just setting out what the evidence suggests works."
Current research was clear that the way TAs were used in classrooms was ineffective and affected outcomes.
The report details evidence that suggests schools have drifted into using TAs as an informal instructional resource for pupils in most need. "Although this has happened with the best intentions, this evidence suggests the status quo is no longer an option."
Schools should organise staff so the pupils who struggle the most have as much time with teachers as better performing pupils. When TAs worked with low-attaining pupils they should focus on "high-quality learning" by delivering brief structured interventions, the report says.
Dr Kevan Collins, EEF chief executive, added: "By providing teachers and school leaders with a practical framework that they can take into the classroom, today's report has the potential to make a real difference to the professional development of teaching assistants and, as a result, pupil attainment."
The number of TAs employed in schools across England has trebled since 2000 to 243,700, costing schools about £4.4 billion.
THE SEVEN RECOMMENDATIONS
Teaching assistants should not be used as substitute teachers for low-attaining pupils
They should be used to add value to what teachers do, not replace them
They should help pupils develop independent study skills and manage their own learning
They must be fully prepared for their role in the classroom through out-of-class liaison with teachers
They should deliver high-quality one-to-one and small group support using structured interventions
Evidence-based interventions should be adopted to support them in their small group and one-to-one instruction
What students learn from TAs should complement what they are being taught in the classroom