The Education Secretary wants private schools to earn their right be considered a charity. But many state schools are also charities, which provides tax benefits in return for regulatory restrictions
Each state-funded academy is formed as an exempt charitable company, which means although it is a charity, it is not registered with the Charity Commission. Instead, the Education Funding Authority is its regulator. All charities regardless of whether they are on the Charity Commission's register must follow the provisions of charity law. A charity is formed for the public benefit. The provision of education is a charitable activity and therefore is for the public benefit.
A charity may only operate within the charitable purposes for which it was formed. Some charities may have a broader objective – "the provision of education" for instance – while others may have more a more precise aim such as "for the provision of education of boys between 3 and 13". It is imperative that you are aware of what the charity's objects are and that any different activities you plan to undertake fall within their scope. In essence, it is important that a charity's assets are used only for the purposes for which they were given.
With respect to oversight, the ultimate responsibility for running a charity rests with its trustees. Incorporated charities also have directors; often the trustees and directors are one and the same. It is the trustees' responsibility to ensure that the charity delivers the outcomes it was established for. Trustees' responsibilities are quite onerous and therefore it is really key to the successful running of an academy that the board has good quality trustees with the skill sets necessary to fulfil their responsibilities.
At all, times, trustees must:
• follow charity law;
• adhere to the charity's legal objects;
• avoid personal conflict;
• act with integrity;
• apply the charity's assets for the purposes they were given.
In addition, they have a duty of care to the charity to ensure that they apply their skills and experience appropriately, as well as recognise when they need professional help to fulfil their responsibilities. They also have a duty of prudence to ensure the charity remains solvent, they do not place its assets at undue risk and act responsibly when investing its funds. It is not a role for the faint-hearted! A key challenge for many academies is finding people with the relevant skills sets, and who have time and are willing to take up board positions.
Some trustees are under the misapprehension they will 'run the school'
The governance of academies is a topical issue, with some high profile instances of poor governance hitting the headlines. The key to building a better school board is to cast the net wide. Rather than always looking for local people to recruit to a school board, those overseeing the process should focus on finding people with appropriate skills and experience.
The trustee's role and responsibilities need to be made clear to prospective candidates during selection. Some school trustees take on the role under the misapprehension that they are going to "run the school." This is not the role of the school board – responsibility for day-to-day management rests with the headteacher and the senior management team.
Aside from the governance requirements noted above, there are some financial and operational benefits that arise as a result of being a charity. Any surplus made by the school from its charitable activities is not subject to corporation tax, business rates are reduced by at least 80 per cent and, in some cases, a larger reduction can be made. What is more, property transactions are not subject to Stamp Duty Land Tax, while donations can be boosted by gift aid receipts. All these benefits can add up to significant sums that support the finances that underwrite charitable activity. The opportunity to collaborate is also present: there are many chances to work in partnership with other organisations that operate with similar drive and purpose within the third sector.
Whilst the responsibilities of being a charity can appear onerous, charities have been established for more than 400 years delivering public benefit and will continue to do so for many more years ahead.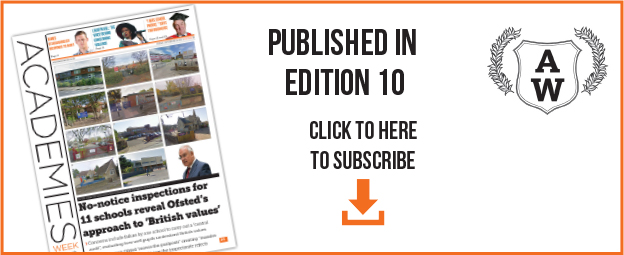 Tina Allison is a Partner at national audit, tax and advisory firm Crowe Clark Whitehill