A dozen TikTok accounts containing videos abusing school staff with unfounded sexual misconduct allegations, homophobic slurs and insults have been uncovered by a Schools Week investigation.
A teacher falsely accused of being a paedophile in one video has taken leave from school after being left "devastated" by the video viewed hundreds of thousands of times.
One of the fake school accounts which mocks staff – and had a homophobic video reported to police – has amassed more than three million views.
School leaders have now hit out at the social media giant for "ignoring" complaints and leaving the "horrifying" content online despite repeated pleas of removal.
However, even when the offensive media is dealt with quickly, schools find the cycle of abuse restarts almost instantly as new anonymous accounts spring up within hours and begin posting the crude videos again.
Academies minister Baroness Barran said today she was "deeply concerned by the abhorrent abuse".
"Social media companies need to take action against harmful content and my department is engaging with TikTok on the steps they are taking to address the issue," she added.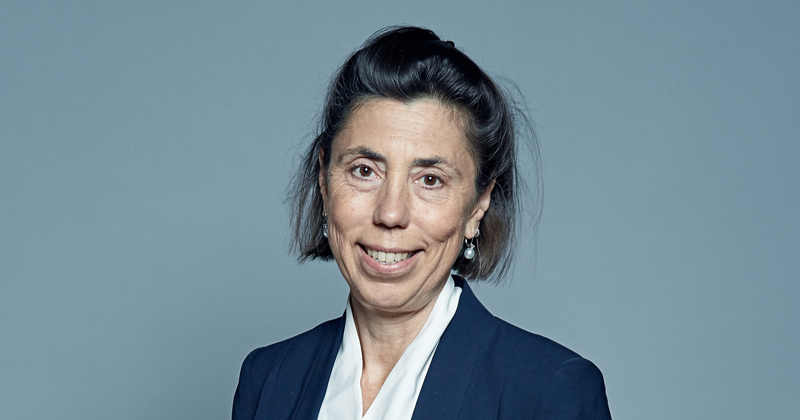 Her comments followed school leaders' union the Association of School and College Leaders has also written to TikTok demanding action. They say the "offensive and defamatory" posts are "deeply concerning", and accused the social media firm of taking no action "in the majority of cases".
TikTok said it removes content which "violates" its community guidelines but admits it will not catch every instance of violative content and continues to invest "at scale" to improve safety operations.
Government has now advised schools to report the "online criminal attacks" to police.
Schools Week investigates …
Staff 'humiliated' by videos
In one video found by Schools Week, viewed more than 650,000 times, a teacher from a school within the Frank Field Education Trust was accused of "trying to prove he isn't a pedo [sic]" – a completely false allegation.
It also includes offensive comments about the staff member's appearance and sexuality.
Trust chief executive Tom Quinn said the "highly-regarded member of staff" has been off since the video was released last week.
"It has caused them and their family a lot of stress and anxiety," he added. "They're devastated by it – that's the frustrating thing. Thousands of people have seen that and they have no right to reply."
The trust is regularly checking the staff member's "wellbeing and welfare" and hope he will return to school soon.
Our investigation found scores of accounts named after individual schools. They often claim to be 'official' or include slight misspellings in the title to avoid detection. Some schools have multiple dedicated accounts.
School leaders believe pupils are behind the accounts, as they often include in-jokes and target current staff.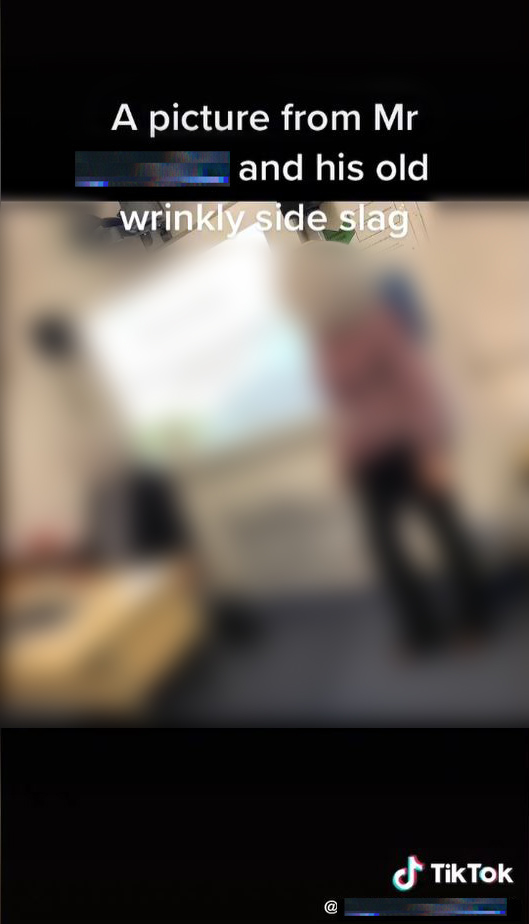 "I'm more surprised if a school doesn't have it happen", one headteacher from London, who wished to remain anonymous, told Schools Week.
Their school had also experienced the 'craze', which has ramped up since half-term.
Videos included unfounded allegations of racism and extra-marital affairs between staff.
"[Pupils] are taking the time to sit and make those videos which insult, degrade and humiliate teachers – it's really devastating", they added.
Other videos list schools' 'most hated teachers' and use derogatory language to describe staff.
TikTok 'ignoring' school pleas
TikTok videos contain a 'report' option in the top right-hand corner of the display. It provides options such as 'harassment or bullying', 'animal cruelty' and 'hate speech'.
But Quinn said when schools within his trust reported videos, TikTok were "totally ignoring us".
"We don't seem to be able to get in contact with a human being to talk to them – were we able to do that, we think that TikTok would be very reasonable".
A headteacher from Staffordshire, who wished to remain anonymous, said it "reported [problems] persistently to TikTok, who just kept coming back there was nothing offensive".
The London headteacher estimates the school has made over 200 complaints for multiple videos and accounts – with action taken only a handful of times.
TikTok said it uses a combination of technologies and moderation teams to identify, review and remove content.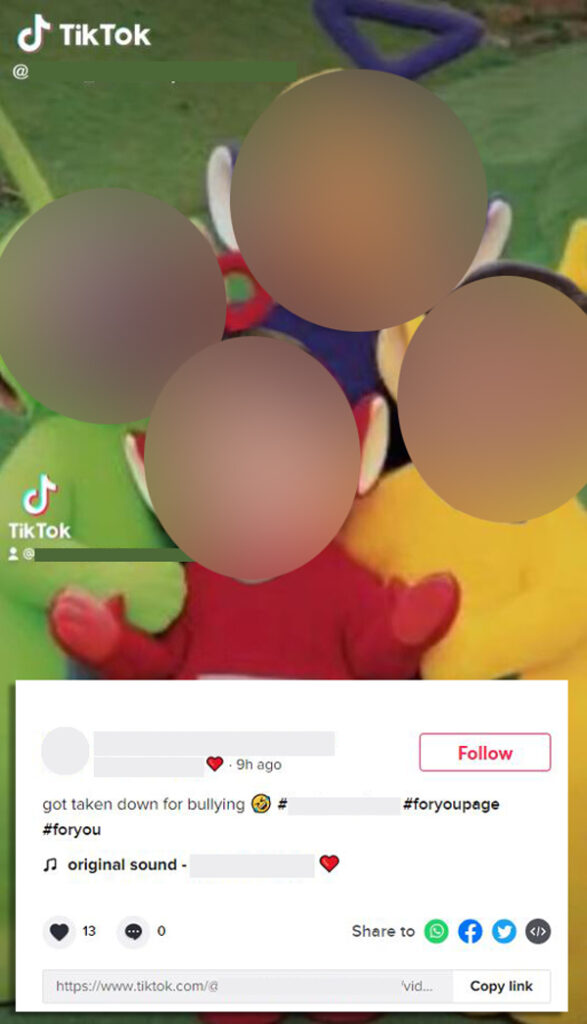 A spokesperson claimed it takes "all reports of hate speech or bullying and harassment extremely seriously" and will "remove content" which breaches its community guidelines.
TikTok, whose parent company Bytedance reported a 93 per cent increase in gross profit to $19billion last year, admitted it cannot catch every instance of 'violative content'.
A spokesperson said it continues to invest "at scale" in its trust and safety operations.
A government spokesperson said any online abuse "should be immediately reported to the police. It is clear that social media companies need to take action against harmful content on their platforms".
Laws introduced under the Online Safety Bill will "usher in a new era of accountability", they said.
Schools dependent on media intervention
While schools may have spent days attempting to get malicious accounts removed from the web, those reported by Schools Week to TikTok were swiftly pulled down.
The John Warner School, in Hertfordshire, had been trying to get a video accusing a staff member of 'creeping' on female pupils removed since October 30.
The video and account were only taken down yesterday – three hours after Schools Week flagged it to TikTok.
The "pedo" video was only removed after Schools Week reported the account to TikTok.
Yet within hours the video had been reposted by another account and received another 38,000 views.
The London headteacher warned the problem was "relentless" and multiple accounts would spring up after one had been dealt with.
Covid content used against schools
Schools have found online content created in response to the pandemic is now being used against them in the offensive videos.
The Staffordshire head reported a promotional video posted on the school's site in lieu of open days during lockdown was reedited with lewd claims of sexual misconduct.
The same occurred to a Christmas message posted to pupils during the pandemic.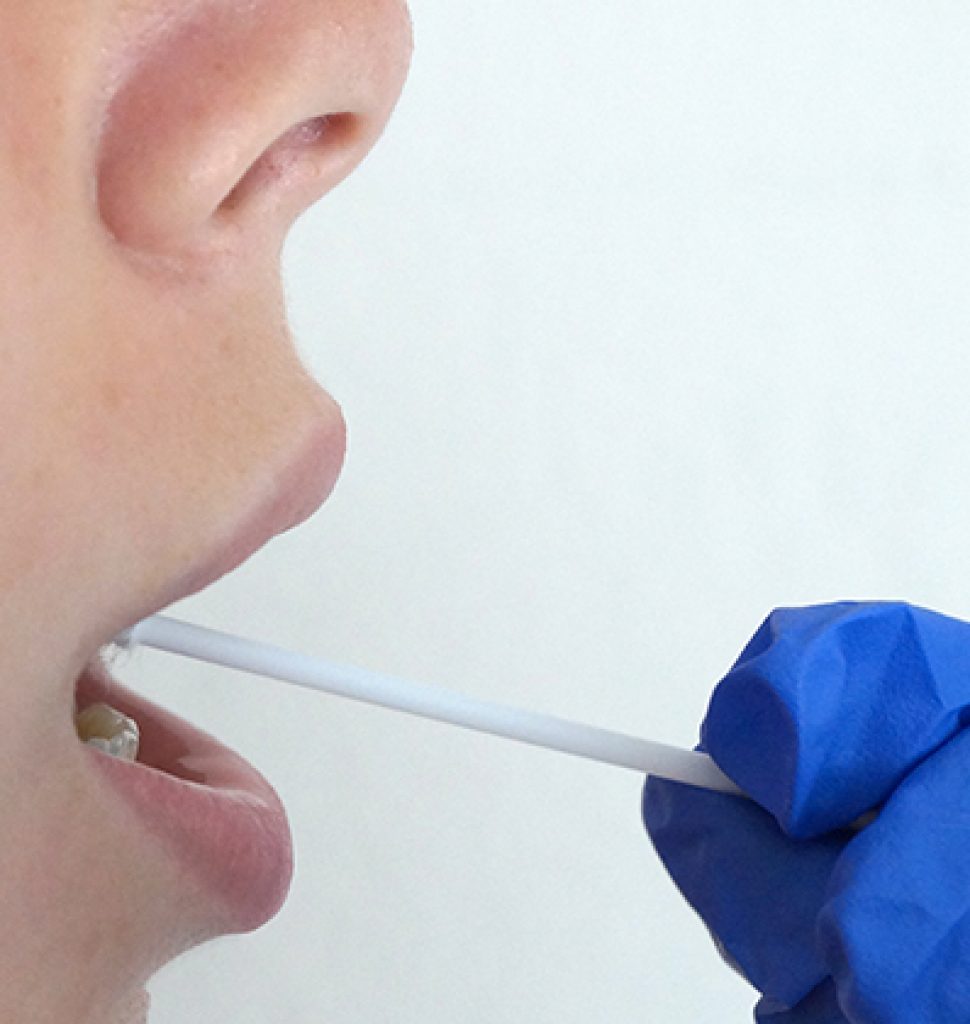 A TikTok video showing Cheney School, in Oxford, headteacher Rob Pavey providing instructions on how to use a lateral flow test has been viewed more than 2.3 million times.
Pavey, who runs Cheney School in Oxford, has not reported the video to TikTok as he has "no problem at all with children using social media responsibility".
The '.cheneyschool' account has posted around 60 videos in three days. While most have been "affectionate", one which contained homophobic remarks about a member of staff was reported to TikTok and the police. The page has since been removed.
'It's a huge distraction'
School leaders are spending days attempting to get the content removed from TikTok and track down the culprits responsible.
Pan Panayiotou, headteacher at Worthing High School, had to launch his own investigation "because we didn't get anywhere with TikTok", which left him feeling "helpless".
Teachers at the school were accused in videos of "touching young children", being sexually deviant and "racist".
The school's IT team spent four and a half days conducting a "full forensic investigation" attempting to locate the culprit and get videos taken down. Senior leaders also contributed "a considerable amount of hours".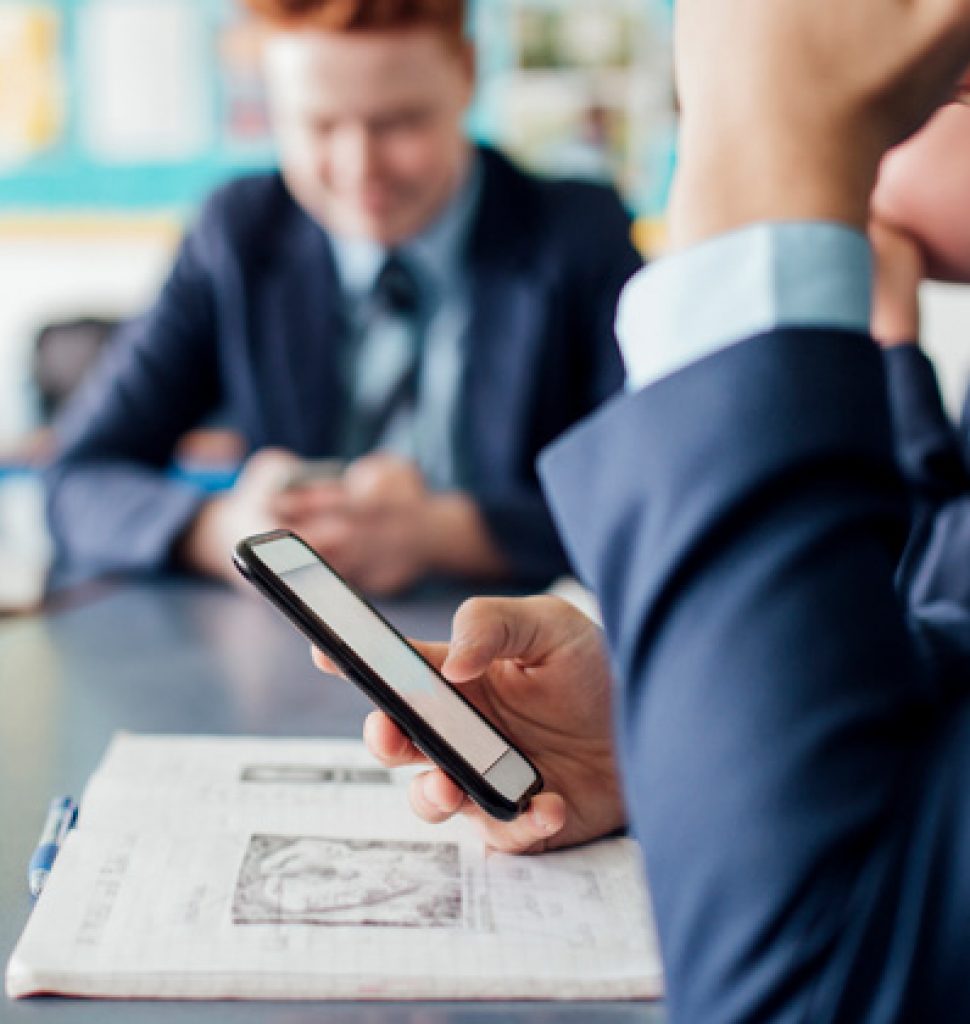 The content was only taken down after the school identified the pupil responsible. They have received "a serious sanction" and the issue has been passed onto the police.
Parents in Wales were warned this week pupils could be excluded or reported to the police for filming TikTok videos at school. Other schools have responded by banning mobile phones.
The Staffordshire head added it was a "huge distraction" at a difficult time for schools.
What can the police do?
The National Police Chiefs Council (NPCC) told Schools Week that forces would have to consider whether incidents amounted to criminal harassment, malicious communication, or a civil issue of defamation.
Any action taken would be highly dependent on the individual report, it said.
NPCC added that police forces will have relationships with major social media companies and can approach them directly about content where it breaks the law.
TikTok's advice to schools
The social media firm advises schools to contact the Professional Online Safety Helpline (POSH) which provides advice and support, and has a direct relationship with the Trust and Safety team to 'appropriately escalate concerns'.
TikTok say the helpline is the 'most appropriate' channel for these concerns on behalf of the educator community.