A single-academy trust has been ordered by the government for a second time to justify the £260,000 annual pay for its head – although the Department for Education admits that it's powerless to intervene.
Lord Agnew, the academies minister, has written to 28 academy trust boards in his crackdown on excessive chief executive pay, urging them again to justify salaries.
The list includes the one-school Holland Park trust, which Schools Week revealed last month was paying its head Colin Hall £260,000. His salary has doubled in seven years.
Another two trusts paid bosses more than £200,000, including the Knole Academy Trust, another one-school trust. Adrian Reed, chief executive of the Boston Witham Academies Federation, earns at least £230,000.
In his letter, Agnew said that chief executive pay remained a "divisive" issue that was "diverting financial resources that are more effectively deployed to the front line of education".
This friction between academies' freedoms and executive pay is not going away any time soon
However the DfE has confirmed the government had no powers to intervene. The Education and Skills Funding Agency is only able to "challenge" inappropriate pay.
Tom Richmond, a senior research fellow at the Policy Exchange think tank, said: "The department is clearly hoping that leaning heavily on academy trusts will bring about the desired result, not least because they know that if an academy refuses to comply then there is little ministers can do about it."
He said academy pay freedom was "one of the main tenets of the whole academisation movement" intended to provide flexibility to recruit staff in shortage subjects or attract them to remote regions.
But paying more than £200,000 to leaders who run a single school was "placing enormous strain on the idea that someone's salary should be a fair reflection of their level of responsibility.
"This friction between academies' freedoms and executive pay is not going away any time soon."
Sir David Carter, the former national schools commissioner, said Agnew had "soft power" to ensure compliance.
If a trust wanted to expand, for instance, Carter said the government could make it reduce pay as a condition of taking on new schools.
"It's a soft power, admittedly, but one that makes a difference to a negotiation," he said. Sending out public letters "keeps the pressure up".
Agnew has demanded that boards provide details about their chief executives' pay, including any bonuses, salary sacrifice arrangements, and non-taxable benefits "available only to senior members of staff".
As previously revealed by Schools Week, he has targeted smaller trusts where bosses are paid more than £150,000, highlighting the per-pupil measure and results as a way to judge high pay.
Schools Week revealed last month how Holland Park pays its head the equivalent of £186 for each of its 1,400 pupils.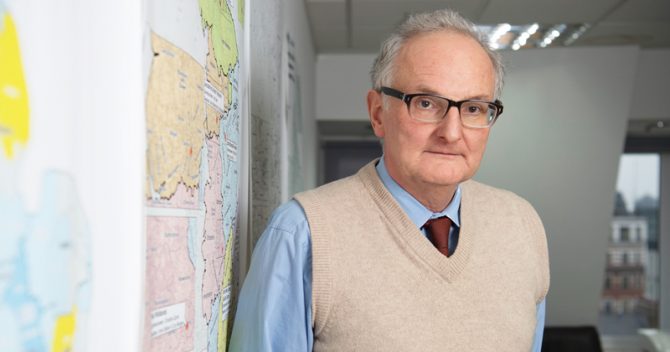 Reed's salary at the eight-academy Boston Witham works out at nearly £75 for every pupil. In 2017 his pay rose from between the £220,000 to £230,000 bracket.
Meanwhile Mary Boyle, who retired as chief executive of the Knole trust late last year, was paid at least £205,000 – or just over £155 a pupil.
Jay Altman, currently chief executive of Firstline Schools, which operates charter schools in New Orleans, said there was a "constant challenge" to "balance autonomy with appropriate oversight".
The former director of education at Ark, who talked about similar issues before the education select committee in 2014, said charter schools in US states that had little accountability or were over-regulated did not do well.
"Because these policy debates can become highly politicised you end up getting the pendulum swinging wildly one way and the other. When you have over-regulation the schools don't evolve towards effectiveness, they evolve towards compliance. You have to strike the right balance between accountability and autonomy."
But Agnew said with greater autonomy came greater accountability and transparency. "Just because we are advocates of the academies programme doesn't mean we won't call a trust out where we believe they are not acting responsibly," he said.
Warned: The full list of trusts
Alpha Academies Trust (Previously the College Academies Trust)
Ashmole Academy Trust Ltd
Carshalton Boys Sports College
Chingford Academies Trust
Cranford Community College
Gateway Learning Community
Guru Nanak Sikh Academy Limited
Hartismere Family of Schools
Hatton Academies Trust
Holland Park School
Inspirational Learning Academies Trust
Joseph Leckie Academy Trust
Knole Academy Trust
Lime Trust
Lion Academy Trust
New River Trust
PA Community Trust
RMET
Southfields Multi Academy Trust (previously Southfields Academy)
Southmoor Academy
Swakeleys School for Girls
The Boston Witham Academies Federation
The BRIT School Ltd
The Hoddesdon School Trust
The John Wallis Church of England Academy, Ashford
The Rosedale Hewens Academy Trust
The Sabden Multi Academy Trust
University Schools Trust, East London