A national reference test should replace high-stakes testing in primary schools because the current system does not "serve the best interests" of children, an education writer has claimed.
Jack Marwood (pictured), primary school teacher and author of the Icing on the Cake blog, told delegates on Thursday that current primary school tests leave children "distressed" and "narrow" the curriculum.
"The interests of children in the primary sector is to enable the greatest number to leave confident in their ability to read, write, and add up, but also with a love of learning and an understanding of the social learning environment that we call school, so that they are ready for their second phase.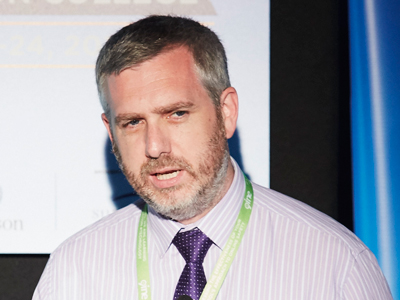 "Primary children are immature and their confidence as immature humans is very easily eroded. I don't think it is within their interests for us to put any of the children off learning in those initial stages of schools and I think that is what high-stakes primary school tests definitely do for some children."
Primary testing has proved highly controversial during the past year including the government's decision to ditch this year's spelling, punctuation and grammar tests for all year 2 pupils, the abandoning of the new reception baseline tests, and controversy over the use of an "exclamation sentence" in literacy and how to use a comma in key stage 2 maths.
In May some parents also kept their children out of school in protest at "a school system that places more importance on test results and league tables than children's happiness and joy of learning".
Marwood called for a national reference test "where we have a sample of the population to see generally how children are getting on in the primary sector".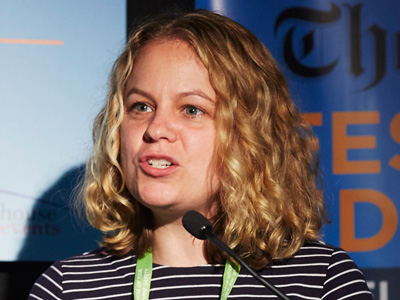 The government confirmed in March that selected secondary schools must take part in such tests. They monitor, over time, how cohorts of students are performing and will act as a guide for increases or decreases in that cohort's GCSE grades.
But fellow panellist Michael Tidd, deputy headteacher at Edgewood Primary School in Nottingham, warned sample testing "can only tell you quite limited information".
He said: "It [sample testing] tells you about the big national picture but not about where you can tackle things."
Tidd also said that schools "run a risk" of harming the most "disadvantaged" children if primary testing is thrown out altogether.
He told delegates: "Holding schools to account through testing is possibly one of the most efficient and effective way to target and help disadvantaged kids.
"We can't get rid of these, we need to keep them and if we want to change them then we need to talk seriously about what that would look like and how we best deal with that."