One of the architects behind proposals for a low-cost private school in England explains why he believes the 'no frills' education model can take off…
My work over the past 17 years has focused on low-cost private schools mainly in South Asia and sub-Saharan Africa. In these regions, private education is everywhere, even for low income parents.
Over 70% of children go to private school in Lagos State, Nigeria, for instance, while even in rural India, 30% of children are in private school.
When giving talks about my work, I'm often asked whether I think there would be any interest in low-cost private schools in England.
Clearly state schools in the UK do not suffer from the parlous conditions of government schools in sub-Saharan Africa and South Asia, which is obviously a key reason for parents to choose private.
Even in rural India 30% of children are in private school
But it isn't the only reason. A strong motivation is that parents want to be in control of their children's schooling. Parents tell me: If I pay, the school is accountable to me.
In England, parents may have this same desire for schools that are accountable to them too.
A couple of years ago, when I first mooted the idea of low-cost private schools in the UK, I got my team at Newcastle University to conduct some research, interviewing opportunistically selected parents, on street corners, in market places and the like.
Although not a randomised sample, nevertheless it showed some interesting results:
Our sample turned out to be slightly below-average income. Of the parents interviewed, 62% said that they would be interested in sending their child to an affordable private school.
Parents indicated they'd be willing to pay for "quality of learning" (82%) and "quality of teachers" (65%). Of all survey respondents, around one fifth thought they could afford a school costing around £50 per week.
A couple of parents from Gateshead elaborated on their responses, one said: private schooling in UK is strictly seen as an upper echelon characteristic, but we think of it more a 'thing to do' and are even ready to exist on toast and baked beans for the rest of our lives to put our kids through a posh school.
Another said 'as a parent in north east I am very concerned about the quality of schooling my son receives and the only reason I don't go private is because of the costs involved, we genuinely can't afford to spend approximately £900 a month towards fees'.
Some parents are ready to exist on toast and baked beans to put their kids through a posh school
The survey seems to suggest there could be demand for private education if fees are low enough.
Evidence on family discretionary income, provided by the Centre for Economics and Business Research, shows that an average family would have about £108 per child per week available to spend, after they've paid for all necessities (such as food, clothing, housing, utilities, transport, communication, health, as well as costs of children's schooling such as uniform, books, and transport to school).
A family at the bottom third of income might have about £72 per child per week.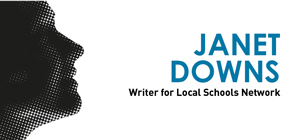 Clearly that's not enough to afford current private school fees: £10,000 per annum is about £200 per week. But it is just about enough to afford a private school charging £52 per week, which is what we will offer.
Would families be interested in our low-cost private school?
We know we can provide a high quality education which is low-cost because 'no frills' – no Olympic-sized swimming pools, no cricket grounds, no magnificent (but expensive to maintain) old buildings.
We know that we will train and mentor our teachers well to deliver a sound, academically-rigorous education.
And since launching our website last week, we've had 20 expressions of interest from parents already. We're willing to risk our capital and reputations on the strength of our hunch that, if we build it, they will come.
James Tooley is professor of education policy at Newcastle University