St Peter's C of E Primary pupils in Bristol picked up whisks and wooden spoons to compete in a whole-school bake-off to celebrate the launch of their new kitchen classroom.
Officially opened by Barny Haughton of Square Food Foundation, a cookery school in the city, the classroom will allow children aged 4 to 11 to enjoy food preparation and cooking at school.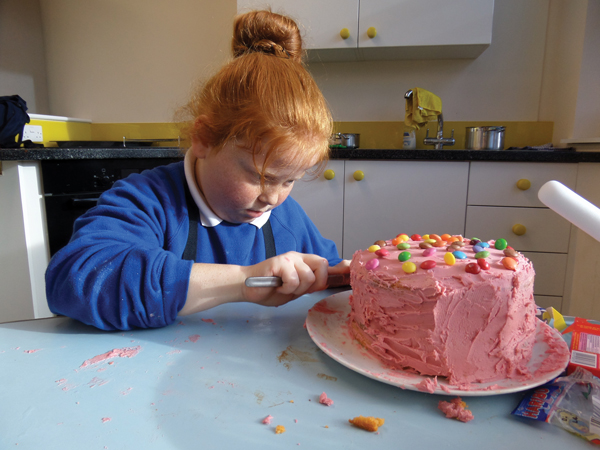 Rob Lee, food technology co-ordinator at St Peter's, said: "Our children now have the opportunity to learn about the importance of a varied diet and develop the skills to create meals every week.
"We grow a lot of food on site in our school allotment, helped by gardening club and parent groups, so the children can learn to use seasonal ingredients."
Barny Haughton, who judged the bake-off, said: "The school has clearly embraced food and cooking in a big way.
"It's fantastic that it has chosen to focus on this vital life skill and invest in their children's future."
Main pic: Year 3 student Daniel Ababyo enjoying the 'Great St Peter's Bake Off'