All schools will reopen to all pupils on March 8, a health minister has said, as Boris Johnson prepares to set out his "roadmap" out of the current lockdown.
The prime minister is due to address the House of Commons this afternoon with further details of the government's plan, with reports that he is planning a "big bang" return of all pupils on the same day.
Nadhim Zahawi, the vaccines minister and a former education minister, confirmed the plan in an interview with BBC Breakfast this morning.
Asked whether all schools would reopen to all pupils, Zahawi said: "Correct. That is all schools." He added that outdoor sports for schools would also be permitted from March 8.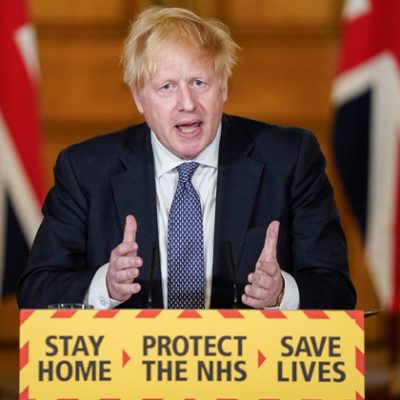 However, it is still unclear whether leaders will be given the flexibility to decide whether to phase the return of some pupils, amid concerns that mass testing of pupils returning to secondary schools will be difficult if all of them return at once.
Schools have been closed to all but the most vulnerable pupils and the children of key workers since January 5.
Unions fear spike in infections
Unions warned last week that allowing the return of all pupils to all schools on the same day risks "another spike in Covid infections" and could "prolong the disruption of education".
In a joint statement issued on Friday, leadership unions ASCL and the NAHT, teaching unions the NEU and NASUWT, support staff unions GMB, Unison and Unite and professional bodies the National Governance Association and Sixth Form Colleges Association, urged caution in the government's approach.
They urged the prime minister to commit to March 8 reopening "only if the scientific evidence is absolutely clear that this is safe, and at that point go no further than a phased return of children and young people with sufficient time to assess the impact before moving to the next phase".
It comes after the latest findings of the Imperial College REACT study showed that primary-aged children had the second highest rates of Covid-19 infection in early February.