A requirement for academy trusts to demonstrate a "track record" of school improvement before being allowed to expand "could be counter-intuitive", national schools commissioner Sir David Carter has admitted.
Appearing in front of the education select committee this morning, Carter confirmed a key part of a "health check" he was introducing for multi-academy trusts which want to take on more schools would test their history of raising standards.
The move to prevent trusts which cannot demonstrate improvement was announced by Nicky Morgan, the education secretary, when she was grilled by the committee in April, sparking speculation about whether some larger trusts which have had few of their schools inspected since conversion would be able to meet the requirement.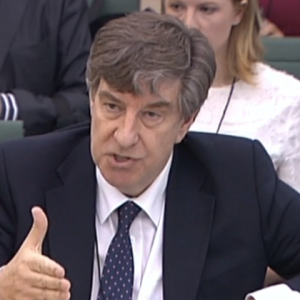 The rapid expansion of larger academy trusts has been a bone of contention for several years, and two prominent chains – E-ACT and Academies Enterprise Trust – have already been told they cannot continue to expand after fears about their viability were raised.
But Carter told the cross-party group of MPs he would not rule out trusts having as many as 60 schools in the system, adding that trusts like Reach2 could soon grow to that size.
The commissioner, who is yet to release the full details of his proposed health check, said chains in which the majority of schools had either not improved or got worse would not be given more schools.
He told MPs the check needed to be "rigorous" around improvement, but admitted: "That could be counter-intuitive because actually what we need that trust to do is to take [those schools] there, but if they don't have a track record of improving schools [in another area] there would be a huge risk to doing that."
The first of five points in Carter's health check will be around school standards and a track record of improvement in trusts. He said he will also look at how much trusts improve the attainment of disadvantaged pupils.
Carter told MPs he would also require a demonstration that trusts knew "exactly how strong [their] great schools are and how weak [their] weakest ones are", adding that "the standards and track record need to look at individual schools".
Trusts will also have to show how they cope with failing schools, but Carter said trusts would not automatically be prevented from expanding if one of their schools saw a decline in exam results or Ofsted rating.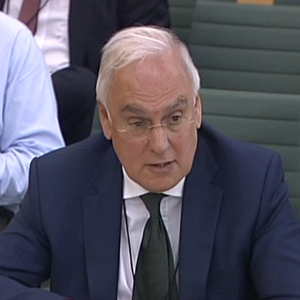 "I'm not in the camp which says we should automatically stop that trust growing, but we need to understand what its plan is to improve that school," he said.
He warned that in some situations, "putting growth on pause" could deny some schools the opportunity to be helped by others nearby.
Carter's plan to focus on disadvantaged pupils received the backing of Ofsted chief inspector Sir Michael Wilshaw, who appeared alongside Carter.
Wilshaw said he wanted to see the prospects of poorer children improve "at least in line with national expectations, and… above that".
But, Wilshaw also questioned whether there are enough good school leaders currently to facilitate the conversion of large numbers of maintained schools into academies, especially when schools face potential "re-brokering" if they fail within certain chains.
He said England had "one of the most autonomous systems in the world", but pointed to early findings of an Ofsted investigation seeking to find good trusts, which had only identified "half a dozen" so far.
Wilshaw said: "There are very mediocre trusts and the more re-brokering that's taking place, the more difficult David [Carter] will find it to find a really good trust to take [schools] on."
Carter admitted the availability of good and outstanding schools and trusts to take on failing schools was a "challenge". And, despite expressing a belief that there are enough good leaders in the system able to "step up" and run additional schools, he admitted they were "not evenly spread" around England.