There has been no improvement in teacher supply in schools for a third consecutive, according to headteachers, who have reported a "bleak picture".
A survey of 1,094 school leaders by the National Association of Head Teachers (NAHT) has revealed that schools are unable to recruit at all in an average of 17 per cent of their advertised posts, rising to 23 per cent for SENCo vacancies.
Among the respondents, 92 per cent of whom were from primary schools, the feeling that school budgets are to blame for a failure to recruit has risen from 9 per cent last year to 22 per cent this year.
The feeling that school budgets are to blame has risen
The union's general secretary Russell Hobby has warned that poor retention is "exacerbating" the recruitment problem – with heads increasingly reporting a shortage of teachers as the main reason they are struggling.
It follows an indication by the education secretary Justine Greening that rises in teachers' pay will remain capped at 1 per cent next year, despite a warning from pay experts that a larger rise is needed.
In response to the survey, the NAHT has called for a review of teacher pay and efforts to "address the impact of high-stakes accountability", although it does not say how this should be achieved.
The union also recommended that a strategy for housing for teachers should be introduced.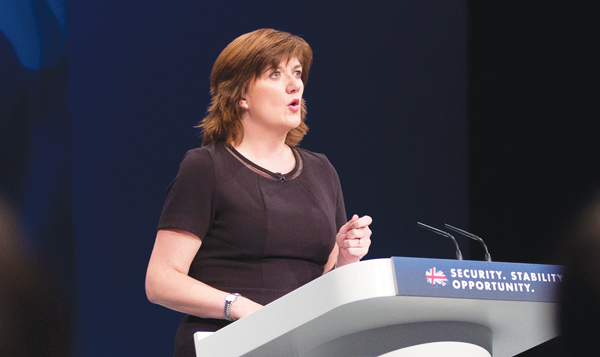 Russell Hobby, the union's general secretary, said the findings showed "how just how much damage is being done to the teaching profession".
"Our findings show that poor retention exacerbates the recruitment challenge. Faced with long working hours, unmanageable workloads, weak training and low salaries, the profession is failing to keep talented staff," he said.
"The government must make the changes necessary to ensure a workforce that can deliver the best education for all. This should be the focus of all our attention, not the distraction of new structures. It's not rocket science: pay people properly and treat them well."
The government said it was investing more than £1.3 billion over the course of this parliament to attract "the brightest and best" into teaching.
It's not rocket science: pay people properly and treat them well
"There are more people entering the profession than leaving it," a spokesperson said, "but we recognise that in a competitive economy some schools can face recruitment challenges.
"We are also working with the sector to tackle issues that teachers tell us are most likely to lead them to consider leaving, such as unnecessary workload and poor pupil behaviour."
The research also shows only a slight disparity in the specific nature of recruitment problems between maintained schools and academies, despite claims that government reforms would give academies more flexibility over things like pay.
Maintained schools struggled to recruit all teachers excluding newly-qualified teachers, while academies struggled with SENCO and teachers with extra responsibilities, but otherwise the two types of school were similar in what they reported.
It also shows increased concerns about the quality of newly-qualified teachers. The proportion of heads who said they were concerned about this has risen by four percengtage points in the past year.
Fewer schools are using agencies (down from 56 per cent to 44 per cent), with an average spend of £3,221.50 per vacancy, and half said their experience of the process was positive while 20 per cent said it was negative.
Save