The head of a north London academy said he was forced to hire a maths teacher from America and described the stress of "huge" curriculum changes, at a conference yesterday.
Jonathan Gillard, the principal of Aylward Academy in Edmonton, told the Westminster Education Forum event in London that his "very good" school had to look across the Atlantic to find teaching staff because it was "losing maths teachers".
The disclosure comes after Labour warned that teachers were leaving the profession at the highest rate since records began, with recent figures showing more teachers quitting than entering the workforce.
It also comes after The Observer published details of a letter from the Department for Education which appeared to endorse the recruitment of teaching staff from overseas, adding that ministers planned to "help widen the existing recruitment pool by supporting schools to confidently recruit where necessary internationally".
Speaking at the event in Southwark, Mr Gillard warned headteachers did not have the resources to cope with "huge" curriculum changes, especially new maths GCSEs, which started being taught this term.
He said: "My head of maths says it's just too hard. Calculus, differentiation, kinematics taught to 15-year-olds rather than 17-year-olds.
"What we need to do is make sure that instead of that we have a dedicated continuity in the infrastructure. We are losing maths teachers.
"We actually had to find a maths teacher from Brooklyn to come over here to teach with us. He's doing very well although he's in culture shock."
He said the combination of a "large number of changes" in a "small space of time" along with a "perceived sense of it all happening in a piecemeal fashion" left schools having to "make it up as we go along".
He added: "I've really enjoyed my 11 years as a headteacher. None of my vice-principals would want to take over from me as head of what is a very good academy and doing very well, because of the stress and everything with regard to curriculum and everything at the moment which I think is really sad."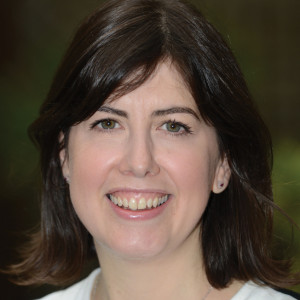 His comments come after shadow education secretary Lucy Powell pointed to government data showing that 49,120 teachers left the state-funded sector in the year to November 2014, while 48,900 entered it in the same period.
Last month Schools Week reported that more teachers went abroad to teach than completed a university-based teacher qualification.
Ms Powell said: "For years, this government chose to ignore the growing problem with teacher supply, continuing instead to botch recruitment and do down the profession at every opportunity.
"As a result schools are now struggling against falling applications and the highest number of teachers quitting the profession on record."
A Conservative Party spokesperson said: "It's disappointing that rather than acknowledging and celebrating the fact that the number and quality of teachers is at an all-time high, Lucy Powell has resorted to scaremongering with misleading statistics.
"Far from the picture painted by the Labour Party, teaching remains a hugely popular profession with three per cent more people due to start postgraduate teacher training than this time last year."