Head pleads with DfE to change its mind on legacy GCSEs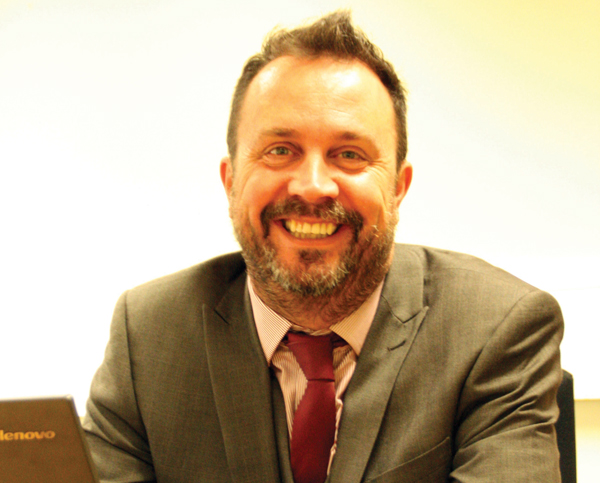 The government's decision not to count 17 "legacy" GCSEs in the 2018 performance tables will have a potentially catastrophic effect on schools who enter pupils early for exams, claims a leading headteacher.
Keven Bartle, the head of Canons High School in the London borough of Harrow, has called on the Department for Education (DfE) to review its "sudden" change of mind last month on whether existing GCSE qualifications would count alongside newly reformed ones in the 2018 tables.
Mr Bartle (pictured) said the move would penalise schools such as his who entered pupils for two GCSEs each year in years 9, 10 and 11, rather than teaching the exams over several years and having pupils sit them all at once. It would also mean the school accountability figures would not reflect the grades achieved by its pupils.
Teaching the reformed GCSEs, which are based on a more challenging syllabus, will begin in some subjects from September, with more changing in the following two years.
In July last year the DFE laid out rules for the changeover and confirmed that while the old maths and English qualifications could not be counted in performance measures from 2017 onwards, it would continue to count achievements in all other legacy GCSEs.
This meant that schools could continue curriculum arrangements that allowed pupils to take exams in some subjects before the end of year 11.
But in a change announced on June 16, the government said the rule applying to legacy English and maths would now apply to other subjects. Once a newly reformed GCSE was introduced, then any legacy GCSEs taken by pupils before they reached the end of year 11 would not count in the 2018 performance measures.
If a year 10 pupil sat a legacy history GCSE in 2017, the result would not count in the performance tables when the child's results were reported in the school's 2018 results.
Mr Bartle called on the DfE to change its mind. "For the thousands of students up and down the country whose individual curriculum choices could be sacrificed to institutional performance indicators, the DfE needs to review this decision immediately.
"School leaders need to know that their autonomy – to choose the curriculum pathways that best meet the needs of their children and communities – is intact, and have all obstacles to that autonomy removed by government, not put in the way."
He added: "Do we use our supposed academy freedoms to stick with what we know to be right for the ongoing success of our students, or bow to the pressure of a potentially catastrophic impact on accountability figures that would bear no resemblance to grades students had achieved?
Personally, I hope that we all have the courage to back up our convictions on this."
But a DfE spokesperson defended the decision: "Our new world-class GCSEs are raising the bar so more young people have access to the world-class education they deserve, equipping them with the skills they need to get on and succeed in life.
"We want pupils to be taught these new gold standard GCSE courses as soon as possible."
The general secretary of the Association of School and College Leaders, Brian Lightman, told Schools Week: "We are very much aware of this issue and are fully in engaged in urgent discussions with the DfE about it."