Plans to strip academies of their school admission powers and hand them back to councils should be sped up, the chief schools adjudicator has said.
It comes as the admissions watchdog's new annual report reveals local authorities have reported hundreds of potentially unlawful arrangements.
The Office of the Schools Adjudicator's (OSA) report stated that 686 school admission arrangements were queried across 63 local authorities. But 60 per cent of those queries came from just seven councils.
The report stated that it was "likely" some councils "do not scrutinise arrangements adequately", despite "the importance and scale of the task" growing as more schools become academies.
While councils act as admission authorities for the schools they maintain, academies govern their own admissions.
However, applications for places in the first instance go straight to authorities, before they are passed on to academies
Chief adjudicator, Shan Scott, in her first annual report, has now called for a return to council control, urging the government to consider bringing forward proposals for local authorities to have a duty to co-ordinate all in-year admissions.
Plans have been on the table to hand back control to councils, which includes them running appeals, since March last year.
It was one of a number of proposals included in former education secretary Nicky Morgan's Education Excellence Everywhere white paper.
The OSA report, published today, shows its officers dealt with 238 referrals last year – of which 200 related to school admissions. The number of referrals was down on recent years.
However there was a rise in objections last year that referred to naming feeder schools in oversubscription criteria. The report stated these objections were mostly upheld as they often meant children who lived locally faced a "significantly longer or more difficult" trips to alternative schools.
The watchdog recommended the DfE publishes better guidance on feeder schools.
There were also concerns about the clarity of some multi-academy trust admission arrangements. The OSA found that "roles of the trust and local governing bodies are not always clearly set out".
Scott said: "The number of cases referred to the OSA was lower than in recent years with objections about admission arrangements continuing to form the largest part of our work. More objections came from parents than from any other group."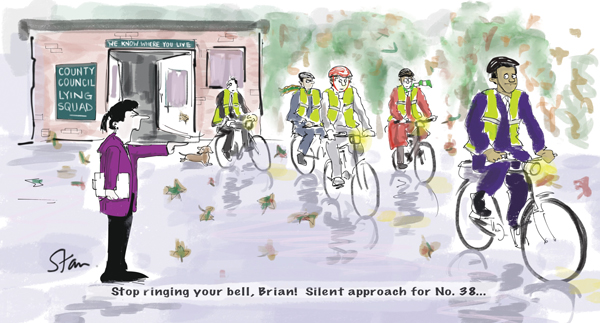 The OSA report also stated 75 local authority areas had reported fraudulent applications from parents. Eighty-one authorities also withdrew a total of 267 places for pupils after fraud probes.
Schools Week revealed in October 2015 that councils had tripled the number of investigations into fraudulent school applications.
The number of investigations into suspected school admission frauds rose from 470 in 2012-13, to 1,257 in 2015.
A total of 696 places for pupils was withdrawn.
However our investigation found that local authorities varied drastically from area to area on how effective they were at investigating suspected fraud.
A new timetable was employed last year when dealing with admission complaints.
Scott said this meant more cases were completed before summer – meaning admission authorities could make any necessary changes to their arrangements in time for 2017 place applications.
A Department for Education spokesperson said: "This annual report will help us to identify how we can continue to improve the admissions framework to ensure fair access to school places for all children."
The spokesperson said they wants parents to have the choice of a "good local schools" so their children have the chance to "fulfill their potential"
"We want to do this by lifting the ban on new grammars, and harnessing the resources and expertise of universities, faith schools and independent schools."