Grammar schools have been increasing their intake for years even without the government legally lifting the ban on them expanding.
New analysis by Education Datalab has also revealed there is no evidence that this expansion has improved recruitment of pupils from low income families.
The government appears to be steaming ahead with plans to lift the ban on new selective schools after education secretary Justine Greening confirmed today that education policies based on selective schools will be announced "in due course".
But Schools Week analysis last year revealed how grammar schools have already increased their intake over the last five years, with grammars in Kent taking enough extra pupils to fill a new large school.
The analysis of census data showed that more than 6,000 more pupils were already studying at grammar schools last year compared to the numbers in 2009 – with the total number hitting 159,133.
Kent grammars had 1,269 more pupils in the county educated in selective schools compared to five years ago.
Nationally, five grammars increased their roll by more than 200 pupils – equivalent to an extra year group.
Meanwhile, a leaked memo this week revealed that Greening wanted to work with existing grammar schools to "show how they can be expanded and reformed in ways that avoid disadvantaging pupils" in order to get the policy past opposition in the House of Lords.
Since 2014, when a change to the admissions code allowed grammar schools to prioritise pupils eligible for free school meals (FSM) or pupil premium children, grammars have attempted to increase their intake of pupils from disadvantaged backgrounds.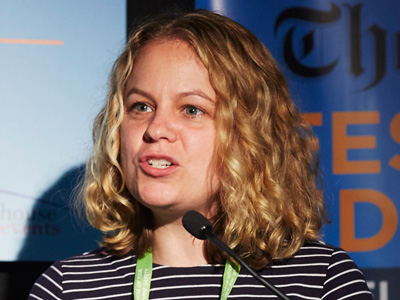 But analysis released today by Rebecca Allen at Education Datalab showed there is "no evidence that grammar school expansion has improved recruitment of FSM pupils so far".
Nationally, grammars' share of pupils has risen from 3.7 per cent to 4.3 per cent since 2001, while the FSM proportion in these new intakes has risen from 2.4 per cent to 3 per cent.
Allen however said the FSM figure is against a national picture where the rate is shrinking through "tightening benefit entitlements", and put the rise down to "changes in pupil demographics amongst higher attainers rather than any success in admissions".
Allen added: "Across England, the FSM proportion among high attaining 11 year olds has risen steeply and at a faster rate than in grammar schools (a 30 per cent rise since 2001 versus 23 per cent rise at grammar schools). This suggests that grammar schools have not succeeded in taking an increasing share of high attaining FSM pupils over this period."
The analysis also cited the failure of the 11-plus 'tutor-proof' test which earned Durham university at least £1 million last year.
Schools Week reported at the time how the test, introduced across Buckinghamshire for 2014 admissions, came under fire for not providing evidence to back up claims that they minimise the impact of tutoring and promote fairer access for pupils.
Allen's analysis revealed that following the introduction of the test, Buckinghamshire – a local authority with very low FSM rates across its schools – saw the number of FSM pupils attending grammar schools fall in 2014 and 2015.