The government is under pressure to clarify its plans for new grammar schools after a memo photographed in Downing Street appeared to show proposals to work with existing grammar schools to prove they can be "expanded and reformed" ahead of a move to open new ones.
The Department for Education has confirmed that the memo signed off by its permanent secretary Jonathan Slater recently photographed in the hands of Earl Howe outside Downing Street is an "internal government document", but said it would not comment on its contents.
The document refers to a "con doc", which is civil service slang for "consultation document", and claims that such a document will say that the government plans to "open new grammars, albeit that they would have to follow various conditions".
The release of the picture on Twitter has prompted calls for an urgent statement to Parliament about the government's plans, and speculation about how ministers might go about lifting the ban on new selective schools imposed by Tony Blair's government in the 1990s.
I've lost count of the times I have told people to get folders in No10, this seen this morning as Cabinet underway pic.twitter.com/YK3CESjBrg

— PoliticalPics (@PoliticalPics) September 6, 2016
The memo explains that education secretary Justine Greening wants new grammars to be presented "as an option" which is "only to be pursued once we have worked with existing grammars to show how they can be expanded and reformed".
It then goes on to say that the government wants to "avoid disadvantaging those who don't get in", which is a key criticism of existing selective schools.
In the document, Slater says he "simply" doesn't know "what the prime minister thinks of this" and speculates about perceived difficulties in getting the House of Lords to quash the ban on new grammar schools.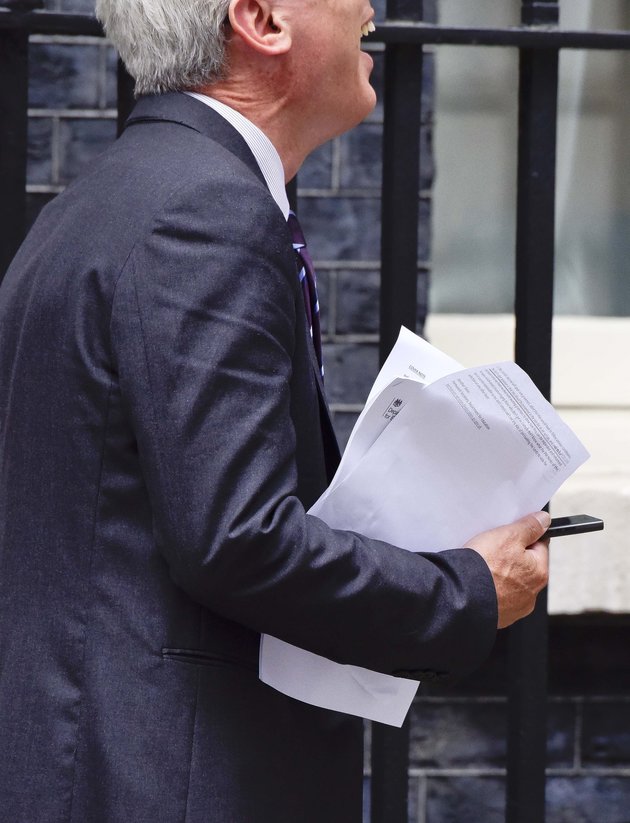 A former DfE insider told Schools Week that the style echoed other documents written by Slater, specifically the use of the word "simply".
Lucy Powell, the Labour MP and former shadow education secretary, said: "The new prime minister or the new education secretary should urgently make a statement to Parliament about such a huge change in education policy.
"Theresa May says she wants her government to promote social mobility but even a cursory look at the evidence on today's grammar schools would show her that far from promoting social mobility they entrench advantage by being almost entirely the preserve of the privately-tutored."
A government spokesperson said: "We are looking at a range of options to allow more children to access a school that lets them rise as far as their talents will take them.
"Policies on education will be set out in due course and it would be inappropriate to comment further on internal government documents."
Main image courtesy of Steve Back (@politicalpics)