The government has been urged to show it has the "teeth" to deal with people implicated in major academy finance scandals.
Several instances of financial "impropriety" at the Lilac Sky Schools Academy Trust (LSSAT) have been reported to the Education Funding Agency (EFA), though the government is yet to publish an investigation into financial management at the trust.
Calls are now growing for the EFA to show it has powers to crack down on academy chiefs that break the rules, led by Mary Bousted (pictured), general secretary of the Association of Teachers and Lecturers,
"The key issue here is 'where are their teeth'," she told Schools Week.
She added that she hopes that the delayed publication of damning accounts for LSSAT will spark the government into action to restore confidence.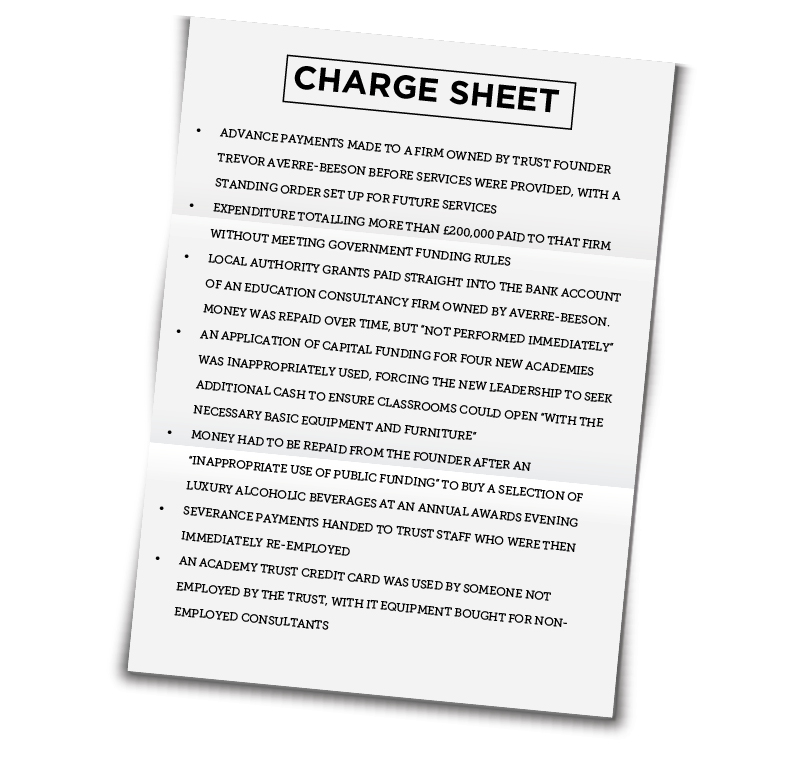 "Is the EFA really holding these trusts to account for their use of public money – or trying to paper over the cracks?" she asked.
"Trusts should not make profits out of state schools. They need to be accountable for their use of public funding."
The DfE said only that its review into LSSAT is still ongoing – but it's unclear what action could now be taken.
Previous EFA investigations into academy trusts have resulted in recommendations to improve financial mismanagement. However, LSSAT has already had its nine schools rebrokered, and is due to dissolve.
Several senior educators have called for sanctions against the senior trust members alleged to be responsible for the shocking financial mismanagement borne out in the report.
However Schools Week has been told that senior trust employees such as chief executives don't fall under the misconduct remit of the NCTL, the regulator which can ban teachers for life.
Misconduct rules only apply to those within "teaching", which is understood as planning, preparing and delivering lessons, and assessing and reporting on pupils.
The secretary of state does however have powers to ban people from holding any management position in schools, including as a governor, under section 128 of the Education and Skills Act 2008.
It is believed only one order has ever been issued: Tahir Alam was banned in September 2015 for his alleged involvement in the Trojan Horse affair.
Then secretary of state Nicky Morgan said Alam was unsuitable to manage schools because of his conduct "aimed at undermining fundamental British values".
The four trusts that took over the LSSAT schools are now picking up the pieces. A spokesperson for the Stour Academy Trust, which took on two schools, said the previous financial mismanagement "significantly impacted" the ability of the schools to raise standards.
That included a lack of investment in professional development for staff, and a lack of investment in curriculum resources, a spokesperson added.