The government should "urgently consider" prioritising teachers for access to available petrol and diesel in order to avoid further disruption to education during the fuel crisis , a teachers' union has warned.
Patrick Roach, general secretary of the NASUWT teaching union, warned today that "despite government assurances to the contrary" ongoing fuel shortages are "expected to cause serious difficulties for the provision of education".
He explained public transport is not an option for many teachers working at schools in areas that are not easily accessible apart from use of private vehicles.
"Following many months of disruption, it is now of the utmost priority that the government takes steps to ensure that schools and colleges remain open and that teachers and education support staff are able to get to work," he said.
"Without such intervention, many teachers will struggle to get to their places of work on time, adding to the daily uncertainty and disruption faced by children and young people."
'No widespread disruption to education'
While the government and oil companies have told the public there is no fuel shortage, waves of panic buying across the country have left a number of petrol forecourts empty or rationing available supplies.
Oil companies have stated pressures on supply are being caused by temporary spikes in customer demand rather than a national shortage.
The DfE said there has been no widespread disruption of education as a result of issues accessing fuel supplies.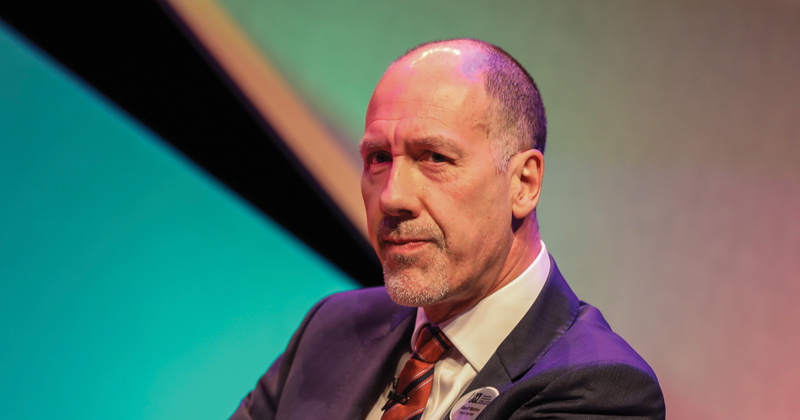 A government spokesperson added: "We are aware that some petrol stations have had to temporarily close in response to localised spikes in demand but this is not in response to a national shortage, as there is plenty of fuel at refineries and terminals."
Online learning 'a last resort'
Geoff Barton, general secretary of the Association of School and College Leaders (ASCL), said fuel shortages were the "last thing" school needed amid ongoing Covid pressures.
"There is the option for remote education, which schools and colleges have shown themselves to be very adept at providing through the pandemic, but this is very much a last resort and they will be hoping it doesn't come to that."
Elsewhere Paul Whiteman, general secretary if school leaders' union NAHT said "so far" it has not heard of major problems.
"We know that, once again, schools will do everything in their power to minimise any disruption this could cause as the week goes on."
Last week, Lingfield College in Surrey warned parents it could temporarily move to online learning due to fuel shortages.
Headteacher Richard Bool said staff and pupils' journey to school may be "compromised" and issue may also disrupt food deliveries.