Schools may see a "larger number" of children forced to self-isolate during the first weeks of reopening while new Covid testing regimes bed in, the government's deputy chief medical officer has said.
Dr Jenny Harries told the Downing Street briefing this afternoon she expected to see an impact on transmission rates as pupils return to school, but that the testing programme was likely to "diminish the number of community transmission cases which could come into schools".
Primary schools were expected to reopen to all pupils today, with secondaries allowed to stagger the return of pupils over the first week to facilitate three initial tests on site before their pupils switch to twice-weekly testing at home.
Government scientific advisers have warned that reopening all schools risks an increase in Covid transmission rates of up to 50 per cent. Education secretary Gavin Williamson was forced to admit last week this would mean groups of pupils and staff having to self-isolate as they did during the autumn term.
Harries 'very optimistic' about Covid testing
Asked today whether she anticipated schools would have to close again if transmission rates increased, Harries said: "The short answer is hopefully not because children's education is so critical which is why it's schools that have opened first."
She said the country could be "very optimistic" going forward because of its vaccination programme, and said testing in schools "should mean that the likelihood of a case going into the school and the numbers of children having to come out of education to isolate should be very significantly reduced".
However, she warned that there "may be a very short period at the start of this programme where everybody gets used to it and a larger number of children come out of school and then it will settle down".
"So I think it's really important that when observing this, people think through the next three to four weeks, not the first one to two."
Harries also said that although transmission was expected to increase, the government was not able to "disentangle the social interaction element of that rise in R, so it's just as likely it's people meeting at school gates or the different numbers of social interactions as much as it is in schools".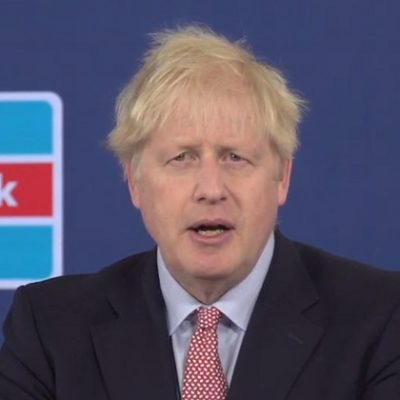 Covid testing will 'diminish' cases coming into schools
"I think the critical point is there are new interventions, so the testing for schools is in place starting from now and gradually for some senior pupils going forward.
"What that's likely to do is diminish the number of community transmission cases which could come into schools, so schools will be inherently safer places, but equally it will reach back into families. So I suspect we may see a rise at the start with luck as we go forward and people get used to using that testing, whole families will be protected as well."
Harries was also quizzed about reports that some families are refusing to allow their secondary-age pupils to be tested, and whether those who don't consent to testing should be kept separate from others.
She accepted that home testing was an "unusual ask" for families, and that children "will never be forced to have a test".
"But I think the important thing is for parents to ask if they're concerned about it."