The government is seeking the backing of its own party members and supporters for a 'campaign' in favour of new grammar schools, just over a week after an official consultation on the plans closed.
Justine Greening, the education secretary, has written to Conservative Party members and other backers asking them to "show their support" for her vision "to build an education system that works for everyone".
Her email follows a consultation on government plans to lift the ban on new grammar schools and spend £50 million a year expanding selective schools across England closing last week.
Many of the high-profile organisations that responded to the consultation have opposed the proposals, which have little backing among education professionals despite polling data showing parents would choose to send their children to selective schools over other local alternatives.
Lucy Powell, the former shadow education secretary, called the campaign a "desperate attempt to garner support for a policy which is floundering".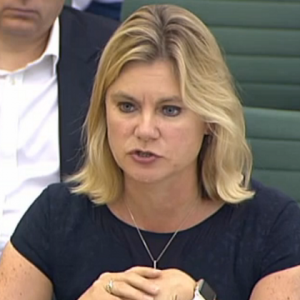 The issue of whether new grammar schools should open has also divided the Conservative Party itself.
Some high profile back-benchers, including the former education secretary Nicky Morgan, have already joined opposition MPs in vocally opposing the plans, and the government is said to be worried about getting any future legislation on selection through the House of Lords.
In her email, Greening said grammar schools were "popular with parents", and provided "stretching education for the most academically able, regardless of their background".
The government has previously cited polling released by YouGov earlier this year that found two-thirds of people would send their child to a grammar school.
However, several studies have found that disadvantaged pupils and those considered to be 'just about managing' – a phrase coined by the prime minister – are under-represented in grammar schools.
"We know that grammar schools can help close the attainment gap between disadvantaged children and their better off classmates," Greening said. "But since 1998 there has been a ban on opening new, selective state schools.
"This makes it harder to get the good new school places we need, and harder for children whose parents cannot afford to move house or go private to benefit from the most stretching academic education."
Powell, who has been working with Tory back-bench rebels to scupper the government's plans, said the email contained "questionable evidence on the impact of grammar schools on social mobility" and said Greening should be "following the evidence of what works and tackling the real problems in the schools system".
Repeating a pledge made by Theresa May at the Conservative party conference earlier this year to lift the ban on new grammar schools, Greening said in her email that they would be allowed to open "where parents want them" and under strict conditions around improving access.
The government recently dismissed as "highly speculative" a piece of research by the Education Policy Institute which found that just six areas of the country would meet ministers' own criteria for new grammar schools.
The research found Solihull, Essex, North Yorkshire, Dorset, Northamptonshire and North Somerset were the only areas that met the government's 'expansion principles', which include parent demand, need for places and evidence new selective schools won't have a negative effect on non-selective schools.
Greening's email pointed supporters to a website where they are asked to provide their name, email address and postcode in order to join the Tories' "campaign for more good schools".