As the lack of teachers shows no sign of ending, increasing numbers of bespoke salaried routes are opening up. Schools Week examines the researchers in schools initiative and the benefit it can bring to schools
Academics are being paid up to £32,000 a year to train as teachers under a new scheme aimed at boosting subject specialism in the classroom.
Last summer, 80 people with PhDs were selected from more than 600 applicants to join the researchers in schools (RIS) programme, almost four times the 21 who took part in 2014. And the charity's bosses say they expect interest and participation in the scheme to continue to grow.
Schools Week visited a training day held by the programme and caught up with participants to see how it really worked.
Rachel Lawrence, head of department at Lampton School, said the participants' experience teaching undergraduates made them good at lesson planning. They are also usually highly tenacious and disciplined people, she said.
"It brought very high quality subject specialists in schools," she added. "This opened up possibilities for them to lead and inspire other teachers and students that they teach. A further pull was that teachers with full timetables often do not have time to create new research; however the RIS programme gives teachers time to engage in research."
Under the programme, PhD students are found School Direct training places and are then allocated to placement schools for two years while they work towards qualified teacher status (QTS) and the requirements of their newly-qualified teacher (NQT) year. As part of the scheme, they get a free day each week to continue with their research.
In the first year, which is delivered by a teaching school, participants achieve QTS through training, lesson observation and classroom teaching. They also take part in bespoke training delivered by the RIS team. They are also awarded honorary research associate status at a university.
In the second year, participants meet the requirements of their NQT year through a "reduced teaching timetable", with one day a week without lessons, which continues to provide time for research activities. As part of this, there is an expectation that participants begin to seek out opportunities to have an impact "beyond their own school".
The scheme has a heavy emphasis on maths and physics, with the majority of participants coming from those backgrounds. The incentive for experts in those fields is obvious – a government uplift raises the first year salary from the basic level of £16,298 to £29,000, while in the second year, physics and maths PhDs can earn £32,244, compared to the rate for other subjects, which is £24,002.
Those from a maths and physics background are also auto-enrolled in the government's maths and physics chairs programme, which can see their earning potential rise to £40,000.
These higher salaries exceed what many classroom practitioners will earn even after several years of experience. Outside of London the maximum pay scale for an ordinary classroom teacher is just over £32,000. In London that only stretches to just shy of £38,000.
But the founders of the programme defend the salaries as an important way of attracting people into the sector who may have been tempted to go elsewhere.
RIS is run by The Brilliant Club, which was set up by former Teach First participants Jonathan Sobczyk and Simon Coyle, now chief executive and chief operating officer respectively.
Mr Coyle said he accepted a salaried route was only one way of recruiting great teachers, but it enabled RIS to attract high-quality academics who may be considering lucrative careers in industry or full-time roles in academia.
He added: "Although there will always be competition from other sectors for high-calibre PhD graduates, being able to offer a competitive salary allows us to convince applicants that training to become an excellent classroom teacher is a secure option."
According to Coyle, schools don't just benefit from the teaching experience of RIS participants, but from their high-level subject knowledge as well.
"Trainees have run after-school clubs, supported with subject-specific CPD [continued professional development] and helped pupils get involved with real-life research," he said.
The programme's focus on recruiting trainees in maths and physics is also helping schools fill gaps in subject shortage areas, he said, with plans to continue expanding the programme in future.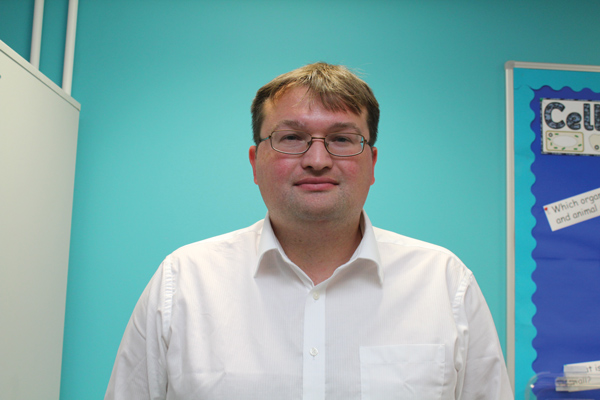 Case Studies
Dr Gareth Williams
Dr Gareth Williams is a maths teacher at Robert Napier School, Kent, who joined RIS after working as a postdoctoral research assistant at Queen Mary University, where he completed his astronomy PhD in 2009.
He joined the scheme because it allowed him to combine teacher training with continued research.
"It has been hard work learning the skills required as a teacher and doing research, but this hard work is more than repaid when I see how inspired the students can be. I have used a number of images from my work at the imaging science subsystem instrument on the Cassini spacecraft, including one in which we serendipitously discovered a new moon that has been dubbed Peggy, to develop the students' understanding of the relevance of mathematics to interesting areas of science, such as astronomy."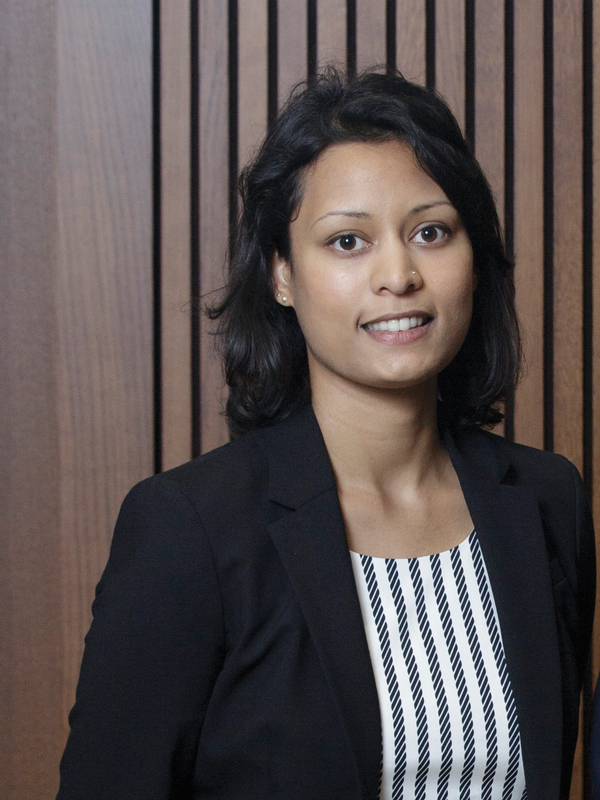 Dr Sarah Jhumka
Dr Sarah Jhumka, a physics teacher at Chiswick School in west London, said other routes did not necessarily call for high-level subject specialisation, and that the RIS scheme had ensured her PhD was not redundant.
"From my experience at school, the interaction I had with my physics teacher was crucial in developing my own passion for the subject, and my desire to read physics at university. I wanted to inspire other young people to develop their knowledge and interest in physics.
"I am now teaching science at key stages 3 and 4, and physics at key stage 5. I am also a sixth form tutor. My responsibilities at school have already drawn on my experience at university. Using my experience from being involved in the admission process in my faculty I have been able to advise students applying to university or work and summer placements."