GCSE results 2016: Subject and overall analysis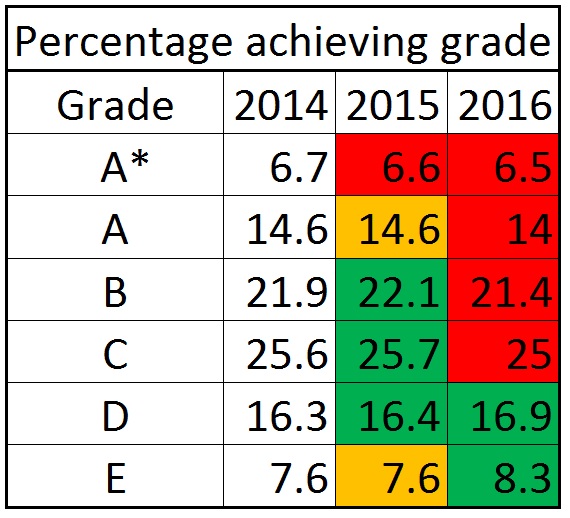 Nationally, the proportion of pupils achieving grades between A*-C in their GCSEs has decreased by 2.1 percentage points.
This has been attributed to the increase in the number of 17-year-olds who were forced to re-sit their GCSEs in English and/or maths if they failed to achieve at least a grade C last year.
But there has also been some wide variation in outcomes in different subjects. Science, for example, has seen its results drop dramatically.
Below are links to each subject, with a breakdown of each grade this year, as compared to 2015 and 2014.
– Biology
– Drama
– English
– French
– German
– History
– ICT
– Maths
– Music
– Physics
– Science
– Spanish