Converting all remaining council-maintained schools into academies could cost the taxpayer £320 million, the Local Government Association has warned.
The organisation, which represents councils across England, has used data on the costs of previous conversions from 77 local authorities to calculate what it claims will be the true scale of the financial burden of implementing a fully-academised system.
It comes amid rumours of a change of direction for the government, which has already u-turned on plans to force all schools to make the change by 2022. Schools Week understands senior civil servants have now been told to stop using phrases like "all-academy system" in their communications.
The LGA's research found that turning all remaining council-maintained schools into converter academies would cost about £120 million, but taxpayers would face a bill of £320 million if they all became sponsored academies.
Councils can often incur significant costs when their schools are transferred to academy sponsors because they are liable to pay off any deficit the school may have before conversion. The survey also takes into consideration other internal costs, such as legal fees, staff time and land fees.
Councils would also lose an additional £80 million annually in business rates income because academies get an 80 per cent relief on the levy, the LGA has said.
Richard Watts (pictured), the leader of Islington Council and chair of the LGA's children and young people board, said the money which councils could lose would be better-spent on "recruiting, training and keeping excellent teachers, and making sure children are safe and have the equipment and support they need, in buildings that are fit for purpose".
He added: "These schools should not be forced down the academy route unless they make that decision themselves. Councils should be seen as education improvement partners. We want to work with government to ensure every child gets the very best from their years at school."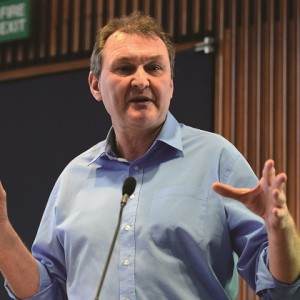 The issue of the cost of academisation has already sparked several councils to introduce a levy on schools which convert. Staffordshire County Council introduced a £6,000 charge in April in a move similar to one made by Swindon, Norfolk and Portsmouth.
Councils also do not benefit from financial support available from government, which admitted earlier this year that of £600 million allocated to aid with conversion, £300 million would go to schools which were converting and their sponsors, while £300 million would be used to strengthen existing multi-academy trusts.
Kevin Courtney, the general secretary of the National Union of Teachers, said the LGA's findings should be a "wake-up call" for those who "advocate structural school reform for the sake of it".
"While schools across the country are laying off teachers and support staff and cutting back on essential resources and services, no responsible government should be actively pursuing a policy that has such a high cost and no proven worth."
The government has said it remains committed to implementing the white paper, but apparent changes in rhetoric have sparked fresh speculation about the future of the academies policy.
Justine Greening told the education committee last week there was an expectation schools would make the change on their own without needing to be forced, and Schools Week understands that DfE staff, including regional schools commissioners, have been asked to change the way they talk about the future of the policy.
A source said they had been told "very clearly" by a senior civil servant that they had been told "not to talk about an all academy system".
"The belief is that in time most, if not all, schools will become academies but that there is no longer the imperative or policy requirement to achieve this as quickly as before," the source said.
"They believe that with most secondaries already academies that the primaries will follow in time (no mention of special schools as usual). They still see academies as the only effective long-term school improvement model but they want future multi academy trusts to be about quality rather than just getting as many schools as possible to become academies."
A Department for Education spokesperson refused to comment on the speculation, but said the government was "considering options" for helping councils with conversion costs.
She said: "We have the funding to ensure more schools can take advantage of the opportunities presented by becoming an academy, with over £600m available in this Parliament to support schools to convert and build capacity in the system.
"We recognise local authorities and church dioceses will also face costs and funding will also be provided to them. We are considering options for this and will make further information available in due course."