When headteacher Jonny Mitchell heard a pupil who had been awarded a centre assessed grade (CAG) of 1 had been upgraded under Ofqual's algorithm to an 8, he burst out laughing.
"I thought it was a typo," the Co-Op Academy Leeds head told Schools Week.
But further investigation into the results for his GCSE biology cohort showed two pupils with CAGs of 2 had also been upgraded to a 7.
"It's deeply concerning that these did not go through an accuracy check at the highest level – it concerns me the algorithm has not been tested on real people."
Has a headteacher ever said 'you're going to make it difficult for me if you don't move these grades down'?
He's just one of a score of school leaders who have revealed some of the head-scratching grade boosts for their pupils.
While the government u-turned to award pupils their centre-assessed grades this year, they decided that where the calculated grade was higher – that would still stand.
"I don't understand why they allowed [that] – it's thrown up an awful lot of headaches and moral dilemmas for teachers," Mitchell added.
"Has a headteacher ever been to an exam board and said, 'you're going to make it difficult for me if you don't move these grades down'? It puts me in a bizarre position."
He's now queried the grades.
Mitchell isn't alone – other heads have too queried why pupils they entered into a foundation tier – where the highest grade they could achieve is a 5 – were given results above this.
One, who has also made an initial query on some results, said: "We had some students who teachers were clear would achieve a grade 1 or 2 upgraded to 5s and 6s due to historic cohorts.
"This is in many ways as frustrating as potential downgrades would have been as it equally undermines the credibility of genuine grade 5s."
Mitchell (pictured) said he believes his case is because the school normally entered high achievers into the single sciences, but this year had few. However, they did enter lower attaining pupils who "wouldn't have coped with double science" into biology "in the hope they would get a 1 or a 2".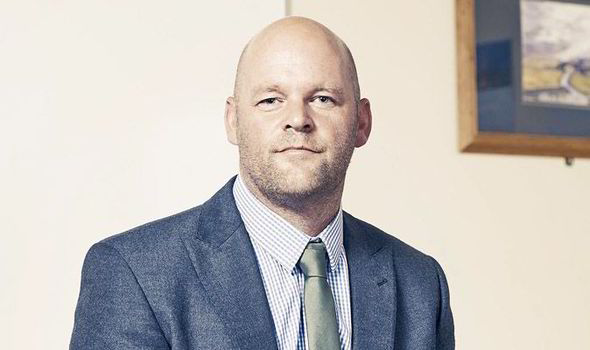 Documents published by Ofqual show that data for tiered GCSE subjects – which as well as the sciences include maths, statistics and modern foreign languages – was "combined and treated, for the purposes of standardisation, as a single subject".
Despite the biology cohort at Co-Op Academy Leeds being vastly different this year – Ofqual's algorithm still awarded grades based on what it would have expected from the school's previous years, which included, as Mitchell said, the "whole gamut of grades".
Exam boards were even told that they "must award grades outside of the typical grades available for that tier where application of the standardisation process dictates that to be the case".
A spokesperson for the regulator admitted this meant some pupils had received grades they would not normally get having sat the exam.
But they added: "In the unprecedented circumstances this summer, it is right that we do not seek to disadvantage students who were not able to sit an exam."
In an official direction issued to the independent exams regulator earlier this year, education secretary Gavin Williamson said Ofqual should "ensure, as far as is possible, that qualification standards are maintained and the distribution of grades follows a similar profile to that in previous years".
This is as frustrating as potential downgrades would have been as it equally undermines the credibility of genuine grade 5s
But because of the chaotic, last-minute U-turn to award CAGs – yet still allow higher calculated grades to stand – the government has actually presided over a system that delivered more grade inflation than if it just went with CAGs in the first place.
Overall, the number of GCSE grade 7s and above rose by 30 per cent this year. At A-level, the proportion of top grades almost doubled.
Reverting back to CAGs has also led to concerns that pupils at schools that may have been more generous in their grades will now benefit, with those at schools deemed more rigorous in their own moderation of CAGs missing out.
Gwyn ap Harri, chief executive of the XP School Trust, said: "If someone else looked at our grades they could say 'look how much higher their grades are' – that's not our fault, that's the algorithm."
One in five GCSE grades across the trust's two secondary free schools were upgraded – the majority of which by just one grade.
However in English, where 60 per cent of final grades were higher than the CAG, one student saw her result bumped up three grades from a 5 to an 8. This resulted in a higher grade than she achieved in Polish, her native language.
"Some may say we've been too harsh," ap Harri added. "But we know what's right and we know our kids best – it showed us that we held total integrity."
Geoff Barton (pictured), general secretary of ASCL, said that there will "inevitably be variability" in how grades were awarded, but they were done in "good faith and in extremely difficult circumstances".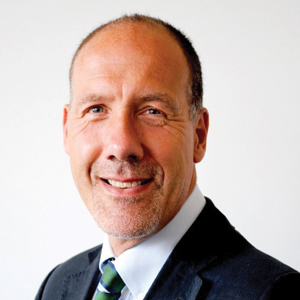 "That is clearly an unsatisfactory situation, but this is the mess with which schools, colleges, and their students, have been left by the failure of the standardisation model," he added.
It also leaves colleges and sixth forms in a difficult position.
Liz Bromley, chief executive of the colleges group NCG, said admission teams are now left trying to make "entry criteria fair, reasonable and legally robust" after the "unanticipated rise in the number of students expecting entry to Year 12".
She added: "For those who are admitted, enrolling them onto the right A levels, particularly for STEM subjects, is critical.
It is right that we do not seek to disadvantage students who were not able to sit an exam
"Unexpected admissions achieved through inflated grades will be pyrrhic victories; being given a choice of which grade (teachers or Ofqual) to accept damages not only the credibility of the assessment boards but also the sense of achievement in this time of non-examination."
Ofqual was unable to say how many results ended up being higher than the CAG submitted by schools. A spokesperson added: "In line with all other analyses of these year's GCSE results, we will be publishing further insight in the weeks ahead."