A free school rated inadequate and is subject to a forced takeover after intervention from the local regional schools commissioner.
Grindon Hall Christian School (GHCS), in Sunderland, has been told by the Department for Education (DfE) that Cheshire-based multi-academy trust Bright Tribe is its preferred sponsor for a takeover.
The school, which claims that DfE officials have "exerted pressure" on it to accept the takeover within two weeks, has written to schools minister Lord Nash (pictured below) raising concerns about the choice of sponsor. It claims there is a "threat of drastic action" if they do not "comply".
A source close to the free schools programme told Schools Week: "This is new territory for free schools. As we are coming into the two/three-year mark of open free schools, if there are problems they will now start to emerge.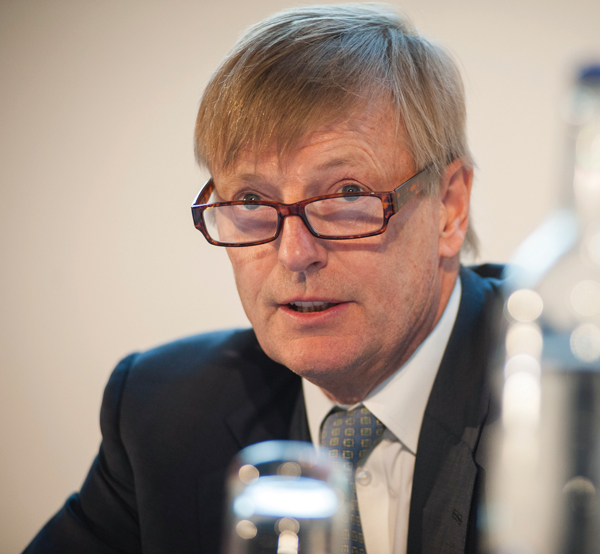 "This is a well-trodden path within academies . . . the difference is these free schools are usually set up by very independently minded groups.
"Takeovers such as this need to be done by consent, and this does not sound like that is happening here."
Three free schools rated inadequate have closed, including Durham Free School (DFS), which shut at Easter. Its 90 pupils were sent to other schools in the city for the remainder of the school year.
Hartsbrook primary in Tottenham, north London, changed sponsors last September after E-Act, its original sponsor, was told it must relinquish control of a number of schools. The Hawthorne's School in Merseyside also changed sponsors – however, this was a decision made by governors without DfE pressure.
Five more free schools have been rated inadequate, including IES Breckland, a secondary school in Suffolk inspected in March last year. It is the country's only free school managed on a day-to-day basis by a "for-profit" company, and has had no government intervention.
GHCS was put into special measures in November. Inspectors said the curriculum was not adequately preparing pupils for life in modern Britain, although it has since been told it is making "reasonable progress".
Lord Nash has previously stated a preference for schools within an academy chains to be within a 30-minute drive of each other.
The school is concerned that Bright Tribe is located an almost three-hour journey away and that it does not have local knowledge. But in a statement the trust said it had "regional hubs" to provide support in the areas in which it operates.
The chief executive of the National Governors Association (NGA), Emma Knights, said her association agreed with Lord Nash that groups of schools worked best when the schools were within "half a lunchtime or period's travel of each other". Further than that, she said, "and you begin to lose the very things which will improve the education of those pupils".
GHCS principal Chris Gray said: "We are very content to go along with the DfE's plan for Grindon Hall to have a sponsor. However, we have to be sure the sponsor is a good fit."
A DfE spokesperson said: "The regional schools commissioner is seriously concerned about the school and has been exploring options for future sponsorship, including Bright Tribe, to provide the strong skills in financial management and governance required to bring about swift improvements."
The decision has raised questions about treatment of other free schools. Jenny Denning, whose daughter was a year 8 pupil at DFS, said: "It would have been much fairer had they given our governors the option of a new sponsor, rather than closing the school in the middle of the year."