Schools have been scammed out of thousands of pounds after their phone systems were hacked and calls diverted to pricey premium-rate numbers.
Schools Week can reveal that schools in at least two different regions of England called in police to investigate up to five-figure phone bills last year.
The scam was among scores of frauds reported at schools across the country in the past three years and uncovered in police figures obtained under Freedom of Information (FOI) laws. They show, for instance, that a Hertfordshire school lost £265,000 after transferring payments for building work to the wrong account.
Meanwhile, Merseyside police investigated six potential frauds at schools totalling £202,000 and schools in Suffolk have lost £107,000 in the past three years.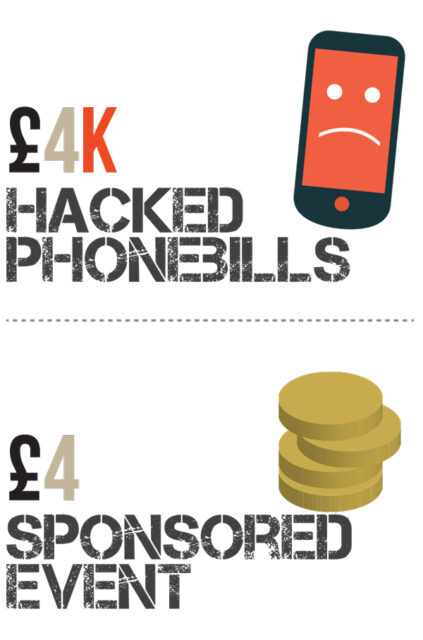 At the other end of the scale, police were called into a Cumbria school in 2012 over an allegation that a pupil failed to hand over just £4 raised at a sponsored event.
Police investigated but no formal action was taken.
The figures only provide a small snapshot of the national picture, as many police forces say they do not hold records of the figures.
However an Audit Commission report released last year found fraud in maintained schools cost a staggering £2.3 million.
Marianne Pope, a researcher at The Key, which provides management support to schools, says one of the most important ways to prevent fraud is to make sure all staff are aware of their responsibilities.
"School business managers should always check invoices, receipts and accounts records for irregularities, and those responsible for recruitment should make sure appropriate pre-employment checks are carried out on prospective staff.
"Furthermore, it's vital that schools have clear reporting processes for staff to follow if they notice anything unusual."
Essex police logs show officers investigated three reports of school phone scams in 2014-15, involving calls diverted to a premium rate number.
One school was left with a bill of £1,000; another totalled £900. No offender was found for any of the offences.
A North Yorkshire school lost £4,020 after its phone lines were hacked. Police investigated but no further action was taken.
The National Fraud Intelligence Bureau says hackers target private branch exchanges (systems that allow improved communication) and use them to make a high volume of calls to pricey numbers.
Small to medium-sized businesses, including medical and dental practices, have been targeted by fraudsters taking advantaged of flaws in security systems.
The bureau's advice is for schools to change any default pin/password settings on voicemails, ask telecom providers to restrict calls to premium numbers, and cap outbound calls at certain times.
The Hertfordshire school lost its £265,000 after paying three instalments of a large contract for new buildings into the wrong bank account.
The FOI response read: "Payments were arranged via Bacs transfers. The Bacs account details for the building company had been changed by persons unknown and without authority."
The offender has never been found.
A school in Suffolk also lost £55,000 after receiving an email purporting to be from a building company working on repairs asking for outstanding invoices to be paid into a new bank account. The account turned out to be fraudulent.
The Audit Commission report, Protecting the Public Purse, found 206 cases of fraud across maintained schools in 2013-14 worth £2.3 million overall. More than half the cases involved staff.
The report called on the government to extend to academies and free schools the requirement to report information on detected cases of fraud.
In June 2013 the government wrote to academy accounting officers to recommend actions to reduce the risk of fraud, including ensuring financial controls were regularly assessed, anti-fraud training events were held and significant business transactions scrutinised.
The department has also released guidance documents including fraud indicators and sample anti-fraud policies.
To report an incident call Action Fraud on 0300 123 2040