Former regional schools commissioner Rebecca Boomer-Clark has been appointed to lead the Academies Enterprise Trust, one of England's largest academy chains.
Boomer-Clark, currently national director of secondary education at Ark Schools, will take over at AET after the summer half term break. Current CEO Julian Drinkall is leaving to head up the international Aga Khan Schools group.
Ark has announced that Venessa Willms, its current director of primary, will become its director of education, with current regional director Jerry Collins appointed director of secondary education.
Boomer-Clark has been at Ark since 2017, when she stood down as an RSC after just over a year in the post. She had replaced Sir David Carter as the south west's commissioner after he became the national schools commissioner.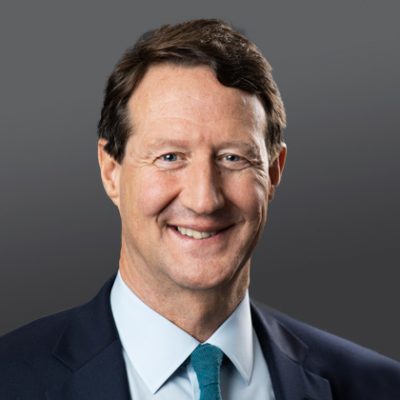 Her appointment follows a period of upheaval at the 58-school AET, which was banned from expanding in 2013 after it was deemed to have grown too quickly and was not adequately running its schools.
But earlier this year the trust pointed to a record of school improvement. Only 29 per cent of its academies were rated 'good' or 'outstanding' when they joined. Now, 72 per cent are rated 'good' or better.
The trust's finances have also stabilised in recent years, allowing an investment of over £2 million to provide 14,500 laptops and wifi access to all of its disadvantaged pupils.
But last year the trust received a minded to terminate letter a primary school. In 2018 the trust agreed to give up two of its schools after 'inadequate' Ofsted ratings.
Chair welcomes 'extremely strong' appointment
AET chair David Hall said Boomer-Clark had an "extremely strong and impressive pedigree, having worked both in government and in senior roles in some of the best academy trusts in the country".
Boomer-Clark, who is also chair of the board of trustees of the Ambition Institute, said she was "extremely excited" to join AET, which she said had "come a very long way over the last four years".
Her appointment follows a trend seen in recent years in which a number of RSCs have taken up high-profile academy leadership roles, prompting concerns about a "revolving door" between the commissioners and the sector they hold to account.
But former DfE permanent secretary Jonathan Slater defended the moves in 2017, saying it was "probably a natural consequence of people wanting to come into the role, make a contribution to the wider system and then use that experience to continue improving the life chances of children".