A free school chaired by a former prime minister's adviser broke academy rules over appointing associates of its principal and spending £1,600 on a drone for marketing pictures despite "weak" finances.
A damning investigation report also found the East London Science School Trust broke finance rules by handing out undocumented pay rises to senior staff.
People with connections to the school's principal – David Perks –were "improperly" appointed into leadership roles and payments to a debating firm, run by Baroness Fox of Buckley, were also questioned.
The Education and Skills Funding Agency investigation found a "lack of oversight and challenge" by the trust's board regarding the "level of control exercised" by Perks, who is also a member, trustee and accounting officer. He and his partner also made up two of the trust's three trustees in 2016-17.
The trust, which runs the East London Science School, is chaired by Adam Atashzai (pictured), an adviser to David Cameron in Downing Street from 2012 to 2016. Chancellor Rishi Sunak is a former trustee.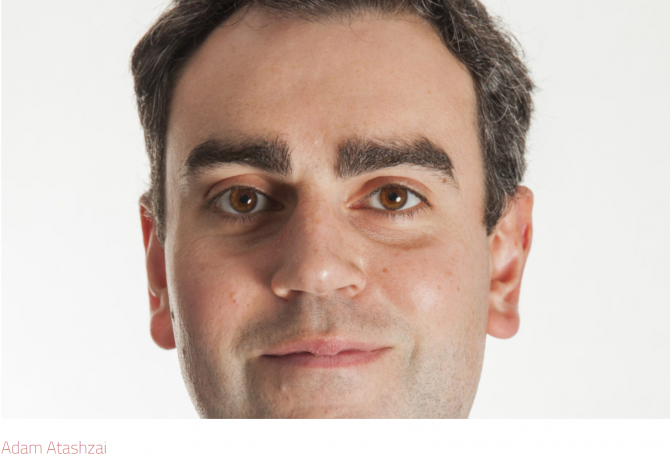 A spokesperson for the trust's governing board said it is "committed to addressing the issues". Perks "acknowledged that mistakes have been made".
The government visited the trust's school in January and March after allegations of financial mismanagement from a whistleblower in October last year.
'Improper recruitment' of principal's pals
The probe found "inadequate evidence" to support performance management and pay increases for senior staff totalling £31,135.
Breaches over "improper recruitment… especially where appointees had a prior connection to the principal" were also discovered, with expenditure of £156,747 deemed "contentious".
In one case, a staff member – who knew the principal – was appointed to a chemistry specialist A-level role despite having a 2:2 degree and the job advert stating a first-class degree was "essential".
Despite no recent teaching experience, they were also then made head of science and curriculum lead.
Furthermore, Perks was also found to have altered a document submitted as part of the investigation in relation to an appointment of a careers lead in 2016.
The careers lead, who was linked to an external debate group that Perks was involved with, was placed on the leadership pay scale when appointed – despite the post "not occupying a leadership position". Perks claimed the staff member was put on the leadership pay scale "erroneously".
But minutes from a finance meeting in December last year detail the staff member's salary, and the investigation queried "how the incorrect payment of his salary and associated leadership status could persist since 2016". The additional leadership salary uplift was a "misuse of funds".
Submission of "intentionally altered documentation" to a government investigation "constitutes a serious breach" of responsibilities under the academy rules, the report stated.
£1.5k for a drone, and £500 for principal's old camera
In June last year, the school purchased a photography drone for £1,630.72 to produce "marketing photographs" for a prospectus. The finance chair said the board had no knowledge of the purchase. The report stated: "Considering the school's weak financial situation, the evidence of approval, budgeting and demonstrating the components of value for money, was insufficient."
As of August last year, the trust had a £40,693 in-year deficit.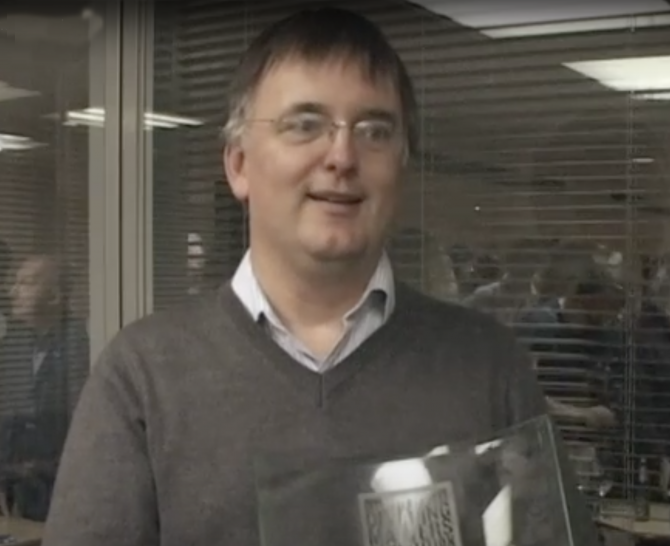 In March 2019, Perks  (pictured) authorised the payment of £500 to vice principal Paul Cornish for the purchase of his second-hand digital camera with limited documentation of the purchase, and despite the school already having 11 digital cameras.
The principal also keeps the school debit card with him at all times – including when off site and at home, meaning trust staff had to make "high value purchases on personal credit cards".
£14k payment to Brexiteer's debating charity questioned
The investigation found the trust has "a number of connections" with the Battle of Ideas charity. But investigators could find no evidence to show how potential conflicts of interests over a £14,400 payment to a company linked to the charity – the Academy of Ideas – were managed, or whether it was a related party transaction. The cash was paid in advance of event in November last year.
Baroness Fox of Buckley (formerly Claire Fox) set up the Academy of Ideas, which convenes the annual Battle of Ideas debating festival. Perks is on the Battle of Ideas committee, where he has acted as chair, a speaker and author since it was set up.
Alastair Donald, co-convenor of the Battle of Ideas festival, told Schools Week the payment was for sponsorship of events, which included the school's logo on promotion materials, tickets and a promotional stall.
The trust has been told to take "urgent action" to resolve the issues. A separate financial notice to improve states it should consider joining a strong multi-academy trust. If not, it must improve its governance in line with the latest model funding agreement.
'Mistakes have been made'
A spokesperson for the trust's governing body said they are working through an action plan to lift the conditions, and have already strengthened the board and establish a pay committee.
Perks, a contributor to the website Spiked, added his "sole priority as found and principal has always been to deliver the best possible education for pupils of the East London Science School.
"Everything I do, with my team, is with that single focus in mind. I fully accept the findings of the ESFA report, and I acknowledge that mistakes have been made."
He added changes will ensure they have a "best in class governance framework".
The free school, which opened in 2013, has 568 pupils on roll, with a capacity for 1,000. It also must pay back £272,000 to the government over the next five years in pupil adjustment numbers.
It was one of the 23 schools visited by Ofsted as part of its early curriculum research work for its new framework.