More families have got offers for their preferred primary school in many areas across the country, despite warnings of a places "crisis".
More than half a million youngsters found out today which primary schools they will be attending.
Government figures suggest 200,000 more primary spaces are needed by 2020, and have led to concerns the country is heading towards a crisis.
But analysis of figures by Schools Week has found some areas facing hikes in pupil numbers have improved results and suggests local authorities have a grip on meeting the proposed increases.
It was reported last year that an extra 1,500 primary school places would be needed to meet demand in Leicester by 2018.
But 88 per cent of applicants got offers for their first choice, up from 87.3 per cent last year.
It was similar in Southend – also facing a surge in places – which rose from 84 per cent to 87 per cent.
Croydon Council has estimated it needs 16 permanent forms of entry for the 2015/16 year, with an additional five bulge classes. The demand for 2016/17 is 11 forms of entry and then a further five forms for 2017 and 2018.
The council outlined plans in January to create 960 new primary places by 2017/18 – costing £135.7m. The Department for Education will fund £32m of that.
Despite the huge pressure of extra places, the number of pupils being offered their first place school remained at 82 per cent.
Paul Greenhalgh, the council's executive director for people, said: "We plan all year round to provide enough school places for children in the borough, and today we've been able to offer 94% of parents one of their top three preferences and 82% their preferred primary school."
Sheffield has also managed to offer more children their first school place this year.
Figures rose from 87.8 per cent last year to 89.7 per cent this year. Jayne Ludlam, executive director of children, young people and families at Sheffield council, told the Sheffield Star: "Over the last few years we have been dealing with an unprecedented baby boom here in the city, which has placed enormous pressure on our local school places.
"However, we are aware of the issues and have been working hard with schools to address this pressure and we will continue to do so in coming years.
"The council has created more than 4,500 extra school places by expanding existing primaries. We have been dealing with an unprecedented baby boom."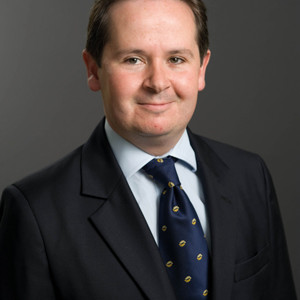 David Simmonds, chair of the Local Government Association's (LGA) children and young people board, said: "Councils have worked extremely hard to create school places and have created 300,000 in the past five years.
"We will continue to do everything possible to ensure every child gets a school place and good educational start in life."
But the LGA says another £12bn is needed to ensure there are enough places for an estimated 900,000 more pupils in schools over the next decade.
It is calling for the new government to hand back powers to local authorities so they can create the new places, warning the next education secretary faces "a tipping point" in the places crisis.
However some authorities under pressure did see a decrease. Birmingham, the largest local authority in England, gave first-choice offers to 84.7 per cent of applicants. It was slightly down on last year's 86.9 per cent.
In London, 81 per cent got their first choice.
The average first-choice offer for last year was 87.7 per cent. National figures for this year have yet to be released.
'Government failing children'
Education unions have also backed calls for more local authority control, while blaming the Government for "failing 20,000 children".
Christine Blower, general secretary at the NUT, said: "Today's news that 20,000 children are being denied a place at any of their preferred schools is one more piece of evidence that the government has failed also to match pupil demand to an adequate supply of places.
"These children were born on the Coalition's watch and have been let down by a Government that prioritised the ideological free school programme over ensuring that."
"This situation could have been avoided by allowing councils to build and run schools in areas where additional school places are needed. Instead the Government has poured money and resources into the wasteful and indulgent free schools programme."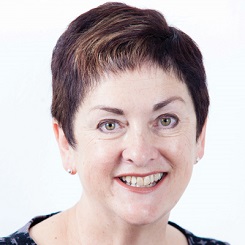 Dr Mary Bousted, general secretary of the Association of Teachers and Lecturers, followed a similar attack line.
"These children were born on the Coalition's watch and have been let down by a Government that prioritised the ideological free school programme over ensuring that."
She said the country needs a system where local authorities can build and run schools so the can fulfil their legal duty to ensure every child has a place in a safe classroom with a qualified teacher."
Russell Hobby, general secretary of the NAHT, (pictured below right) said there is  a "desperate need" for long-term planning across all sectors –  authorities, academies and centralised government.
"With the massive increase in pupil numbers and over-stretched budgets, we cannot afford inefficiency and conflict.
"Until some agency at the local or regional level has the information and the authority to prioritise school places where they are most needed, parents and children will always be unsure that the system will give them what they want."
Shadow education secretary Tristam Hunt said this morning that the school places crisis was more evidence the Tory plan was "failing working families".
A Conservative spokesperson said: "The Conservatives have created more than 400,000 school places. There are fewer children in overcrowded primary schools and most importantly, one million more children in good or outstanding schools since 2010."
Education secretary Nicky Morgan told the Telegraph yesterday the government had put £5bn into creating new school places – doubling the previous government's spend.
According to last year's figures (right) a total of 76,694 children (12.3%) did not get an offer for their first choice school.
Of those, 22,447 (3.6%) did not get an offer at any of their preferred schools.
Last year was the first time figures for primary school across England were available.
The Government figures for last year can be viewed here.