The financial management of a collapsed academy chain is being scrutinised by the government after it stepped in to block the trust contracting a consultancy firm run by its founders – who are now eyeing setting up a new free school.
Schools Week reported last week that nine schools belonging to Lilac Sky Schools Academy Trust (LSSAT) were in the process of being handed over to new sponsors.
It has now emerged the trust will be wound up later this year and is facing further scrutiny by the Education Funding Agency (EFA) into its finances and governance.
A letter sent to parents by the Woodland Academy Trust, the new sponsors of a former LSSAT school, said there was an "ongoing EFA investigation into the financial practices of LSSAT".
The letter, obtained by the Kent Independent Education Advice website, added: "It is anticipated any monies due to the school will be recovered."
A spokesperson for the EFA would not confirm if it had launched an investigation, but said: "We are in discussion with the LSSAT regarding their financial and governance processes. We cannot comment further while these discussions are ongoing."
The trust did not respond to a request for comment.
But trust's accounts for 2014-15, published this week, reveal the EFA and a regional schools commissioner had stepped in to block the trust buying in more services from consultancy firms run by its founders.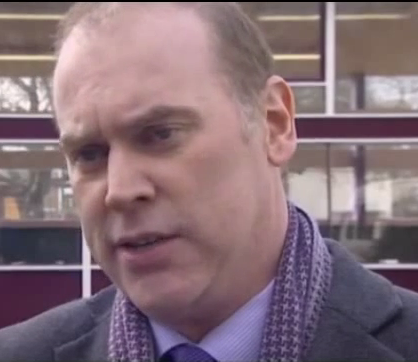 LSSAT contracted two consultancy firms runs by LSSAT's founders, Trevor Averre-Beeson (pictured right) and Jane Fielding. Schools Week reported last week that one of the firms, Lilac Sky Schools, had provided more than £800,000 of services to the trust in 2013-14 alone.
But the EFA said continuing the relationship could mean failure to comply with academy rules. The relationship was ended on April 1 last year, according to the accounts.
Averre-Beeson resigned from his role as a member the day before, then as chief executive in the following month, May.
Accounts also reveal the trust had ran up a £666,000 deficit. To claw back the cash it had upped its top slice (the amount of money it takes from its schools to provide central services) to 7 per cent. It also had a "significant" pension fund deficit of £1.3 million, accounts revealed.
The disclosure comes as government figures released yesterday showed the overall expenditure of all academies had exceeded their income by £171 million.
Schools Week reported last week how LSSAT's nine schools – four of which it only took on in September – were in the process of being handed over to new academy trusts.
It appears that all the schools have now been rebrokered and will be officially handed over to new trusts when LSSAT is wound up on December 31.
Meanwhile, Averre-Beeson is involved in a bid to open a new free school next year.
Beeson's firm, Lilac Sky Education, is partnering with the Nekdama Trust on a proposal for an all-ability Jewish secondary school in Barnet, north London, according to the school's website.

The bid is yet to be submitted to the Department for Education (DfE) for approval, but Schools Week has been told it will be submitted for wave 12, later this year, with the aim of opening in September 2017.
The free school proposal is led by Andrew Rotenberg, the chair of governors at Rosh Pinah Primary School, in Edgware, north London.
The school has contracted the services of Lilac Sky Education – renamed this month from the Lilac Sky Outstanding Education Services Limited – since 2014.
Rosh Pinah was rated as inadequate by Ofsted in January 2015, however it was rated good in a report released this month. Ofsted said Lilac Sky Schools provided important challenge and expertise to help school leaders sustain "rapid pace of improvement".
Averre-Beeson told Schools Week: "We are … advising and supporting the Rosh Pinah governors in their bid to establish a new Jewish secondary free school in Barnet."
Rotenberg added the school will employ services of an external school improvement organisation, but said this will be an open tender. He said he would expect Lilac Sky to bid, but any proposed member or trustee of the trust would have no connection with the firm.
The trust currently has two directors who had have connections with LSSAT, Jane Fielding and Vicky Averre-Beeson.
But Rotenberg told Schools Week: "The Nekadma Education Trust was incorporated earlier this year with placeholder trustees in order to register with Companies House. The DfE is fully aware of the actual proposed trustees none of whom will be related to Lilac Sky. At the time our application will be filed the trustees registered at Companies House will reflect the actual proposed trustees."
Academies are subject to much stricter oversight and accountability than council-run schools
Averre-Beeson said his consultancy firm works with more than 50 schools across the country – including providing three advisors under a government contract to support the work of regional schools commissioners, as first revealed by Schools Week.
When asked about the alleged investigation into LSSAT, Averre-Beeson said he has only been dealing with the trust under a "contractual basis" since May 2015, adding: "It is therefore not right for me to comment on matters concerning the trust."
An Education Funding Agency spokesperson added: "Academies are subject to much stricter oversight and accountability than council-run schools. One of the strengths of the academy system is that where issues of any kind are identified we can take swift action."
This article was updated on August 1, to include information about the current directors of the Nekadma Trust.
Image: Regional schools commissioner Dominic Herrington (left) with Lilac Sky accounts and the trust's founder Trevor Averre-Beeson (right)