The government has failed to rebroker more than two-thirds of academies rated inadequate by Ofsted, seemingly shooting down ministers' claims their academies revolution enables swift intervention.
Education secretary Nicky Morgan has previously been critical of how failing local authority-maintained schools were "left languishing" under councils.
One of the key weapons in her argument for supporting the government's academies programme is that the new system enables rapid improvement in failing schools, with the government able to hand struggling academies to new academy sponsors to drive improvement.
But figures obtained via a parliamentary question reveal the government has decided against intervention in 70 per cent of instances where an academy has been rated inadequate.
A total of 277 academies were rated as inadequate from 2010 to 2015, but just 84 have been rebrokered.
Labour said the figures showed the government was a soft touch with academies and questioned whether there were enough good academy sponsors in the system to takeover failing schools.
Lucy Powell, Labour's shadow education secretary, said: "These figures show that the government must be just as demanding on failing academies as on other types of schools so that children are not let down.
"The government fixation that one type of school is better than another is not stacked up by evidence; academies can seriously underperform too."
In 2014-15, 92 academies were rated inadequate; 69 of those faced no intervention (75 per cent).
That figure was slightly less in 2013-14, with 61 of 94 failing academies escaping intervention (65 per cent).
Powell added: "Rather than focusing, yet again, on another wave of academisation, ministers need to urgently address underperformance in schools, including academies.
"They should also recognise that there simply aren't enough good and outstanding sponsors to take on the number of schools they are talking about."
Ofsted chief inspector Sir Michael Wilshaw echoed her view at an education select committee hearing on Wednesday.
Wilshaw said there were "very mediocre trusts and the more rebrokering that's taking place, the more difficult David [Carter, the national schools commissioner] will find it to find a really good trust to take [schools] on."
Carter admitted the availability of good and outstanding schools and trusts to take on failing schools was a "challenge".
Despite expressing a belief there were enough good leaders in the system able to "step up" and run additional schools, he admitted they were "not evenly spread".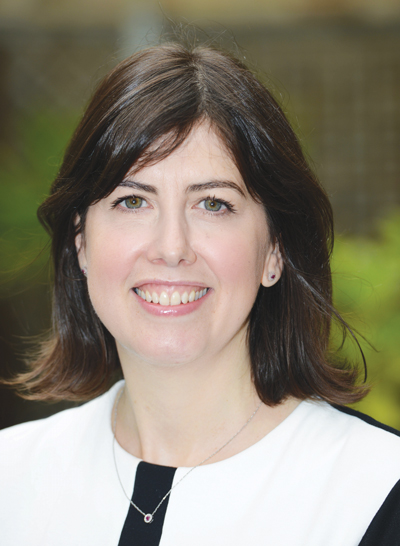 Mary Bousted, general secretary of the teachers' union, the Association of Teachers and Lecturers (ATL), said while there also isn't enough academy trusts to take over schools, "the good ones are very picky about which academies they take over.
"All trusts have a limited capacity."
She added that the figures show that challenges faced by local authorities are the same challenges now being faced by the government and trusts. "The whole argument [for academies] has been blown apart."
The  figures come as the rebrokering of two schools in the Sandhill multi-academy trust seems to have hit the buffers.
The trust was told in December by Jennifer Bexon-Smith, regional schools commissioner (RSC) for the east Midlands and Humber, it "lacks the capacity" to continue and would be wound up.
However, nearly six months later, the trust is still running both schools. The Department for Education (DfE) would not say what the hold-up was, but said the RSC was continuing to work on ensuring there was a "smooth transfer" to a new trust.
A DfE spokesperson said it would "not accept low standards in any school, and where students are not getting the high quality education they deserve, will intervene.
"RSCs seek to rebroker academies that are judged inadequate, unless the existing sponsor has capacity to improve the school and can show evidence of improvement."