Primary teachers have teamed up with Virgin Active and the University of Bedfordshire in a year-long programme to encourage children to be more active.
The Active Inspiration scheme – which aims to get 500,000 young people more active over the next five years – will use summer camps and lesson plans to help staff develop new ways of approaching PE.
Forty teachers put themselves forward after hearing about the programme through the University of Bedfordshire's network of primary schools.
It follows research from Virgin Active that shows more than a third of children dislike exercise by the time they leave primary school. About four in ten enter secondary school without the basic movement skills needed to take part in physical activity effectively.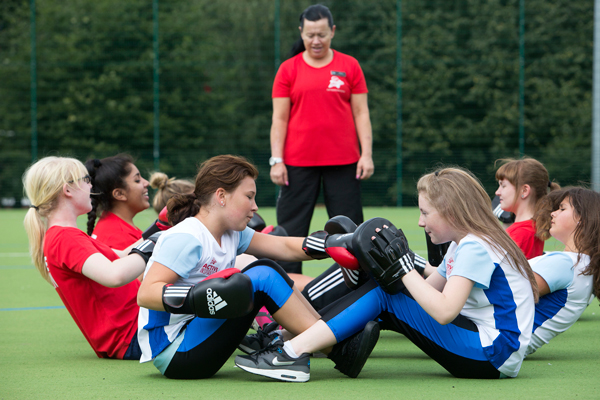 Virgin Active's European chief operating officer Matt Merrick says most children do not take the recommended level of physical activity each week – with almost half of teachers (42 per cent) saying their young pupils do not enjoy PE.
Teachers in primary schools have the "unique challenge of having to be experts across all the subjects . . . and PE is an area where many lack confidence," Mr Merrick says.
"By working with teachers directly to bring something different to PE lessons, we hope to help them inspire their students to fall in love with being active."
The Active Inspiration programme kicked off this week with a two-day intensive summer camp at a Virgin Active club in Twickenham, west London.
Campaign ambassador and adventurer, Alastair Humphreys, was on hand to offer support and advice.
"What we learn at school acts as a foundation for everything we go on to do — this applies to our physical ability as well as our mental ability," he says.
"We need to inspire children to see PE lessons differently and prove that being active is fun and rewarding."
Throughout the year the teachers will be able to study a master's in physical education and sport pedagogy through the University of Bedfordshire.
Professor Margaret Whitehead, a visiting professional at the university, says that PE lessons help to shape a child's first experiences of physical activities and their attitude towards leading an active lifestyle.
"It is crucial that these first experiences are positive, rewarding and enjoyable.
"We must do all we can to make sure teachers are equipped with the knowledge and tools they need to deliver quality PE, helping all students to make progress on their physical literacy journey."