Headteachers will have to confirm GCSE and A-level students have been taught "sufficient content" to allow them to progress to the next stage in their education when submitting teacher assessment grades this year.
Ofqual has this morning published its response to the consultation on plans to replace exams with teacher assessments this summer. The Department for Education has also published its own guidance. It builds on details that were announced earlier today.
Teachers will give students grades based on the content they have been taught, with the option of using additional questions from exam boards alongside things like coursework and mock exam results in reaching their judgments.
The government has confirmed there will be no requirements about the minimum amount of content that students must have been taught.
But heads of centres will still have to confirm in a declaration that students have been taught "sufficient content" to allow progression to the next stage of their education.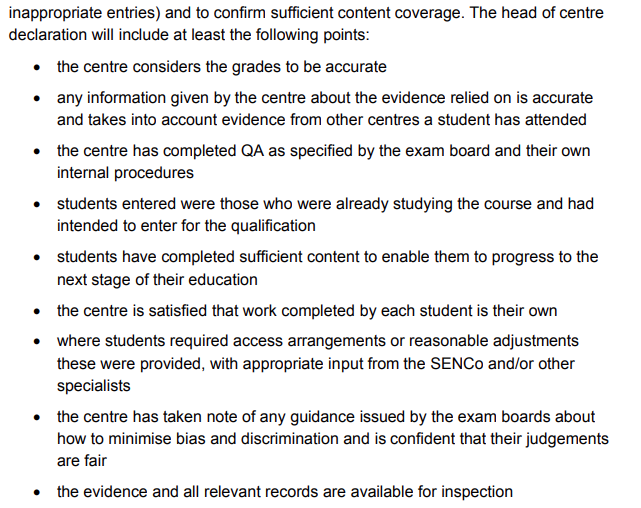 In a blog post for students today, Ofqual's interim chief regulator Simon Lebus acknowledged some would be worried that they had not covered "all the content for a particular subject".
"We will not set any requirements about the minimum amount of content that should be taught or assessed, but we will ask the head of your school or college to confirm that you have been taught enough content so that you can progress to the next stage of your education."
Schools will also be encouraged in their internal quality assurance to consider grades for this year's cohort compared to previous year's exam cohorts "to make sure they have not been overly lenient or harsh".
However, education secretary Gavin Williamson told MPs today that the government didn't feel it would be "possible" to peg overall grades to those issued in a previous year, as it would mean the likely use of an algorithm, which ministers have ruled out after last year's fiasco.
Lebus acknowledged that the outcomes may this year "look different from previous years", amid warnings of grade inflation or increased appeals.
But he said he expects there will only be a "small number of cases" leading to appeals, where schools may make procedural errors or where they have made judgments that are "not reasonable based on the evidence". It was confirmed earlier today that schools will be the first port of call for appeals, followed by exam boards.
Students' must not receive 'inappropriate levels of support'
This year, instead of an algorithm, the government is pinning its hopes on internal and external quality assurance to ensure there isn't large-scale grade inflation.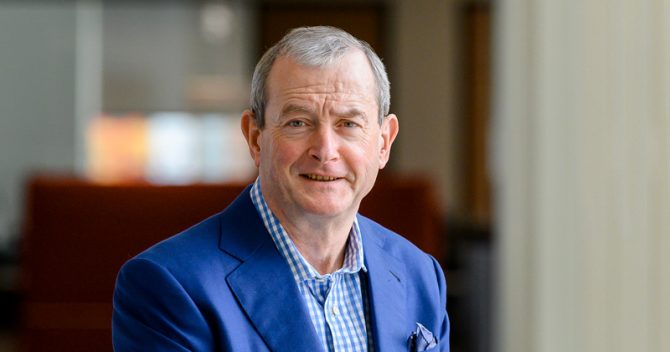 DfE guidance states schools should be "confident" that work used to reach judgments is the student's own and that they have not been given "inappropriate levels of support" to complete it either in school, at home or with an external tutoring.
Exam boards will investigate instances where it appears evidence is not "authentic", it adds.
The boards will also conduct random and more targeted checks. As previously reported, risk-based checks will look to see whether results are out of line on past performance, or for changes in entries.
The DfE has also said that checks will be triggered where schools have previously received sanctions for malpractice or an investigation is ongoing.
'Most' exam board materials will use past questions
In terms of additional materials provided by exam boards, "most" of these will use past questions, but "a proportion of previously unpublished questions will be included in all subjects".
For subjects in which qualifications have recently been reformed, there "may not be sufficient past papers to supply questions to cover all of the content areas", the government has said.
In these cases, boards "may need to provide additional resources based on specimen papers, legacy past papers or provide new questions"
The consultation response has also confirmed that teachers will be able to use evidence from work delivered in the classroom and via remote learning. Evidence can also be used from throughout a particular course.
Non-exam assessment, such as coursework, will not be moderated by exam boards. Just over half – 55 per cent – of respondents to the consultation supported that idea.
Ofqual has also confirmed that the need for reasonable adjustments should be taken into account if a student has a disability.
It follows warnings last week from disability organisations that 300,000 pupils could face "unfair" exams grading this summer if their accessibility needs are not properly taken into account.