The government revoked a £3 million pledge to fix a school's crumbling building because its leaders refused to join a multi-academy trust.
The Education and Skills Funding Agency told Dorcan academy in Swindon it would "no longer qualify" for capital and school improvement cash after it decided it would not join the Excalibur Academies Trust, show letters seen by Schools Week.
It seems that the Department for Education and RSCs are now using the most powerful lever of all – money – to force schools to become part of a trust
A further letter from Lisa Mannall, the regional schools commissioner for the southwest, added that if the school requested future financial support "ministers are likely to request that funding only be granted on condition that Dorcan join a multi-academy trust".
Mannall said the move would "better secure a longer-term viability" of the single-academy trust school.
But Mary Bousted, the joint general secretary of the National Education Union, said: "It seems that the Department for Education and RSCs are now using the most powerful lever of all – money – to force schools to become part of a [multi-academy] trust. This seems to be arbitrary and unjustly punitive."
Academies can only apply to the government for capital funding. "Where has it been decreed that getting capital funding is dependent on joining a trust?" Bousted said. "We shouldn't be allowing any school buildings to crumble and collapse."
It's the latest example of the government using funding leverage to push schools into multi-academy trusts.
We reported in February that the government threatened to forcibly claim back a £110,000 loan to the Hinckley Academy and John Cleveland Sixth Form Centre in Leicester unless it joined a MAT.
Julia Harnden, a funding specialist at the Association of School and College Leaders, said that joining a multi-academy trust might be the right solution in certain circumstances "but when it's not, it should absolutely not be forced".
She added: "We would be concerned if single academy trusts feel they are under pressure to join larger trusts."
Sherryl Bareham (pictured), Dorcan's headteacher, told Schools Week the letters were "a threat – you won't get any money from us unless you join a trust".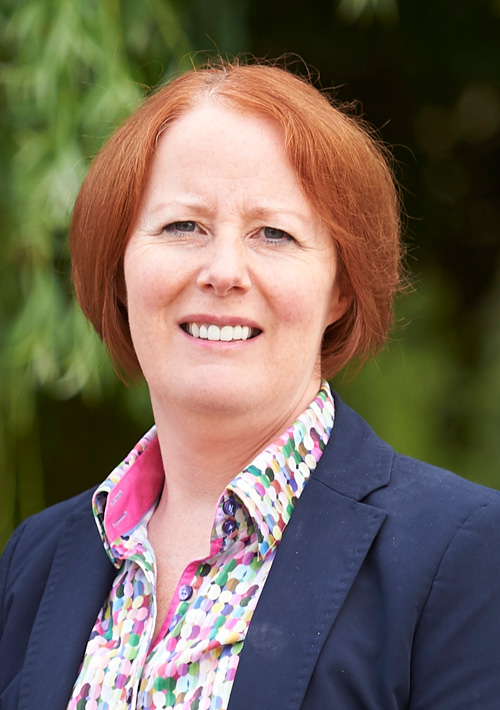 The school was required to join a new trust after being placed in special measures in May 2016.
The government promised the school's chosen sponsor, Excalibur, £2.8 million in capital funding and a school improvement grant of £230,000 to take it on.
The latter would have ensured no staff redundancies, Bareham said.
However, in February last year, Lord Agnew, the academies minister, decided the school's improved reserves would be deducted from its school improvement grant.
Bareham said she'd built up almost £300,000 in reserves, thereby wiping out the grant.
In November last year inspectors regraded the school "requires improvement" with "good" leadership. Without the grant to avoid redundancies, governors decided against joining Excalibur.
Mannall wrote: "Turning down a certain offer of £2.8 million for uncertain funding in future will exacerbate uncertainty and is, in my view, not in the best interest of the school or its pupils".
But Bareham accused the DfE of withholding "essential" cash for the school's Seventies buildings.
Astrid Broderstad, the chief operating officer at Dorcan, said the roofs were "leaking all the time".
She said it was difficult to get hot water in certain areas and electricity supply was lost in a whole block a few months ago.
However, Mannall told the school the offer was from funds "reserved to support the transfer of inadequate academies into new trusts".
She also sent a government school resource management adviser (SRMA) to the school in December, with Bareham's agreement, to check on its finances.
The adviser's report, seen by Schools Week, "strongly recommends as a priority that the school joins a MAT as it gives the school the opportunity to access better resources and support".
A DfE spokesperson said that when the academy chose not to join Excalibur, "the leadership team were aware this meant the school would no longer benefit from the transfer package".
Dorcan remained "eligible to apply for further capital funding", they said, adding "it is part of the role of the regional schools commissioner to give advice to academy leaders when they are making decisions about the future of their schools".