An interactive game of Cluedo was the GCSE revision strategy of choice for one Devon school's English department.
Staff at Newton Abbot College dressed up as the board game's famous characters, including Professor Plum, Miss Peacock and Colonel Mustard, and challenged students across the school to solve the murder of Mr Black.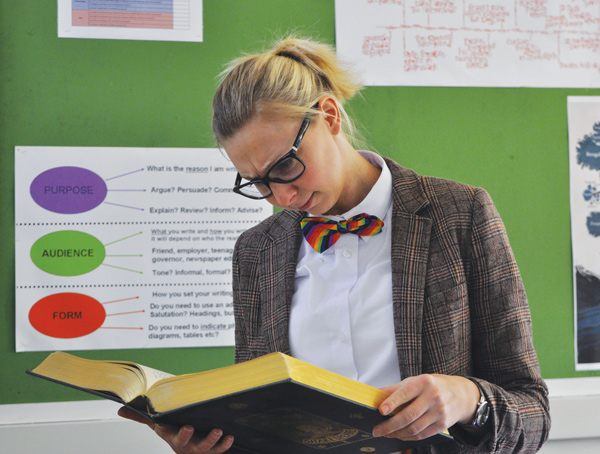 After watching video testimonies and analysing evidence, students were asked to write a newspaper article about the murder, and who they thought was behind it.
"Students in year 11 face a 40-mark question in their GCSE; the murder mystery was geared around students becoming engaged in this style of writing, producing this newspaper-style article effectively, using character and story," explained Danielle Chambers, the English teacher who organised the murder mystery. "We wanted to bring a new dimension to the day and the Cluedo-style format was fun and interactive."
William Harrison, a year 10 student, added:"It was a really good opportunity to use our initiative and it really helped with our article-writing techniques."