In the first of a series of spreads on the election campaign, Freddie Whittaker reports from the manifesto launches of Labour, the Conservatives and Liberal Democrats. See schoolsweek.co.uk for full lists of the parties' education policies, and stay tuned for our general election supplement, out with edition 26 next week

Childcare, careers advice, work experience
If childcare dominates the line-up on the political racetrack, it's Labour that fired the starting gun.
From a mere one-sentence mention in its education manifesto last week, Labour this week brought back the issue of wraparound childcare for primary pupils.
The initial proposal to reintroduce what was once called the "extended schools programme" was largely ignored during the education manifesto launch in favour
of headlines about Labour's plan to offer face-to-face careers advice to all pupils from age 11.
But the extended schools policy was upgraded in Labour's full manifesto document – and suddenly the world began to notice.
Alan Dyson, professor of education at the Centre for Equity in Education at Manchester Institute of Education, was quick to point out that the new plan, which gives a "legal guarantee" of wraparound school childcare for all primary pupils between 8am and 6pm, fell short of its predecessor, which included secondary pupils.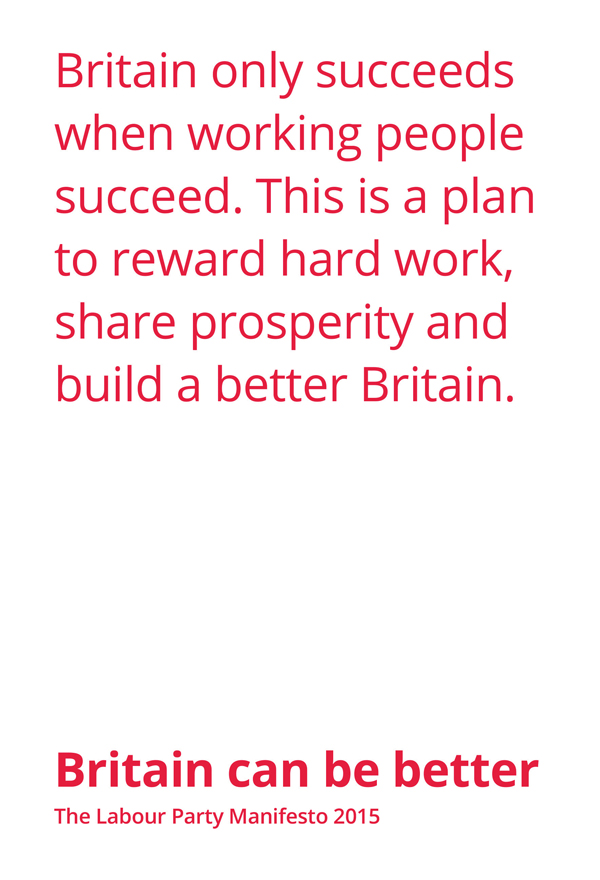 Professor Dyson reviewed the extended schools scheme in 2010 before its demise and told Schools Week that the last Labour government's policy was a "bold attempt to rethink the role schools could play in the lives of children and their families". He said it was "one of the most ambitious attempts anywhere in the world" to do so.
He described the coalition's "failure" to build on Labour's work in this area as a missed opportunity but added: "The childcare proposal in the [new] Labour manifesto is, as I understand it, much more limited."
The plan would also rely on volunteers and parental payment. Speaking on BBC's Newsnight, shadow education secretary Tristram Hunt admitted that volunteers – "all kinds of people" and not just qualified teachers – would be needed. All would be police-checked.
On careers advice, the Labour said it would reintroduce face-to-face advice for every child.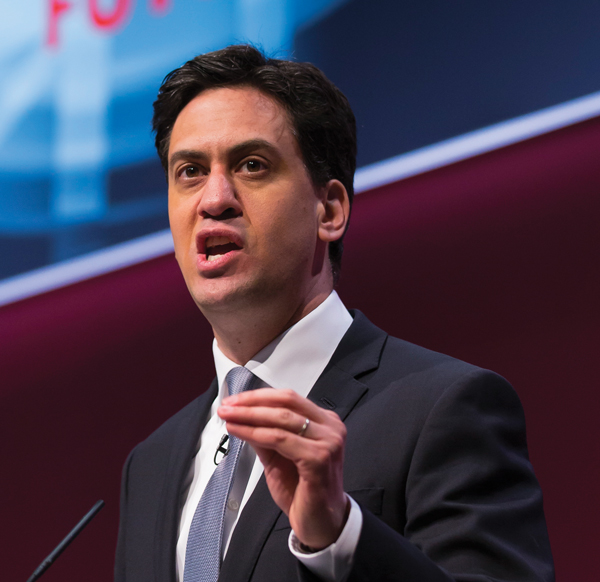 Mr Hunt told the BBC's Today programme: "The adviser gets to know you, crucially, rather than having a sort of slightly unfocused conversation with whichever teacher has been allocated careers advice that year. You have a dedicated professional who knows what they are doing."
Labour initially proposed to divert £50m from the universities access and outreach budget to pay 1,000 trained careers advisers, each working with a cluster of two or three schools.
The policy prompted questions as to whether every pupil in every secondary school in England would be able to benefit from the work of just 1,000 advisers working in such small clusters.
But after being pushed by Schools Week, Labour has clarified that the number may exceed 1,000 and that more than three schools could form a cluster.
A spokesperson explained that the party was not yet putting specific numbers to the policy, but confirmed that clusters would use local advisers "at their discretion" and would have to ensure all pupils benefited from face-to-face advice.
The party has also pointed to a 2014 report by the National Careers Council that said giving all schools access to a career development professional, qualified to level 6 or above, in local clusters would cost £43.7m based on 3,280 schools.
Labour also pledged that it would bring back work experience for 14 to 16-year-olds, and that the party would require all pupils to study English and maths until they were 18. While its planned "Technical Baccalaureate" was known to involve compulsory English and maths, this is the first time the party confirmed that all young people would study the two subjects.
In the full manifesto launch on Monday, leader Ed Miliband mentioned only a few key school policies – such as wraparound childcare.
On funding, he said: "Britain succeeds not when our schools and hospitals are cut back to the bone, but when we invest so they can strive to be the best in the world."
Labour has committed to protect the entire education budget, including early years, schools and the further education sector in "real terms".

UTCs aplenty, test resits, extra childcare
Childcare may have been one of the Conservatives' top three manifesto pledges, but it was the party's no-holds barred support for the floundering University Technical Colleges (UTCs) programme that raised the highest eyebrows across education.
The party's support for the colleges is so great that they held their manifesto launch at UTC Swindon. The programme was also mentioned several times by the Prime Minister and education secretary Nicky Morgan, and enjoyed pride of place in the manifesto document itself.
But later that same day, as the Conservatives promised to put a UTC "within reach of every English city", their plan suffered a setback with the announcement that Black Country UTC was due to close due to a fatal combination of low student numbers, financial challenges, staffing capacity and a second consecutive Ofsted inspection blow (see page 3).
Schools Week's sister publication FE Week revealed last September that some UTCs were operating at just 10 per cent capacity.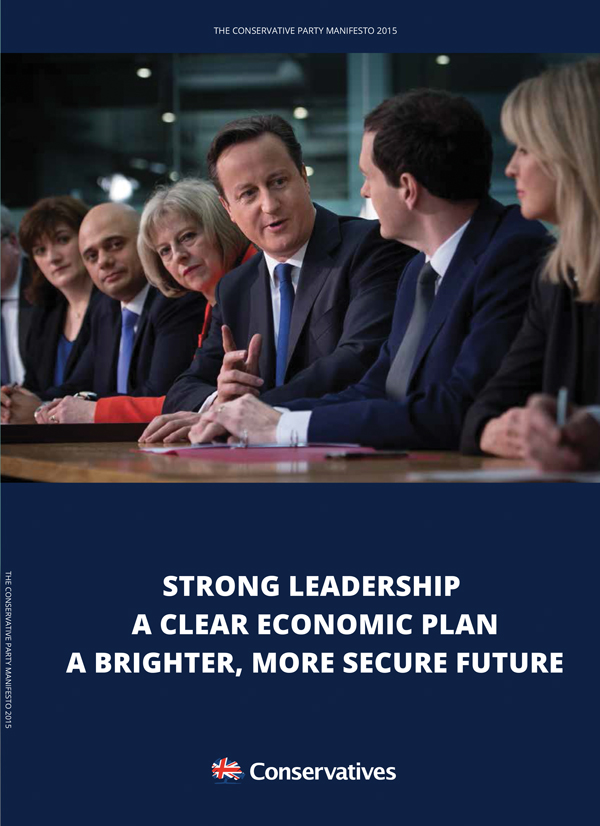 Nevertheless, education secretary Nicky Morgan has remained upbeat about the programme. Speaking to Schools Week, she said: "We will see an improvement in recruitment. One of the things with the election is [that] there's always some uncertainty about whether another party will have the commitment to UTCs that we have, but UTCs are a very important part of our overall education offer.
"State-maintained, academies, free schools, grammar schools, UTCs; they all absolutely play a part in what I think is a very exciting education landscape in this country."
She said the "very popular" UTCs were part of the Conservatives' commitment to vocational education.
"UTCs play a very important part in … supplying the future engineers that we need in this country. What we want to see, and what we have set out, is a UTC within reach of every city in this country."
The manifesto also confirmed a previous announcement from David Cameron that a future Conservative government would open 500 free schools, and would continue to force the academisation of schools receiving a "requires improvement" Osted rating, unless they could show signs of improvement.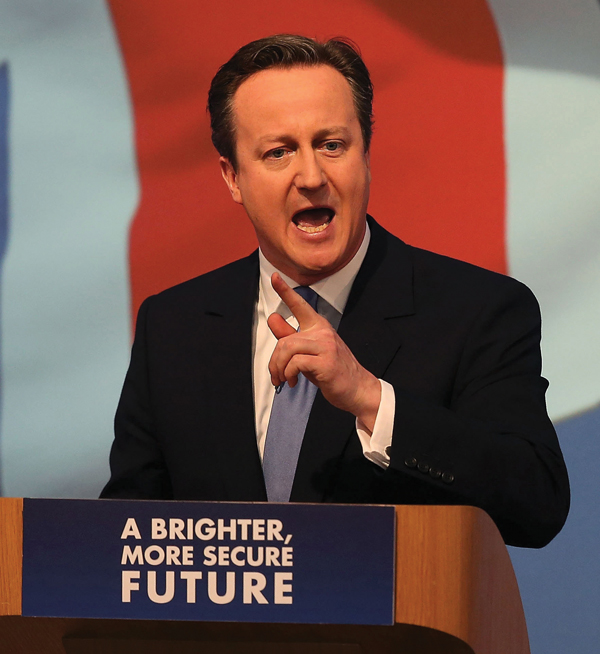 Trailered in the national press over Easter, the party pledged that children not reaching specified levels in their "exams" at the end of primary school would be required to resit them at secondary school. The party also said that every pupil must sit all the subjects in the English Baccalaureate at GCSE, including modern foreign languages and a choice between history or geography, alongside the core subjects of English, maths and science.
In contrast to Labour's focus on primary children, the Conservatives focused on considerably boosting the amount of free childcare provision for working parents of three and four-year-olds.
In a briefing with party bosses following the manifesto launch, Schools Week was told that the additional 15 hours of free childcare would be available only for working parents in both single and double-parent households. In the latter, both must be working to be eligible.
Parents would be considered to be working if they earned the equivalent of eight hours per week on the minimum wage, currently £32.50.
The £350m cost of the policy, promised to be introduced by 2017, will be paid for by curbing pension relief for higher earners.
It will prick the ears of schools tempted to open early years' provision on their sites – the coalition has offered grants to schools in a bid to encourage more places.
In his speech at the manifesto launch, Mr Cameron said: "A good life should mean that raising your family feels like an incredible and joyful journey, but it shouldn't be a permanent struggle with the bills.
"That's why our second commitment to working people is on childcare."
Unsurprisingly, education unions have been highly critical of various elements.
On childcare, Association of Teachers and Lecturers (ATL) general secretary Dr Mary Bousted called for a more efficient use of funds.
She said: "Providing additional school nursery places, led by highly trained, qualified, valued and supported early years' staff would be more valuable to children than simply giving extra hours of free childcare."
The National Union of Teachers criticised the plan for re-testing primary pupils. General secretary Christine Blower said: "The last thing that schools or pupils need is yet more high-stakes testing. Recent research shows that children are becoming conditioned to the idea of school as a place for exams."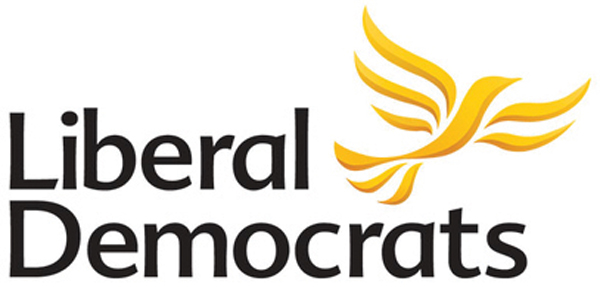 More funding, free meals, a 'protector of schools'
The Liberal Democrats faced a conundrum: how to distance themselves from the coalition without distancing themselves from the policies that they are proud of.
The answer? Announce more funding.
The Lib Dems have pledged to spend £2.5bn more on education for 2 to 18-year-olds than Labour, and £5bn more than the Conservatives. They claim to have reached that figure by taking into account the 460,000 extra pupils who will enter the education stream between now and 2020, and protecting the budget for all learners.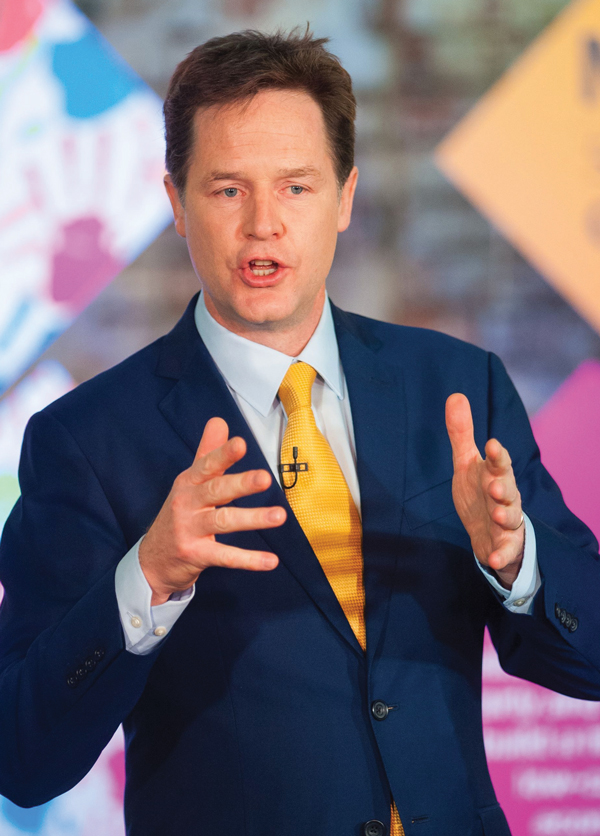 In an interview with Schools Week following the manifesto launch, education minister and Lib Dem policy committee chair David Laws confirmed that increased education spending would be a "red line" for any coalition involvement after May 7.
"I can't contemplate us wanting to go into coalition in the next parliament unless we deliver what's on the front page of this document, and the education funding pledge we are making is precisely one of those.
"We are incredibly passionate about education, not just because of economic growth but because of social justice. We need this extra money to make sure not just that we protect education, but that we can deliver the real improvements in the early years with more one-to-one tuition.
"So the fact we have put it on the front page of the manifesto, this is something we would expect to deliver in coalition in the next parliament."
At the launch, party leader Nick Clegg argued that the Conservatives had agreed to protect the education budget, including an allowance for more learners, but not in real terms – which meant that it would not rise in line with inflation. Labour, he said, would protect it in real terms without allowing for the rise in pupil numbers. Only the Lib Dems would do both.
The policy has the support of the Association of School and College Leaders, whose deputy general secretary Malcolm Trobe said it was "very much welcome.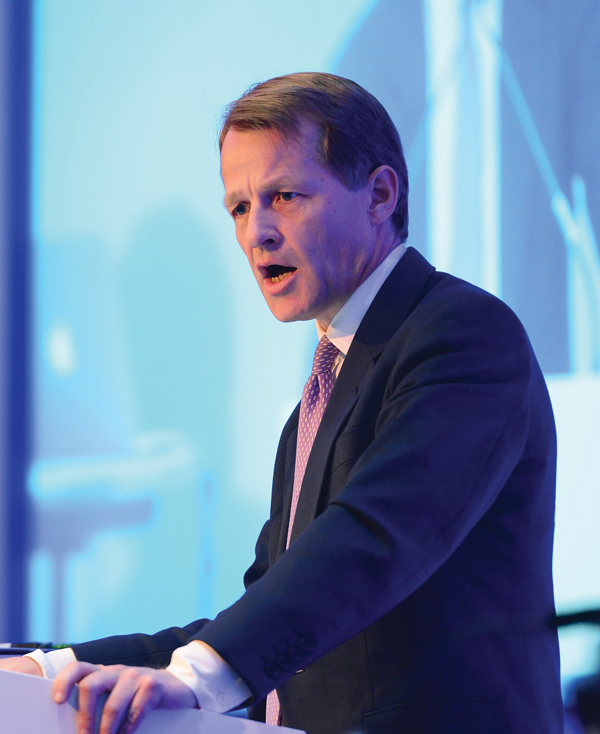 "This is essential in ensuring that funding keeps pace with the forecast increase in the number of pupils, so that schools are able to meet the extra demands on them.
"We also welcome their commitment to increase spending in early years and in 16-19 education, which is currently very poorly funded."
He said schools and colleges were facing the prospect of meeting rising costs from budgets which were, in many cases, already severely stretched. "Without such a commitment a situation that is already very tough will become a crisis. Young people deserve the best chance in life we can possibly give them, and investing in their future is also vital to the country."
Other Lib Dem manifesto commitments will be familiar to followers of the 2010 election. Both then, and now, the party committed to creating an "independent educational standards authority" that would oversee curriculum and examinations at arms' length from the government.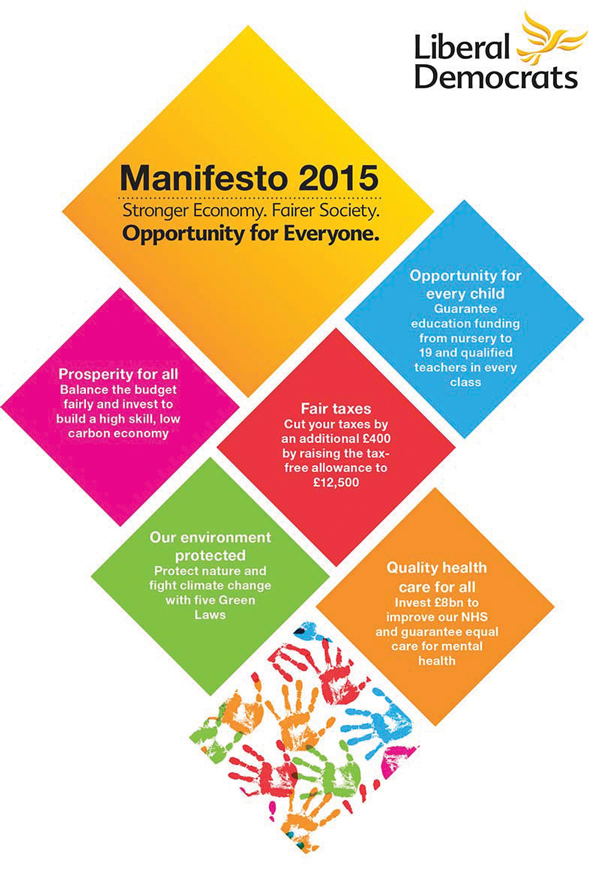 Unlike previous manifestos, and in much of the debate at the party's annual conference, there is no commitment automatically to return academies to local authority oversight. However, there is a commitment to abolish Regional School Commissioners – who currently scrutinise academy performance – and instead have the local authority step in where a school faced problems.
Building on the party's flagship policy of free lunches for children aged 7 and under, the manifesto committed the party to funding free meals for all children at primary school.
Aware that his party is unlikely to be the lead in a future government, Mr Clegg offered it as a protector of schools in the face of stronger-willed parties.
"So ask yourself this: Do you want Nigel Farage walking through the door of No 10? Do you want Alex Salmond sat at the Cabinet table? Or do you want the Liberal Democrats?
"The Liberal Democrats will add a heart to a Conservative government and we will add a brain to a Labour one. We won't allow the Conservatives to cut too much and jeopardise our schools and hospitals."