People working in the education sector are more likely to test positive for Covid than any other sector due to high infection levels among school children, according to new official data.
The latest Office for National Statistics (ONS) infection survey, published yesterday, states this is the "first time we have seen statistical evidence of a difference in recent fortnights for the educational sector".
According to ONS analysis between September 20 and October 3, the estimated likelihood of an education worker testing positive for Covid was 0.39.
The ONS explains that this number, or coefficient, indicates the likelihood of an individual with a particular characteristic testing positive for Covid.
Zero would indicate that there had been neither an increased or decreased likelihood of testing positive, while 0.39 suggests an increased likelihood of having Covid.
The ONS adds: "The higher likelihood for those working in education is likely related to the high infection levels among school aged children."
By comparison those working within the IT sector had a -0.48 estimated likelihood.
However the ONS says the findings need to be "interpreted with caution until we have more data".
"Work sectors are self-reported and cover a wide variety of occupations; for example, someone working in the education sector could be a teacher at a primary school or could be a chef at a college," the ONS report added.
The ONS also points out those who regularly carry out lateral flow tests are "more likely to test positive than those who do not, consistent with lateral flow tests being carried out by those who are otherwise at higher risk."
Teachers are encouraged to conduct two LFTs at home per week.
Positivity rates in secondary students continue to rise
Around one in 13 secondary school pupils are estimated to have tested positive for Covid last week.
The latest data from ONS, published today, shows the proportion of pupils in years seven to 11 estimated to have tested positive for Covid in the week ending October 16 rose to 7.8 per cent.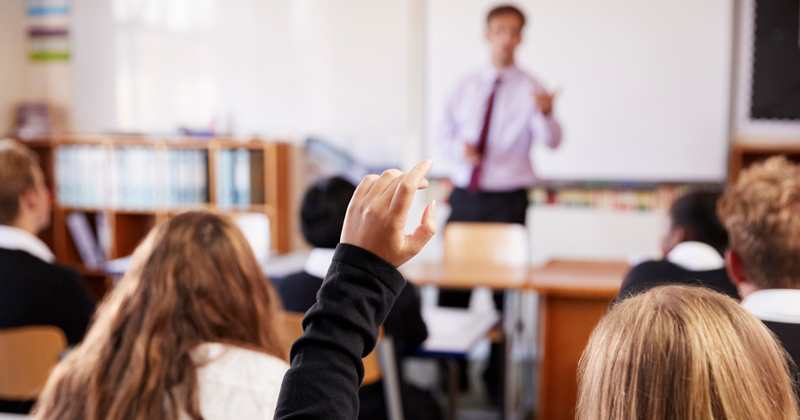 It was previously reported that 8.1 per cent of year seven to 11 pupils were estimated to have tested positive in the week ending October 9.
However the ONS reported today that this "has been revised [down] to 7.1 per cent in light of additional test results received since publication. The current trend of increasing positivity is unchanged."
Since the start of the term, the percentage of secondary pupils testing positive for Covid has more than tripled from just 2.5 per cent.
Experts say the increased likelihood of teachers having Covid compared to other workers represents that as most adults are now vaccinated, children are the "biggest pool of susceptible hosts".
Alasdair Munro, a clinical research fellow of paediatric infectious diseases, adding this means their "relative contribution to transmission is now much higher than previously".
As many school Covid restrictions have also been lifted, the absolute rate of transmission has also increased, he said.
Jenny Harries, England's deputy chief medical officer, had previously said schools are not a "significant driver" of Covid in communities.