Education select committee chair Neil Carmichael has joined the growing ranks of politicians, policy experts and academics opposing Theresa May's reported plan to lift the ban on grammar schools.
The backlash against the proposal, revealed by the Sunday Telegraph over the weekend, has been fierce, and has crossed party political and ideological lines.
There is already speculation that Labour and the Liberal Democrats could work together to block such a move in the House of Lords, where the government does not have a majority.
"I think that the creaming off of the best is actually detrimental to the interests of the most"
Conservative MP Carmichael, whose constituency of Stroud has two grammar schools, told Radio 4's Westminster Hour programme last night that he was opposed to new grammar schools.
"We have serious issues about social mobility, in particular white working-class young people, and I don't think that having more grammar schools is going to help them," he said.
"I think that the creaming off of the best is actually detrimental to the interests of the most."
The ban on opening new grammar schools was put in place by Tony Blair in 1998, and senior Labour politicians have been among the most vocal in their opposition to May's plan.
Shadow education secretary Angela Rayner said selection belonged "in the dustbin of history, while her predecessor Lucy Powell said reintroducing the schools would be a "backwards step".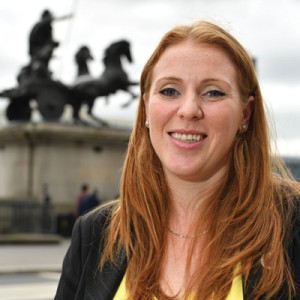 The Telegraph reports that May sees the change as a key part of a social cohesion agenda which was signalled by the new prime minister in her first speech outside Downing Street last month.
The announcement comes after pressure from several prominent pro-grammar Conservative MPs, including 1922 committee chair Graham Brady and cabinet ministers David Davis and Liam Fox.
But policy experts, including several prominent former government advisers, have pointed to evidence which shows that grammar schools are not as good for social mobility as their supporters claim.
Among their fiercest critics is TeachFirst executive director Sam Freedman, a former special adviser to Michael Gove and Jonathan Simons, the former adviser to Gordon Brown and David Cameron who now heads the education department at the right-leaning think tank Policy Exchange.
Apparently part of the social mobility agenda though, of course, not a jot of evidence that they promote social mobility.

— Sam Freedman (@Samfr) August 6, 2016
Sir Peter Lampl, the chair of the Sutton Trust and of the Education Endowment Foundation, said today the government needed to focus on other ways of better-educating the highly able.
He said: "Given that there have been 35,000 extra grammar school places since 1997 – and our evidence suggests the existing 163 grammars are largely very socially selective – we need a proper strategy rather than a piecemeal approach.
"That means a national drive to improve education for the highly able in comprehensives, backed by fairer admissions policies in urban schools. It means boosting access to the existing grammars for less advantaged young people. And it means opening up the 100 leading independent day schools on the basis of ability rather than ability to pay."
Speculation about a move to lift the ban, which could be announced at the Conservative Party's annual conference in Birmingham in October, has been rife since May appointed Nick Timothy as her chief of staff.
Timothy, the former head of the New Schools Network, has previously spoken of his long-standing support for grammar schools, and in November last year publicly called for their return.