As the education and adoption bill crawls its way through the committee stage, Schools Week senior reporter Freddie Whittaker had his eyes glued to proceedings. Here, he recaps the events of the most recent sittings..
We are now three clauses away from completing the committee stage of the education and adoption bill, which is timely because shadow schools minister Kevin Brennan is about to run out of jokes.
Cross-party banter aside, the committee stage has been informative and schools minister Nick Gibb has responded to important questions from the Labour benches.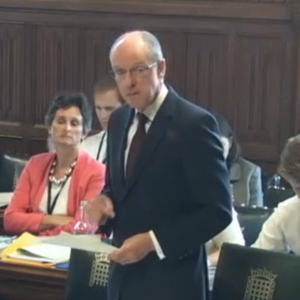 The first clause-by-clause sessions on Tuesday covered clauses two, three and four. You can read about that here.
On Thursday, the committee managed to expedite through clauses five to 10. This leaves clauses one, 11 and 12 still to cover on Tuesday.
Here is a snippet from our helpful guide to the clauses, including those passed on Thursday.
Clause five gives the education secretary the power to give directions as to the size and make-up of interim executive boards replacing boards of schools considered 'eligible for intervention'.
Clause six requires councils to inform the education secretary before requiring a school governing body to begin academy conversion, suspend a delegated budget or appoint additional governors. It also means the education secretary must inform councils when they are going to intervene. The clause also requires councils to get permission from the education secretary before using powers of intervention in schools where the government has already intervened.
Clause seven places a duty on the education secretary to make academy orders for schools requiring 'significant improvement' or in special measures. It also gives powers, but not a duty, to make academy orders for schools which fail to comply with a warning notice or those designated as 'coasting'.
Clause eight scraps the requirement to hold a consultation before the education secretary begins the academy conversion of a school.
Clause nine adds a consultation requirement if schools are not eligible for intervention, but requires no consultation when they are considered to be eligible. The clause requires a consultation with 'specified bodies' where a foundation school or voluntary school with a foundation is facing conversion
Clause 10 requires councils and governors to take 'all reasonable steps' towards academy conversion of eligible schools.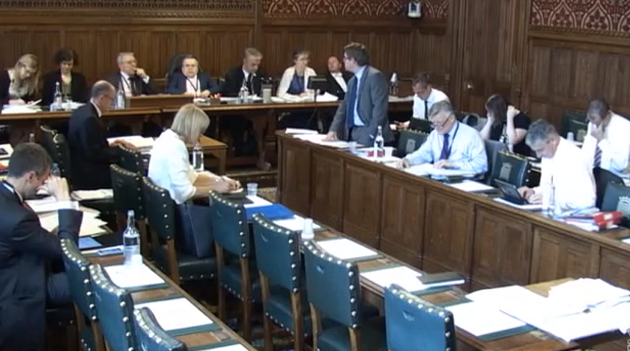 It's important to point out at this stage that there was never any doubt the clauses were going to pass the committee.
Conservative MPs outnumber Labour MPs 11-7, and the Conservative benches include two ministers, a government whip and Nicky Morgan's parliamentary private secretary, so the likelihood of rebellions is very small.
Nevertheless, Labour has been tabling amendments to all of the clauses, and then withdrawing most of them, which gives them an opportunity to quiz ministers and give their own views.
And for no other part of the bill has this been more important than clause seven – arguably one of the most controversial of the legislation – which forces the education secretary to convert any school deemed inadequate by Ofsted, even if she or he would prefer not to.
Labour's Kevin Brennan tried to amend the word "must" convert a school to "may" stating that anything less showed a lack of confidence in ministers' judgement.
"The clause is unusual in that it places an absolute duty on the Secretary of State to academise under certain circumstances."
"We have to wonder what the Secretary of State's problem is. Does she not trust herself to make the right decision? Why does she have to legislate to ensure she makes the right decision? It is a highly unusual clause, and I am racking my brains to think of something similar to it. I am sure that some constitutional experts, many of whom will be following our proceedings, will dig some up.
"I hope that this peculiar clause will be removed from the Bill, if not now then at a later stage, not because it is not vitally important that we do everything we can as quickly as possible to improve our schools, because it is, but simply because it is extremely foolish for Ministers to tie their hands and prevent themselves from carrying out other forms of intervention that might be the right pathway for improving schools in the long term."
But Nick Gibb robustly defended the clause.
"By requiring the Secretary of State to make an academy order in respect of a failing school, the clause will make it automatic that failing schools must become sponsored academies. When a school is found to be failing, a transformation needs to be able to take place from day one.
"Our experience over the past five years shows that in many cases where it was most needed, transformation was delayed by unnecessary debate, delaying tactics and obstruction of a process. The Bill seeks to put an end to such delays, which do nothing to improve the quality of education that pupils receive."
At the end of Thursday, clauses five to 10 had passed without amendment. We fully expect the final three to do the same on Tuesday. Once again, I will be tweeting from Schools Week.