Education has become the third most important issue to parents in the current election campaign, according to new polling.
Deltapoll polled 1,000 parents of school-age pupils on behalf of the National Education Union, and found education came third on a list of priorities, after the NHS and Brexit.
The importance of education is growing in this election
A previous Deltapoll survey for the NEU earlier this month put education in fourth place, after health, Brexit and jobs and the economy.
Education moved to the same position in early June 2017, just days before an election in which it is claimed that as many as 750,000 switched their support because of school funding cuts.
On the issue of funding, the Deltapoll/NEU poll found 54 per cent of parents believe the funding of state schools in their area is insufficient. Thirty-two per cent said it was sufficient and 14 per cent said they didn't know.
Seventy-eight per cent of respondents said child poverty was a very big or quite big issue in Britain today.
Asked which party's education policies they had been most impressed with while putting aside their own preference, 26 per cent of respondents said Labour, 16 per cent said Conservative and 10 per cent said Liberal Democrat. Five per cent chose the Brexit Party, despite the fact the party has not released details of its education policies.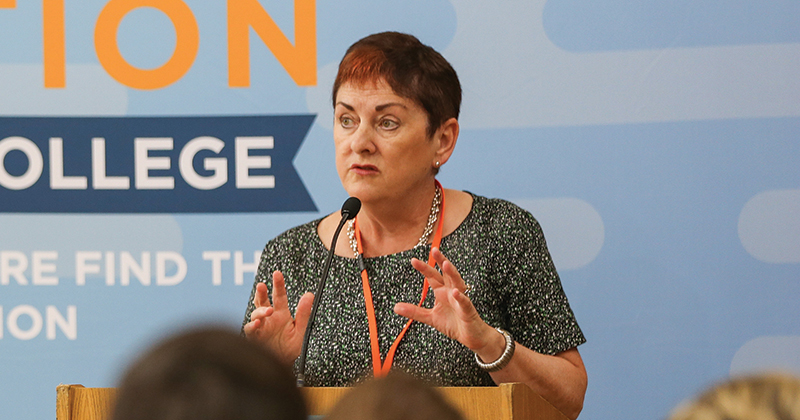 Dr Mary Bousted, the joint general secretary of the NEU, said the poll demonstrated that the election "is about much more than Brexit".
"The importance of education is growing in this election. Parents, alongside teachers, head teachers and support staff, know that if you value education then you must vote for education."
Labour appears to be cutting through most with its education policies. Thirty-eight per cent of respondents said they had heard the party talking about education, compared with 27 per cent for the Conservatives and 16 per cent for the Liberal Democrats.
However the survey was conducted between November 22 and 25. While Labour and the Liberal Democrats had already published their manifestos, the Conservatives only published theirs on November 24.
The poll also shows that education is a much bigger issue in the midlands than it is in London, and more important to parents of nursery and primary school-age pupils than those with children at secondary school.